A Note from Staff Council Vice President Bethany Wolfe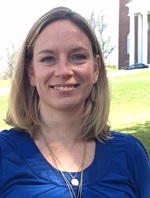 Autumn Greetings! As we approach the halfway mark of this semester, I hope you are all taking some time to get outside to enjoy this beautiful Vermont fall. It won't be long before those gorgeous orange and yellow leaves turn into white snowflakes!  We are extremely grateful to the UVM Community for helping us celebrate another memorable Staff Appreciation Week last month, with special gratitude to continue reading . . .
Upcoming Staff Council Meeting
Staff Council's next meeting will take place on Tuesday, October 4, 2016, 12:05-1:30pm in the Davis Center's Livak Ballroom. Click here for a copy of the agenda.
Remember, if you print any of the information found in the Staffline, please choose the double sided or multiple page option on your printer to reduce paper usage.
Staff Council News:
Discounts:
Events:

Other Announcements:
Follow us here:

Email: Staff.Council@uvm.edu or call the Staff Council Office at 802-656-4493 Staff Council Office
85 So. Prospect Street
313 Waterman Building
Burlington, VT 05405

Hours
M -TH 8am - 3:30pm
F 9am - 1pm
www.uvm.edu/staffcouncil
Information from Staff Council:
Staff Appreciation Week 2016
Thank you to everyone who made Staff Appreciation Week a success! We loved seeing everyone and celebrating your milestones at events throughout the week. Click here to check out photos from the Social on the Green, the 10- and 15-Year Luncheon, and the Staff Recognition Dinner. If your area did something special to recognize and celebrate staff, we'd love to hear about it.
End of Season Sale: Jay Peak Pump House Waterpark Tickets

Jay Peak's indoor water park The Pump House is open until December 1st! The Staff Council Office is selling our remaining Pump House tickets at a discount.
Adult tickets are $20 (regular admission $39), Junior tickets are $15 (regular admission $29, applicable to ages 4-14). Stop by Waterman 313 if you'd like to pick some up - when they're gone, they're gone.
Information from HRDMA:
UVM 2016 Benefits Fair: Wednesday, October 26th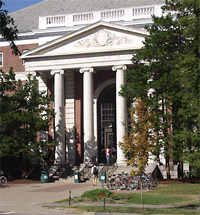 Open Enrollment for those with UVM benefits is October 24th - November 23rd. Come to the Benefits Fair in Memorial Lounge between 7:30 AM and 4:00 PM to learn how to maximize your valuable UVM benefits. Come meet many UVM departments and outside companies that administer those benefits. There will be raffle prizes just for attending and refreshments too! For more details, continuing reading . . .