A Note from Staff Council President
Renee Berteau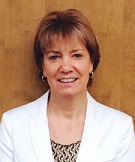 We have been blessed to have a Fall arrive so gently on our University this year. There are two main topics I wish to share with you this month. One is about transitions and the other is about the important, determined work done by Staff Council to benefit staff. Continue reading . . .

Staff Council Meeting
Staff Council's next meeting is Tuesday, October 6, 2015 from 12:05pm - 1:30pm in the Davis Center, Livak Ballroom. Tessa Lucey, Director, Compliance Services will be our guest. Learn more . . .
Remember, if you print any of the information found in the Staffline, please choose the double sided or multiple page option on your printer to reduce paper usage.
Staff Council News:

Discounts:
Events:

Other Announcements:
Follow us here:
Email: Staff.Council@uvm.edu or call the Staff Council Office at 802-656-4493 Staff Council Office
85 So. Prospect Street
313 Waterman Building
Burlington, VT 05405

Hours
M -TH 8am - 3:30pm
F 9am - 1pm
www.uvm.edu/staffcouncil
Information from Staff Council:
Vineyard & Brewery Tour Trip - October 17, 2015

Enjoy the harvest season with a localvore twist. Join us for a behind-the-scenes tour to a Vermont Vineyard. There, enjoy award winning wines with artisian cheese pairings. Then off to a local brewery to check out the process and sample the goods! Lunch can be purchased. Continue reading . . .

Search for the next Staff Council Administrator


Staff Council has begun a search for the next Staff Council Administrator. UVM staff are encouraged to apply. This is a unique role as an advocate for UVM staff while serving as leader within the Staff Council and the University. Continue reading . . .

Discounted Season Ski Passes Now Available

Staff Council is excited to extend corporate discounts again this year for season ski passes at several ski resorts for UVM employes, their spouses/domestic partners and children/dependents. This year, season ski pass discounts are available at Bolton Valley, JayPeak, Smuggler's Notch, and Sugarbush. Continue reading . . .

Great Escape & Splashwater Kingdom Discount Tickets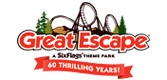 Staff Council is still selling discount tickets to the Great Escape and Splashwater Kingdom for only $35.00 for Adults and Children! They are open weekends throughout October. Contact or visit the Staff Council Office to get more information and purchase your discount tickets. Continue Reading . . .

Tobacco-Free UVM Health Initiative

UVM went Tobacco Free on August 1, 2015! Learn more or share your own thoughts, concerns, and questions, and find resources to help you or a colleague quit. Continue Reading . . .