A Note from President Tom Sullivan

On February 10, 2014, I sent a message to the UVM community about an increase threat to the health, safety, and wellbeing of our students. The specific concern is the degree to which some of our students engage in the high-risk use of alcohol, marijuana, and misuse and abuse prescription memedications. Continue reading...
Staff Council Meeting
Staff Council's next meeting is Tuesday, March 4, 2014 from 12:05pm - 1:30pm in the Davis Center, Livak Ballroom. David Rosowsky, Provost and Senior Vice President, will discuss the Incentive-based Budgeting Initiative. These meetings are open and anyone is welcome to attend. Learn more...
Remember, if you print any of the information found in the Staffline, please choose the double sided or multiple page option on your printer to reduce paper usage.
Staff Council News:
Discounts:
Events:
Other Announcements:
Follow us here:
Email: Staff.Council@uvm.edu or call the Staff Council Office at 802-656-4493 Staff Council Office
85 So. Prospect Street
313 Waterman Building
Burlington, VT 05405

Hours
M -TH 8am - 3:30pm
F 9am - 1pm
www.uvm.edu/staffcouncil
Information from Staff Council:

Staff Council Discussion with Richard Cate, Vice President for Finanace and Treasurer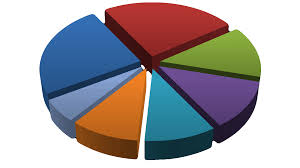 On February 13, 2014, Staff Council's Compensation, Benefits and Budget Committee (CBB) met with Richard Cate, Vice President for Finance and Treasurer to discuss the FY15 Budget and the Benefits Cost Share Review. Included in this story are the questions asked and responses given about these important topics. Continue Reading...

Benefits Cost Share Review

Staff Council would like to thank all the Staff and Faculty who submitted comments and feedback directly to our organization or the University Benefits Advisory Council (UBAC) regarding the Benefits Cost Share Review process. Staff Council will submit these comments to the UBAC later this week which will be included in the materials given to President Sullivan and Provost Rosowsky. For more information about the Benefits Cost Share Review process, please visit Staff Council's webpage on this topic.

Human Resource Services News:
Benefits Expo - Save the Date - Thursday, April 24, 2014

EDU@UVM March 4,5,6 - Don't forget to attend the sessions for which you registered!