A Note from Staff Council President Renee Berteau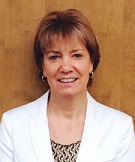 Our Spring 2016 semester is underway, and I'm excited to share some progress on improvements in the working environment for staff. Continue reading . . .
Staff Council Meeting
Staff Council's next meeting is Tuesday, February 2, 2016 from 12:05pm - 1:30pm in Livak Ballroom in the Davis Center. Learn more . . .
Remember, if you print any of the information found in the Staffline, please choose the double sided or multiple page option on your printer to reduce paper usage.
Staff Council News:

Discounts:
Events:

Other Announcements:
Follow us here:
Email: Staff.Council@uvm.edu or call the Staff Council Office at 802-656-4493 Staff Council Office
85 So. Prospect Street
313 Waterman Building
Burlington, VT 05405

Hours
M -TH 8am - 3:30pm
F 9am - 1pm
www.uvm.edu/staffcouncil
Information from Staff Council:
Staff Council 45th Anniversary - 1971 - 2016

Staff Council was established 45 years ago in March 1971. As we approach the 45th anniversary we will recognize this milestone throughout the month of March with several opportunities for staff to interact with and learn more, Continue reading . . .
Information from Professional Development and Training:
EDU@UVM - MARCH 8-10, 2016 - Register Now!

edu@uvm is a three-day signature learning event focused on staff development. Important themes like diversity, social justice, and commitment to Our Common Ground are woven throughout the workshops! Register now, workshops fill quickly, Continue reading . . .