Store & Donations
The club and teams do receive some funding from the Student Government Association but relies heavily on dues, hats/shirts sales, and donations to pay for matches and travel.
We have Shirts!!!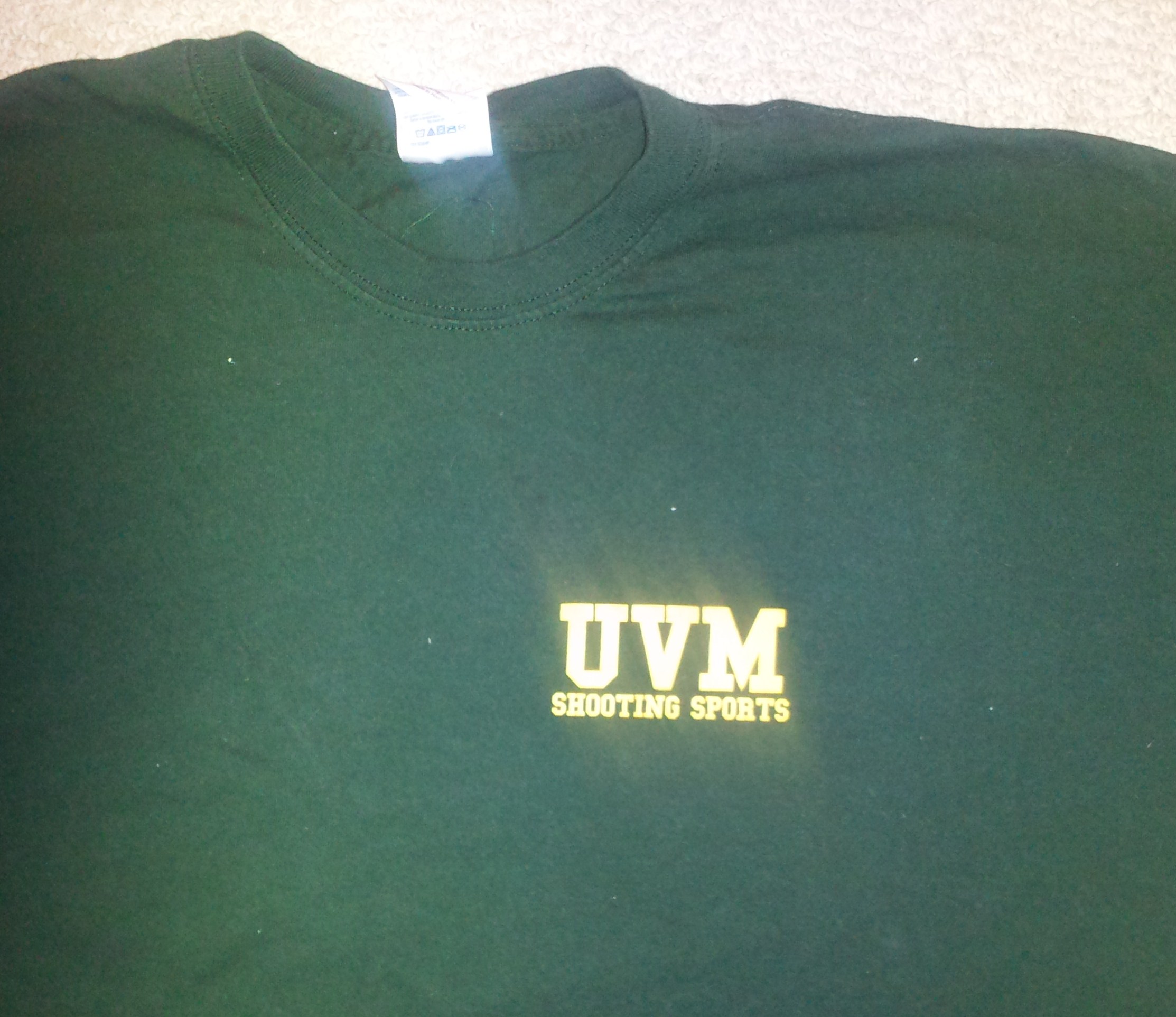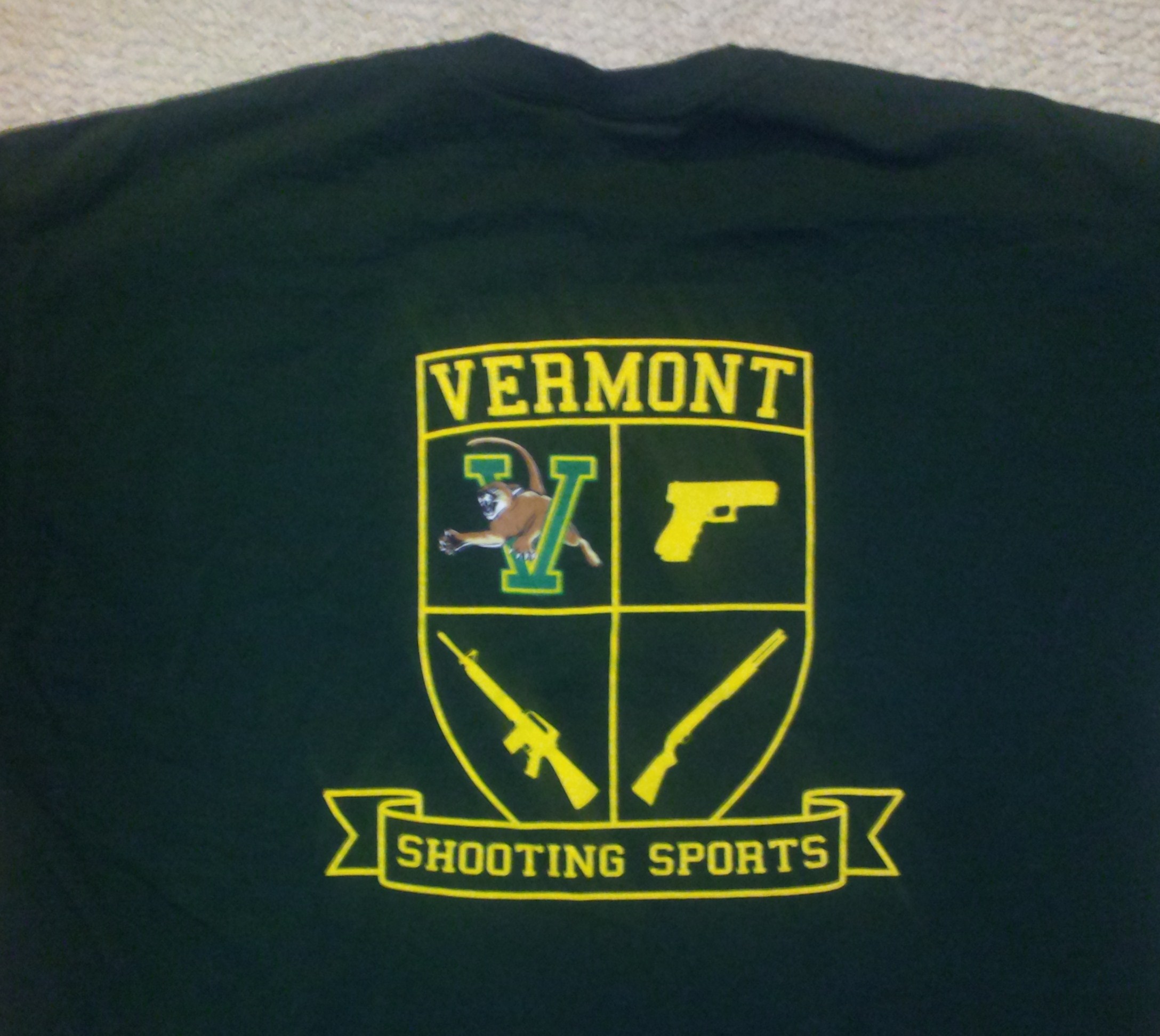 Front Back

Shirts are $15 each and come in sizes from Small to X-Large
(XXL are on B/O)



Shipping and handling depending on number of items and where shipped.

Email us at uvmshootclub@gmail.com and we will send you a "Paypal Invoice" for your order and shipping so you can pay with a Credit Card.


Donations:
There are Two ways you can make a tax deductable donation:
-
Tax deductable
donation
-IF you want to use your
credit card
, you can donate
HERE
...In the "OTHER" section, enter "Shooting Sports Club Donation"
The University will mail you a receipt and Thank You card.
-IF you are paying by check or donating equipment.
Directions:
Please make checks out to: UVM Shooting Sports Club
If donating equipment, please contact us at uvmshootclub@gmail.com prior to donating.
A return address so we can mail you a receipt.
Mail the above information to :

UVM Shooting Sports Club
Dudley H. Davis Center
Room 311
590 Main Street
Burlington, VT 05405


-Donating money directly to our endowment at the Scholastic Shooting Trust Fund:
http://www.scholasticshootingtrust.org/
Click on "Find Team" and type in "University of Vermont"
Last modified November 21 2013 05:07 PM