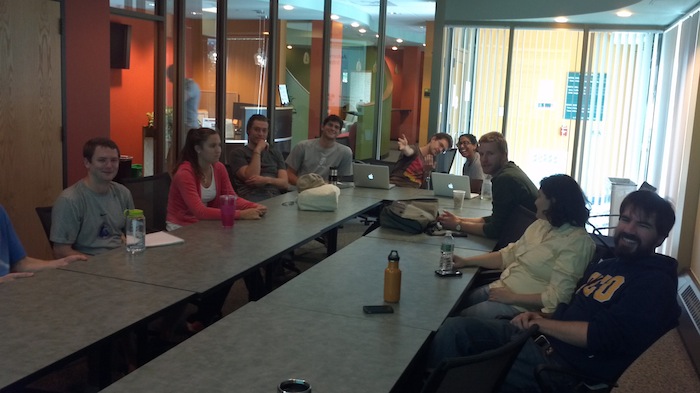 Welcome to SCRAPS
Welcome to the Student Complexity Research and Pizza Seminar, or SCRAPS. We meet every Friday, except for the first Friday of each month, from 11:30 AM to 12:30 PM in Farrell Hall's Decision Theatre.
Upcoming talks
The next talk will be early in the Fall 2013 semester.
Speakers
Schedule of Talks, with abstracts and pictures.
Sign up
Subscribe to scraps@list.uvm.edu. Or send an email to listserv@list.uvm.edu with the subject line and body "sub scraps" from your UVM email account.
Contact us
Email the organizers, or Email the whole group.
New Wiki Users