RAN: Redesigning the American Neighborhood Project

Best Management Practices (BMPs): Detention vs. Retention
Structural BMPs employ two distinct approaches: Detention and Retention.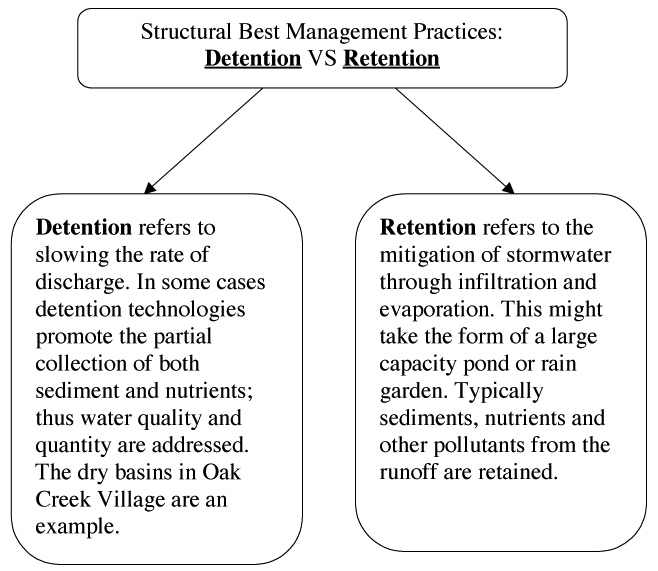 Why is this distinction significant? Historically, detention technologies have prevailed in stormwater management. As we approach greater levels of population density and more impervious surface coverage, we find that these technologies are not sufficient to manage stormwater.
To effectively offset the impervious surface stormwater contributions, we can employ retention methods in which stormwater can be filtered on-site and directed back into the ground, rather than contributing to downstream impacts. If we can achieve zero stormwater runoff through appropriate design, we can lessen the burden on downstream neighbors and receiving waters.
Last modified October 16 2009 09:36 AM