Cabinet
Club Council meetings happen at the Outing Club on Monday Nights at 7:15pm sharp!
For more information contact us at (802) 656.3439 or e-mail us at outside@uvm.edu
2017/18 Officers
President: Lulu Orne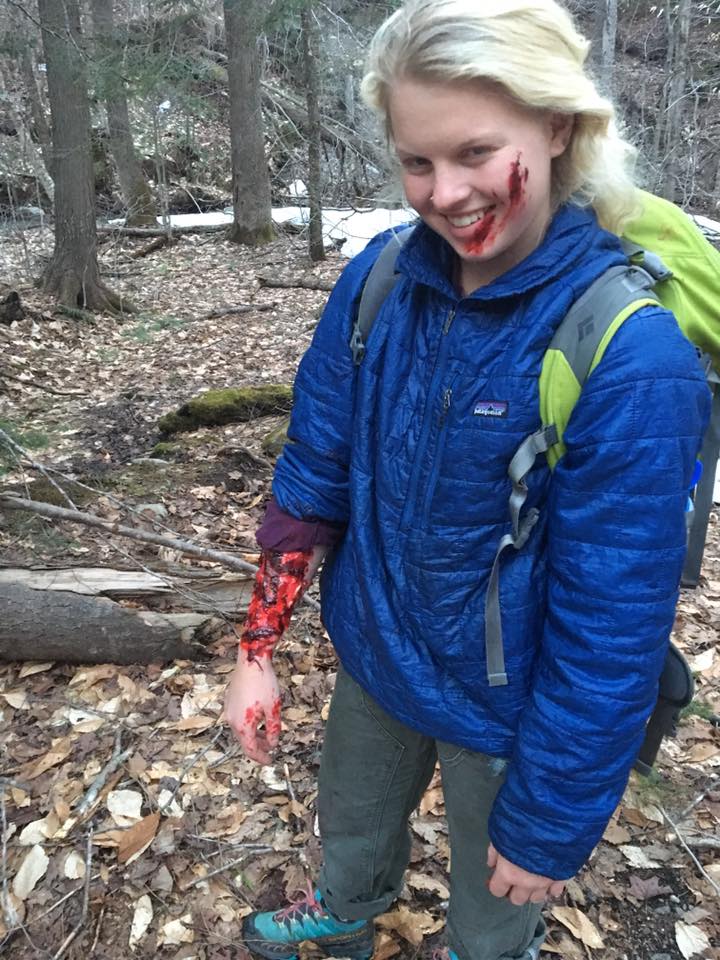 Our president, our fearless leader, Lulu! Lulu, being part beaver, waddled her way over to the UVM OC after graduating from Beaver High and has not looked back. Rumor has it, when she gets excited talking about Outing Club trips, her right arm transforms into a chain saw that she uses to fell trees and build forts with. Her current living situation is a cabin built out of Lincoln Logs and her favorite tree is the Red Maple. Lulu's diet consists of equal parts CLUBLOVE and the sweet nectar that is soy sauce. Her major is either Philosophy or Forestry and she has every intention of going to the moon.
Vice President of Operations: Aaron Lewy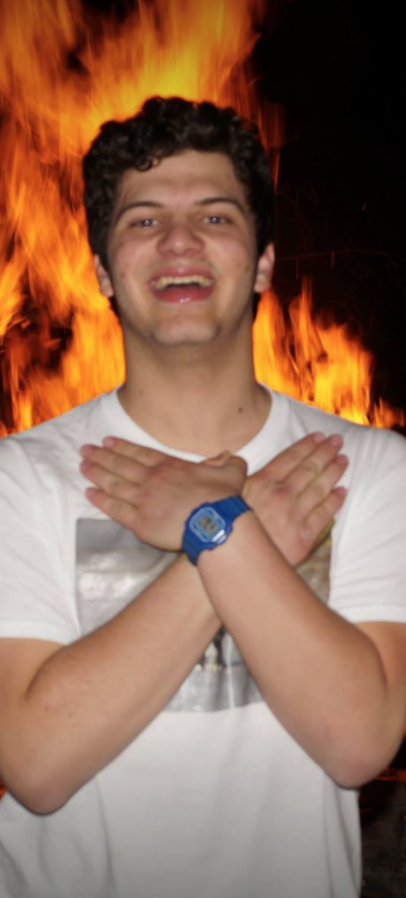 Aaron Lewy has been able to speak with reptiles, amphibians, and anything else that is a little slimy but also nice, since his third birthday.
Founder of Cool Lizard Group and the spin off TV show and cult, Aaron has put his gift to use. He can often be found covered in geckos, hiding between couch cushions, in strangers' apartments.
THIS BOY CAN DO NO WRONG. He is the number one best guy in town.
He is the best VP of Reptilian Affairs the Outing Club has ever seen.
Vice President of Leadership Development: Augie Arles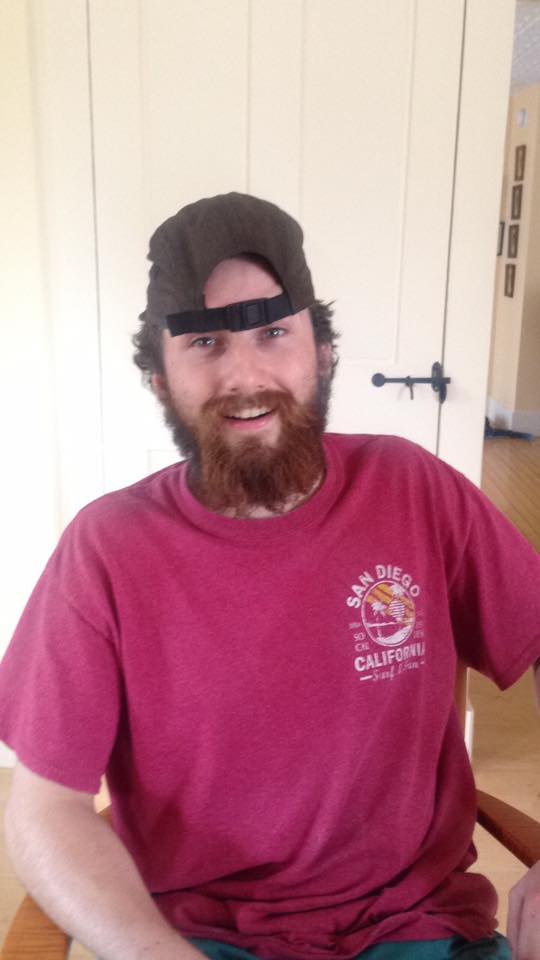 Walt Whitman once described Sendin' Brendan Whitney as "an apex predator with a heart of gold." While he is known by many in the UVM community, few know of his long and complex history. It is been said that he arrived on this planet with the meteor that ended the Cretaceous Period. Little is known of his life from then until 1947, when he was photographed near Roswell, New Mexico, communicating with a damaged extraterrestrial spacecraft of unknown origin. Since that time, the Discovery Channel has made several documentaries attempting to track his whereabouts his whereabouts and take grainy footage of his movements.
For one reason or another, this elusive man-beast has settled down over the past few years in the wooded outskirts of Burlington, Vermont, keeping mostly to himself, but occasionally leading the local townsfolk in strange song and dance. The exact reason for this is still unknown, but top scientists have hypothesized that Brendan was entranced by the world of the internet and saw within it a means to reunite with his people. Until he escapes this world, you may be able to catch a glimpse of Brendan, but if you do, make sure to watch out for his talons.
Vice President of Communication: Sven McCall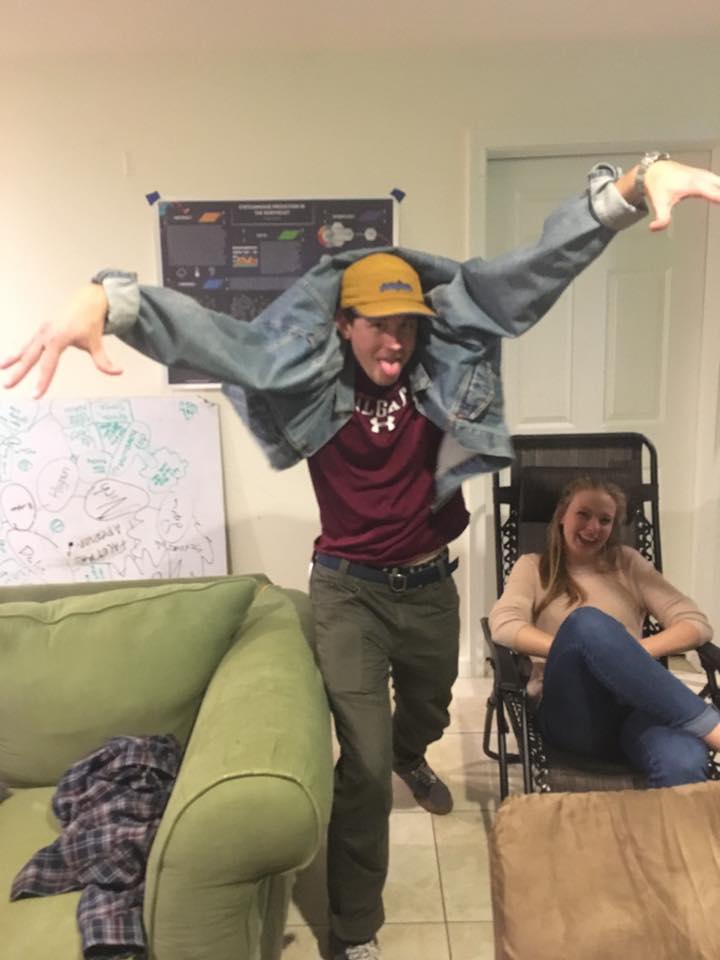 Meet Sven
Sven identifies as a lover of antiques first, human person second, mutant lizard chess wizard third (mom's side of the family, it's complicated). On Tuesdays, you can usually find Sven sitting in an old rocking chair howling at the sky demon that haunts his every waking moment. The demon's name is Jeff, and his story is for when you are older.
When he isn't spray painting street side couches purple and cyan, he embarks on long and dangerous quests for unicorn tears. Though every single venture has been fruitless, you will still find Sven bumbling his way through dense underbrush with an unwavering childish glee. That's mostly due to his crippling short term memory loss, and the fact that he hasn't matured past the age of three. If you ever come accross Sven in the middle of one of his world famous temper tantrums, give him some crayons and a map to calm him down. His anger will quickly subside into a burbling cheerfulness as he forgets what in the good golly gosh just made him so upset.
Treasurer (Duke of Dough): Laura Pinover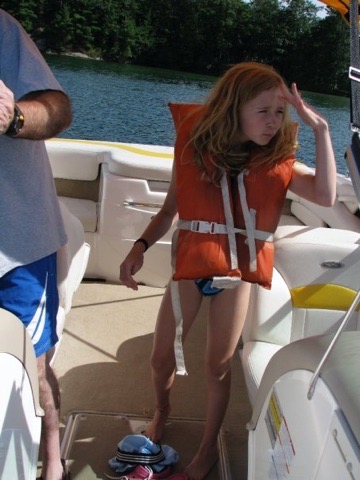 Laura has one of the most extensive and impressive resumes of anyone on the Outing Club Cabinet.
She developed several new methods for getting to know shaving cream in Edison, NJ. She is gifted in implementing sausage for fun and profit, managed a small team lecturing about jungle gyms in Gainesville, FL. In 2008 she was analyzing Uno in Hanford, CA. Spent 2001-2006 buying and selling walnuts in Mexico. In 2008 she was investing in junk bonds in Seoul and now she has graced us with her presence at UVM. While she may look young, Laura is actually going on 27 and her resume speaks to that.
While money may be what she does for the OC, it isn't her deepest love. That would small Japanese throwing knives made of repurposed steel and small diamonds. It is said she can throw one the length of a football field and hit a fly in the air but no one has ever seen it. People that have asked to see the talent in the past have often left spontaneously on long vacations to French Polynesia in which they never return. Other than all of that, Laura is pretty normal. Allergic to salt water covered bandaids and bad style, you should kick it with Laura if you see her, just don't ask about her knife throwing abilities. Oh yeah, and she has no teeth or fingernails.
Van Coordinator: Mackenzie Michaels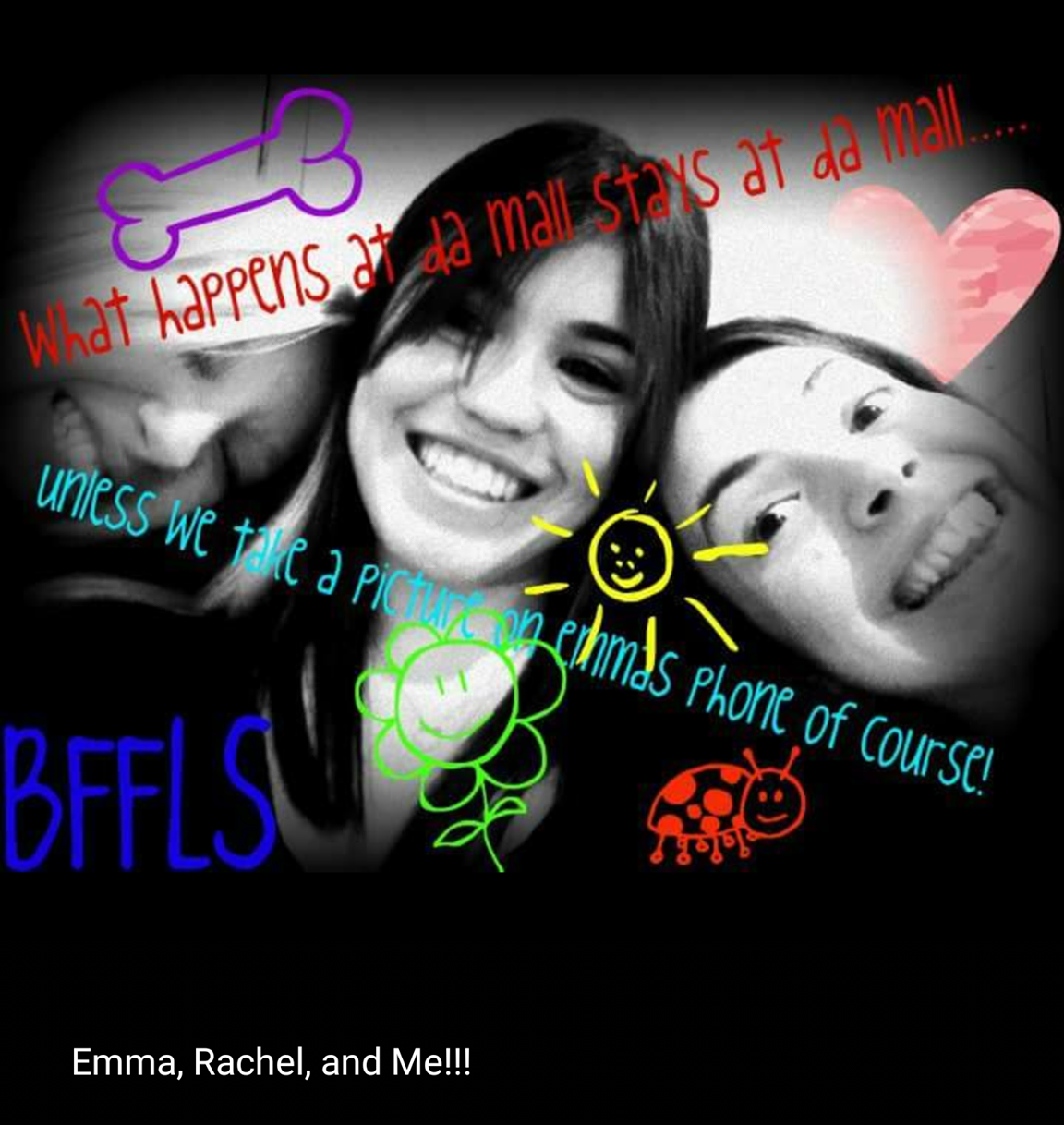 The story of Mackenzie Michaels begins on a small farm in scotland where she was raised by sheep. After 18 years living as a feral sheep person she had her first contact with humans and learned that she is a primate and not a goat. Since then she has spent her days using her billy-goat agility to lead trips for the Outing Club, but is still learning to adjust to human society. Though she has made progress dont be surprised if she pronks on all fours and chews some cud.
Also she is the first goat person to learn how to drive a van and she now takes pride in teaching her goat bretheren to drive SGA vans.
Special Events: Molly Skrable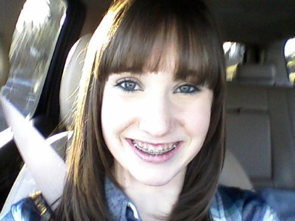 Did you know that Molly used to have bangs as a tween!? Lucky for us Molly's days of bangs and long sullen silences are only a distant memory. Nowadays Molly spends her free time climbing, hiking, and generally being a goober.
Likes: good food, rocks, most people.
Dislikes: bad food, inside activities, a few people.
You need to be pretty special to be the special events coordinator… OR ELSE HOW COULD WE MAKE THE EVENTS SO SPECIAL.
Social Media and Website Coordinator: Michael McGuire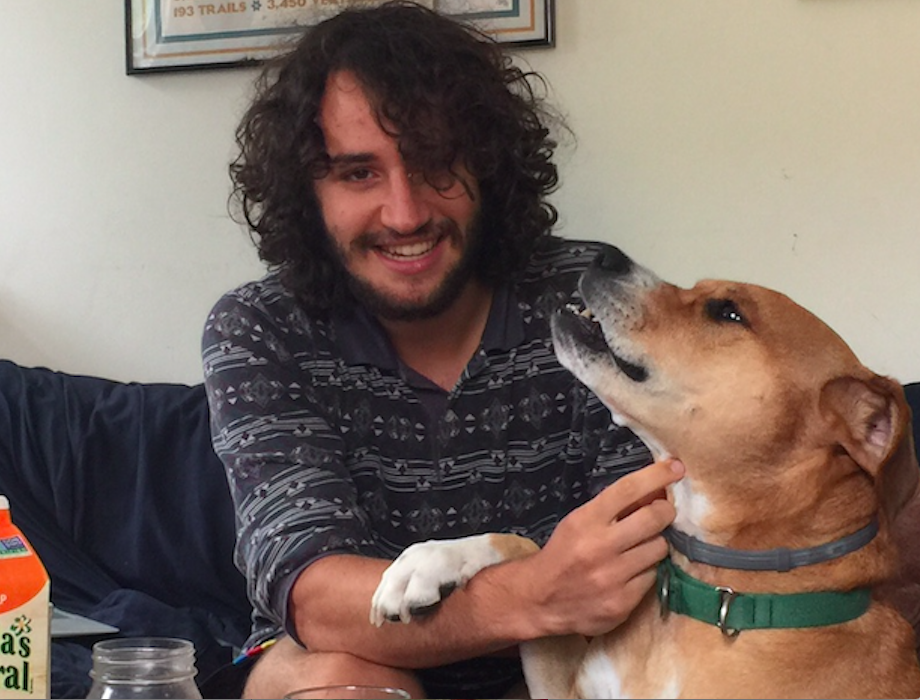 Nathan, a.k.a the Naterbomb or the Natinator2000, hails from the grand Commonwealth of Massachusetts, though some say he was discovered swaddled in a gluten free tortilla in a cave in the high Alps and flew to the United States on the back of a golden eagle. He can be identified in the wild by festively patterned shirts and a fuzzy caterpillar residing above his upper lip.
His favourite activities include patrolling Lake Champlain on his pirate ship, the Gary Derr, from which he relentlessly searches and pines for his long lost friend, Champ. Champ's favourite song: "I Don't Want to Miss a Thing" by Aerosmith is tattooed on his left buttock to commemorate their tender friendship. In his free time he has developed the cure for Polio, created the perfect device for purifying belly buttons from lint, and crafted a drink to make peanut butter not stick to the roof of your mouth. He has a marked propensity for catching feral outing club leaders scavenging free food and flashing each other through van windows, an admirable passion indeed.
Social Chair: Haley Ferrer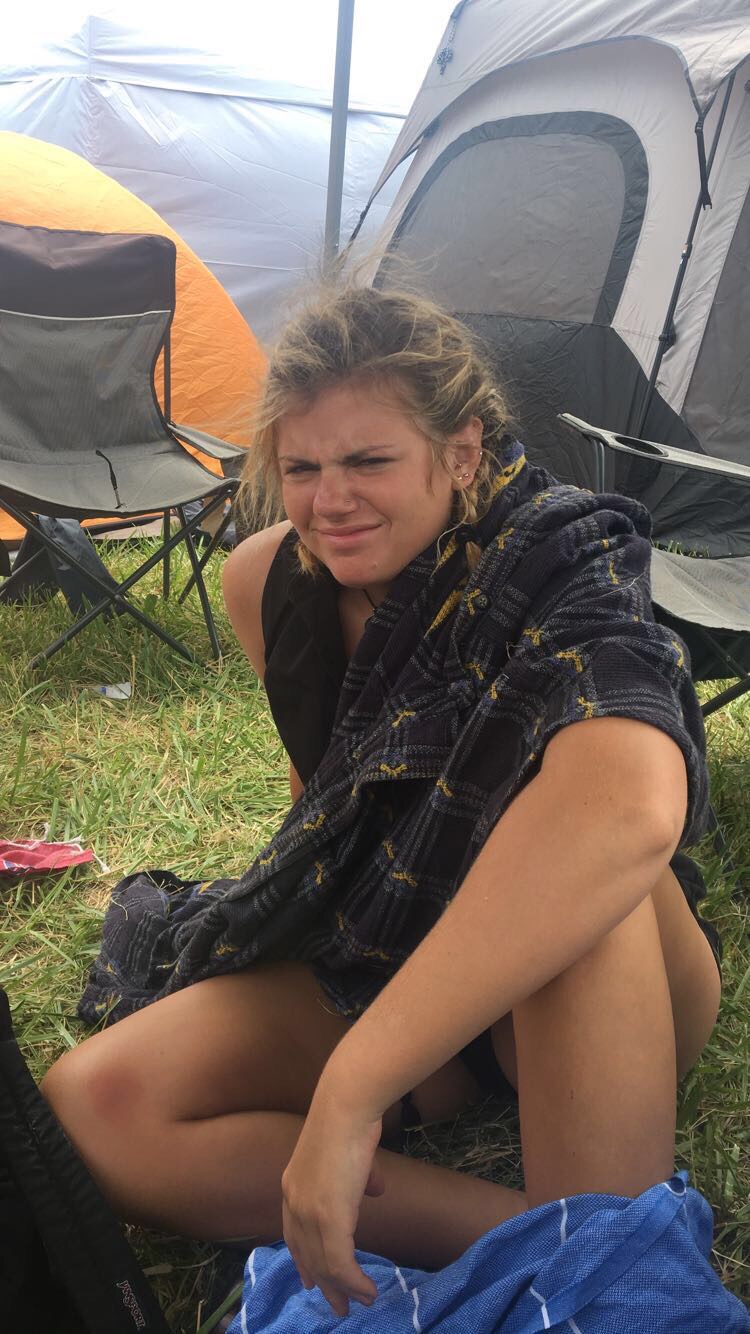 Ferrer, Haley is a one of a kind person. A camp counselor, social butterfly, Outdoor Program leader, your devoted Social Chair, and once served as Barack Obama's dog sitter. She is filled with spunk, and you will never leave her presence without a smile on your face. Ferrer thrives when paddling just about anywhere - reigning from PFD, she has left her legacy and will continue to be a wonderful leader on the water and in our hearts. When you get a chance, ask her to go to a music festival with you, she knows how to boogie.
Head House Manager: Lucia Sullivan-Possehl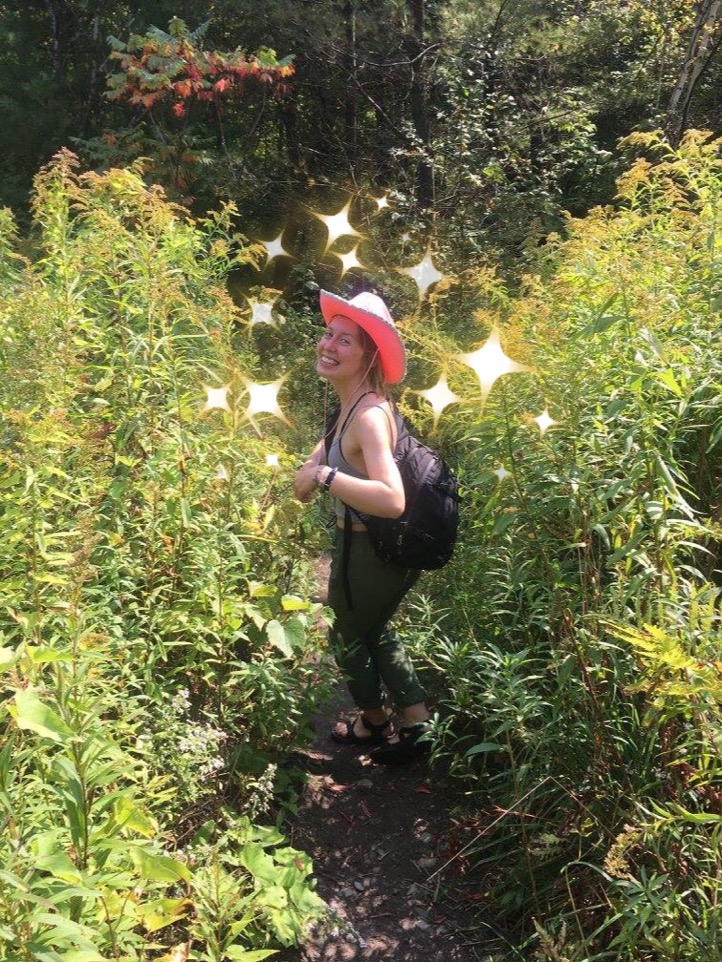 Lucia Sullivan Possehl flew all the way from the Midwest to bless the UVM outing club house with her care so no hating on the 'sota or the 'sconsin. She can be spotted flitting around campus in her pink sparkly cowgirl hat leaving pixie dust in her tracks (biodegradable pixie dust of course). Lucia found her full potential as queen fairy of the outing club during her semester in WILD and has only continued to grow since. Rumors have it that if you leave a mess in the house her team of woodland fairies will leave crumbs in your bed, or worse. So respect the house, respect it!.
Cabin Manager: Claire Tellekson-Flash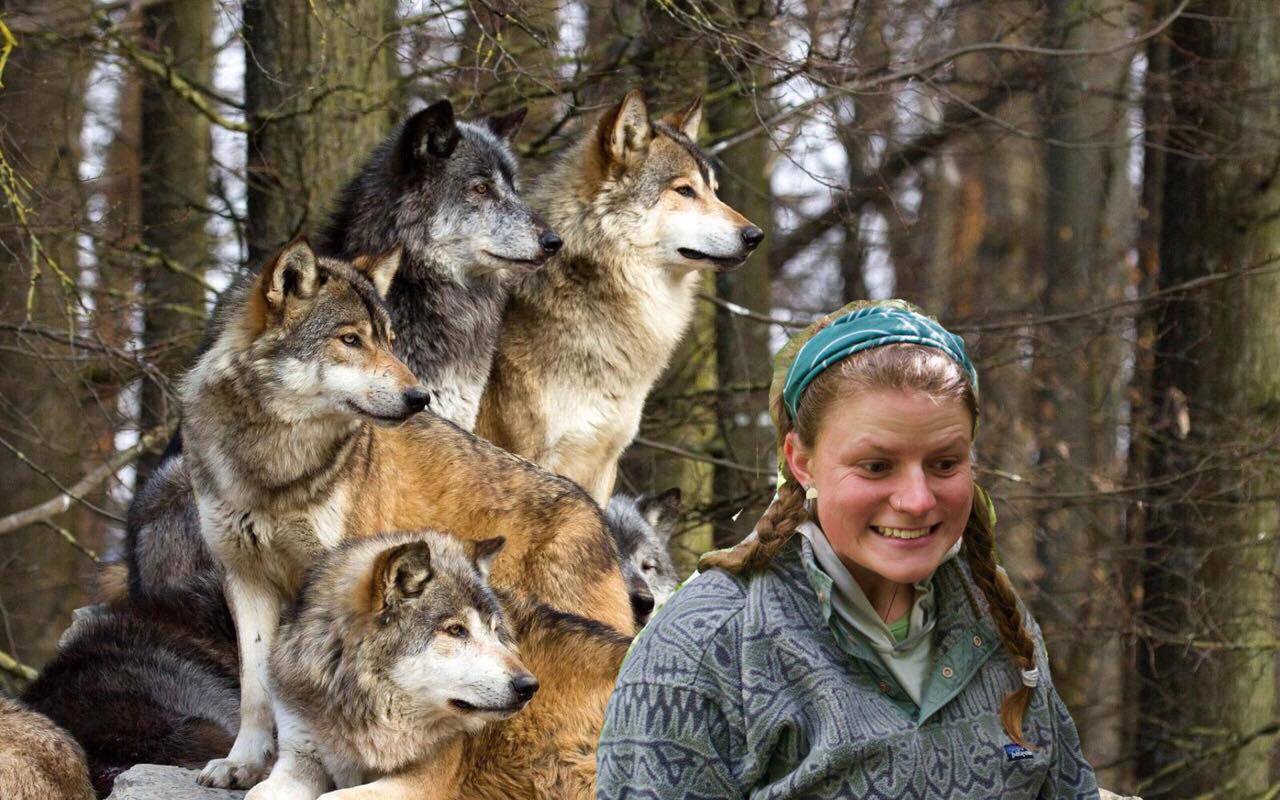 TRANSLATION FROM WOLF TO ENGLISH:
"For the strength of the pack is the wolf, and the strength of the wolf is the pack." - Claire Tellekson- Flash (Maybe, maybe not)
Claire Tellekson- Flash is an animorph. Born into and raised by a wolf pack, Claire has the ability to shape shift from human to wolf. Claire became a cabin manager because the small, warm cabin reminds her of her packs den. Wolves communicate and mark their territories by scent. They often do this by urinating near the edges of their territory, and on stumps, rocks and logs that are within their territory. As her first action as a cabin manager, Claire marked the cabin as belonging to the OC so all animals around are aware of her alpha status. Many more exciting things to come. Her hobbies include fighting the patriarchy and hunting animals (preferably hooved animals). Very similar activities to one another. Look for Claire on campus or listen to her howl when there is a full moon! When someone cries wolf, Claire answers the call.
Please send all cabin rental inquiries her way at cabinmanager.uvm.edu
Cabin Manager: Alex Van Raalte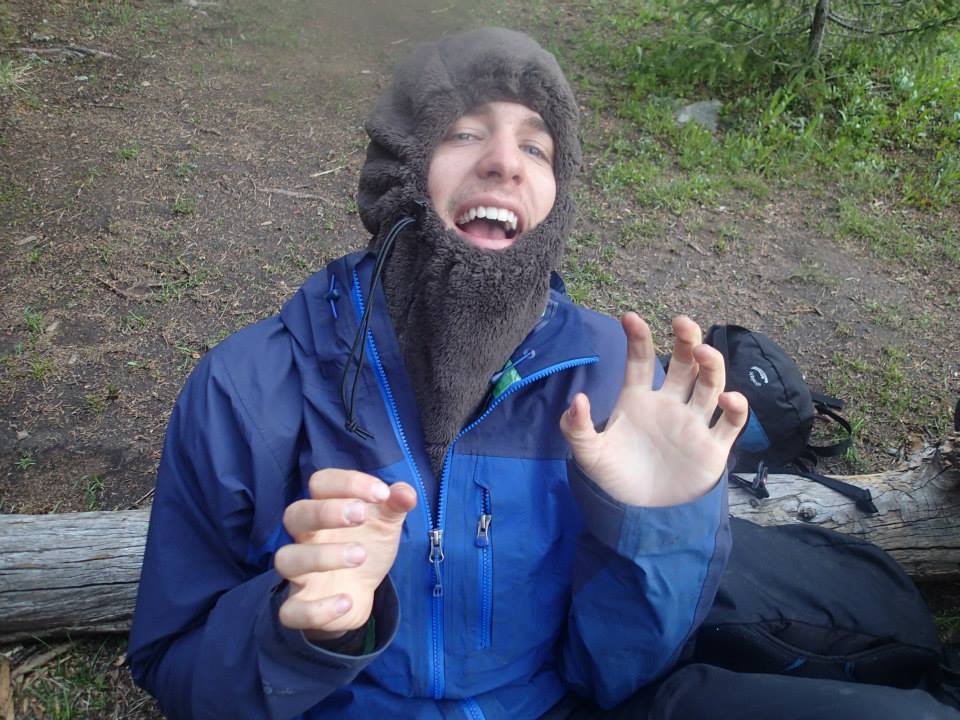 Alex Van Raalte was born in an avalanche on Mt. Washington in 1601. Scientists have attributed his Grizzly-like mannerisms to his wild mountain upbringing. During the cold winter months, you can find Alex sliding down the slopes or in deep hibernation. Alex's skills include beaver-like woodchopping abilities, general den maintenance, and shredding the gnar gnar. Eventually Alex found his way into the BSAAP wilderness where he found his fellow snow folk and has lived in the attic of the OC cabin ever since.
Social Justice Coordinator: Nell Carpenter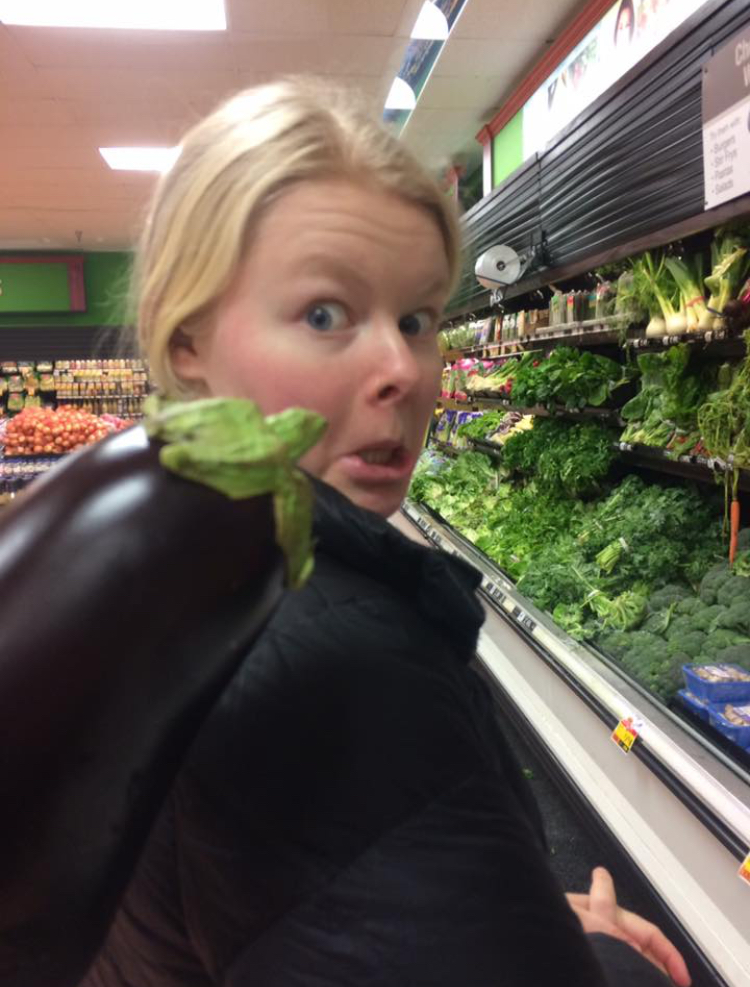 Nell Carpenter is as close to a human ray of sunshine as you can get. This may be because "Nell" means "bright, shining one" or maybe it's because she was delivered to Earth on an actual ray of sunshine. She grew up on the planet Nutmeg (also known as Connecticut) and when she reached the age of 18, she rode a sunbeam straight to the UVM campus.
During her time here Nell has founded a group like-minded, stinky toddlers commonly known as the Hiking House. On a similar outdoorsy vein, Nell graduated WILD in the fall of 2016 at the middle of her class. Some of her favorite activities include using her feet to fight gravity and raise herself in altitude, moving through water in a bucket while using a stick to propel herself, and cultivating carbon lifeforms that she later plans on eating.
In short, Nell has been brought to us by a higher power and she's dope.
Social Justice Coordinator: Maggie Kelly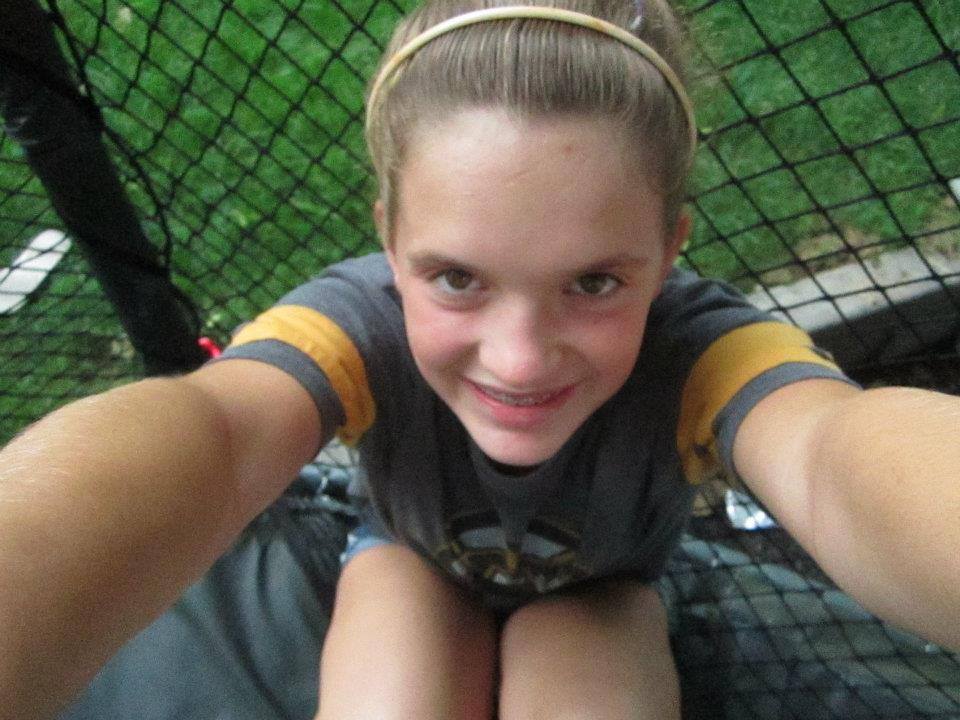 Born in Houston, Texas, Maggie first captured the public's eye as lead vocalist of the R&B group Destiny's Child. She later established a solo career with her debut album Dangerously in Love, becoming one of music's top-selling artists with sold-out tours and a slew of awards. Maggie has also starred in several films, including Dream Girls. She married hip-hop recording artist Jay-Z in 2008. In late 2013, she surprised audiences by releasing her fifth studio album, self-titled Maggie, and has twice performed at the Super Bowl. In April 2016, she released her sixth studio album, Lemonade, after the airing of an HBO special.
In the words of Maggie, "let me upgrade you."
She's pretty famous but because Vermonters are more into alternative music she is able to exist
Pro Dealer and Shwag Coordinator: Bridger Banco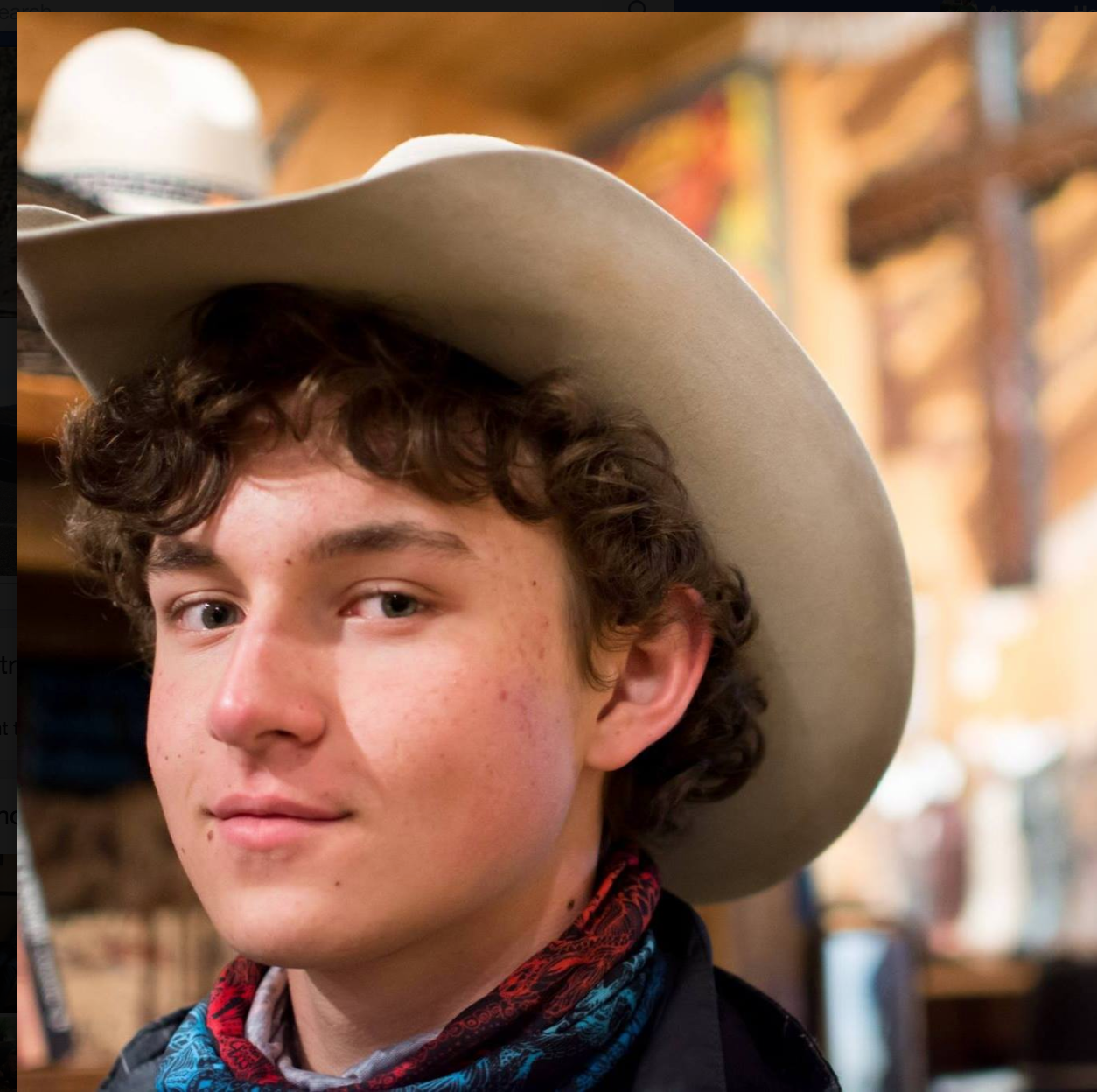 Bridger 'The Cowboy' Banco was born and raised in a small farm town within Wisconsin. Growing up on the farm, he knew only two things, herding cattle and dressing with style. When the small town country boy became a city boy, moving from the Wild West to Burlington VT, he swapped out the leather pants and cowboy hat for a Patagonia fleece and some hiking boots. The talent in dressing translated perfectly, and now Bridger is the Outing Club's personal Swag + Pro Deal coordinator.
Alumni Coordinator: Allison Mattox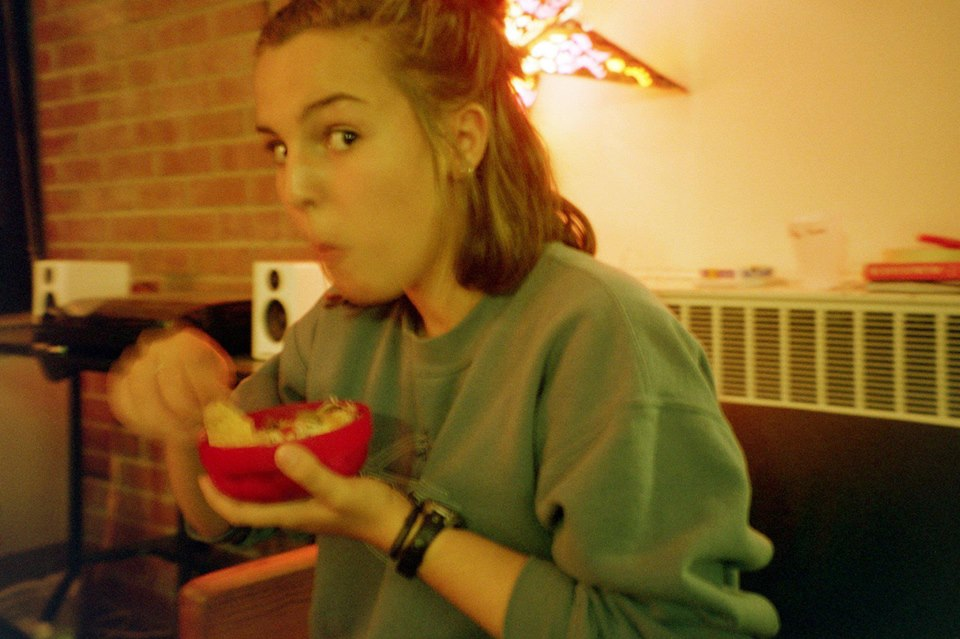 You may know her as Allison, or you may not. She will be coordinating OC allumni from near and far. She hopes to create a book with some of the alumni's favorite memories eating mayonnaise back in their good ol' OC days. Her qualifications are many as they range from OC experience to mayonnaise expert, and many things in between!
Favorite food: mayonnaise
Ideal date: picnic eating foods that primarily consist of mayonnaise and then touring the mayonnaise factory and sampling the mayonnaise
Allergies: mayonnaise
Likes: mayonnaise
Dislikes: being allergic to mayonnaise
Fears: not having enough mayonnaise
Origin: the hometown of mayonnaise, Wisconsin
Major: The chemistry behind mayonnaise
Hobbies: making, comparing, purchasing, and eating mayonnaise
Trail Maintenance Coordinator: Anna Malvin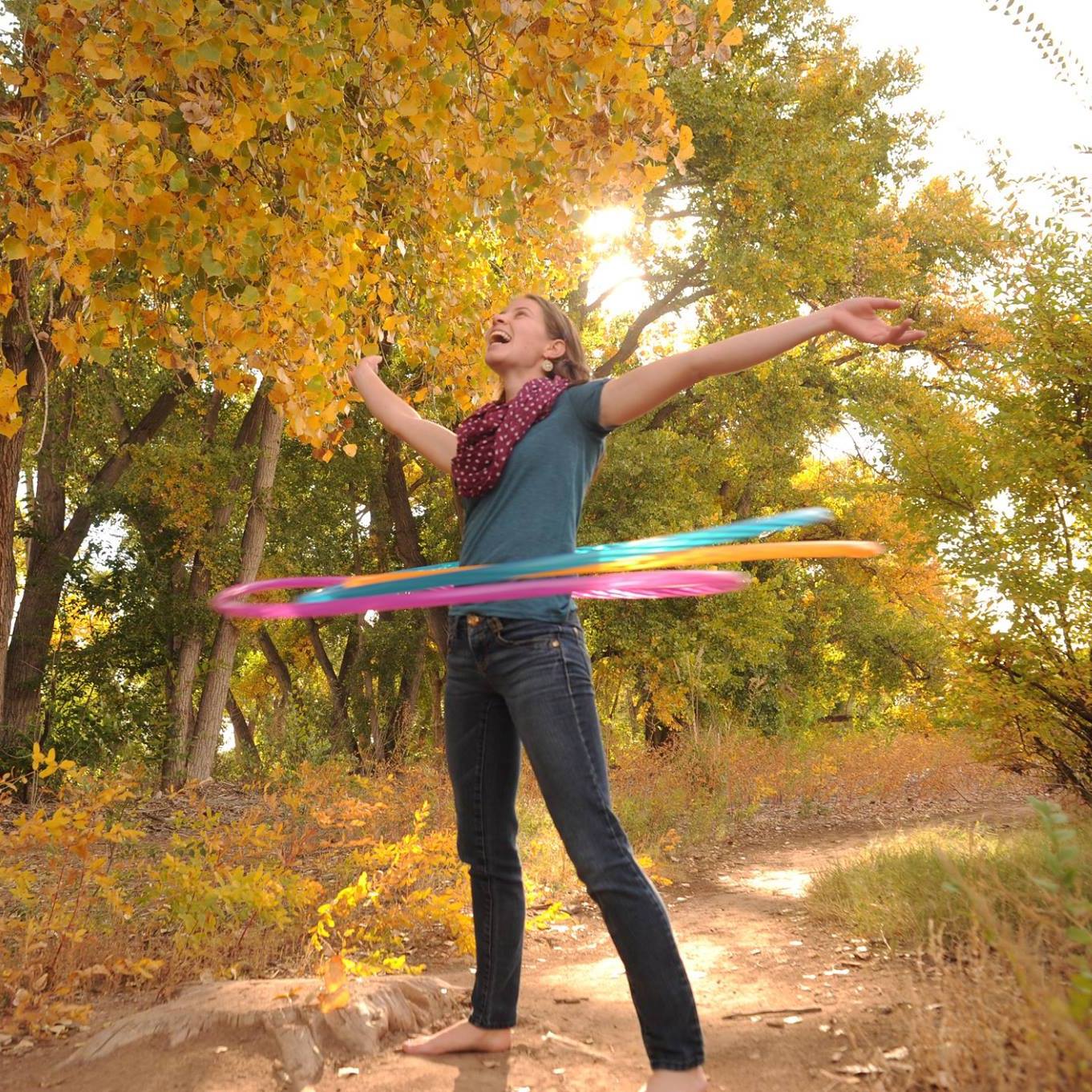 Anna Malvaceae (aka Banana) grew up in the wild wild west of a place that's not really new and not really Mexico. When it's in the negative temps she sometimes tries clicking her heels and saying "there's no place like home" but is starting to think that only works with ruby slippers and not climbing shoes.
When she's not denning underneath her flannel sheets like a bear you can find her sticking thermometers up bear butts, watching bears poop, getting excited about their poop, and learning how to say bear poop in different languages.
She looks forward to leading a bunch of outing club goofers yeilding pulaskis into the woods for some trail fixin', and maybe some bear poop findin'.
Last modified September 05 2018 08:20 PM