Cabinet
Club Council meetings happen at the Outing Club on Monday Nights at 7:15pm sharp!
For more information contact us at (802) 656.3439 or e-mail us at outside@uvm.edu
2017/18 Officers
President: Lucy Holmes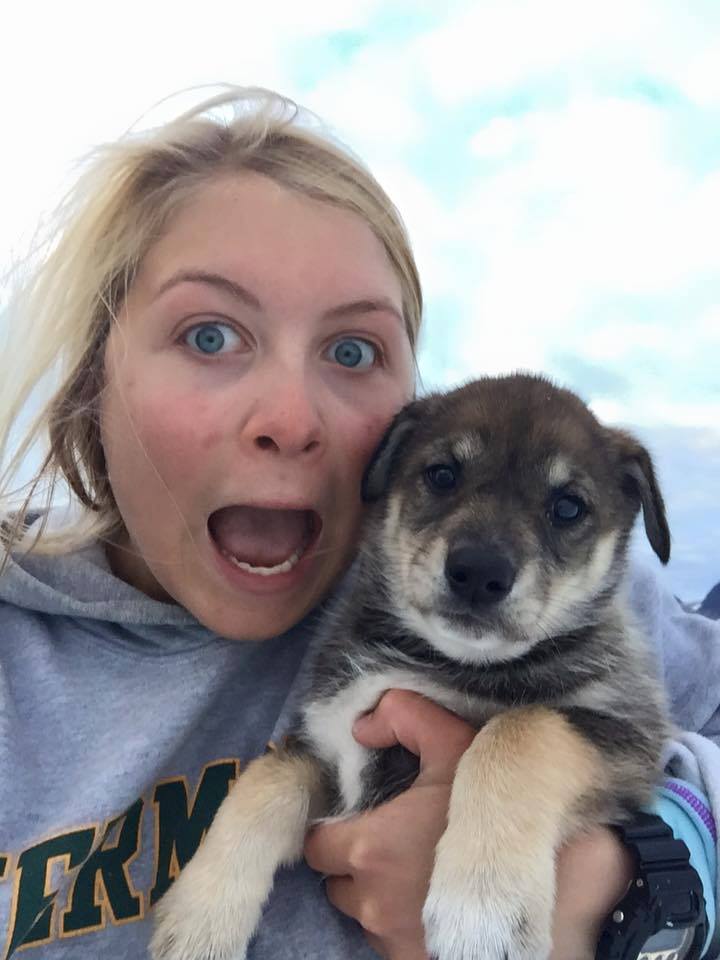 Common Name: Lucy Holmes
Scientific Name: Presidente Tubular
Physical Description: 5 feet tall, Contoured Legs (to perfectly fit into ski touring boots), extra cartilage in the wrists (for ease of kayak paddling), enhanced corneas (to view all New England Patriot's Games), blonde Hair (comparable to that of a majestic lion), and muscle tissue increased (for total kick butt Michelle Obama strength).
Diet: Mac and Cheese, but recent studies show the species will accept any free food.
Habitat: The Lucy Holmes prefers an environment with a large population of rad people, and generally has a vast territory. The territory always includes access to ski slopes, Georgia islands, and a ton of dogs.
Special Adaptations: A gene passed down from mother to daughter creates an eternal level of "stoke", causing the females of the species to be especially "gnarly" and "dope".
*All information based off a 2016 field study
Vice President of Operations: Tim Smith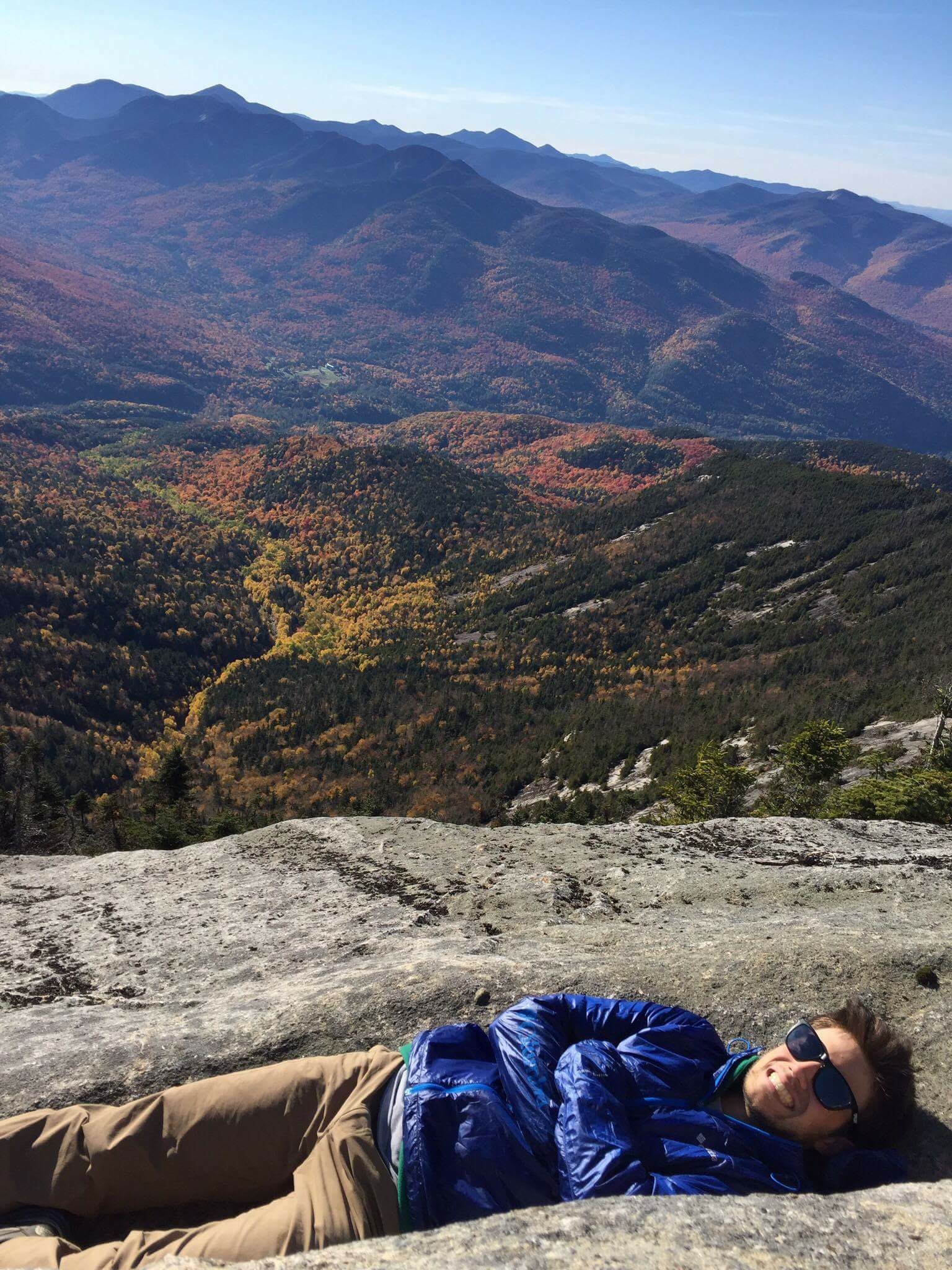 The wild Tim Smith, born and raised in the great state of Connecticut, can typically be found in his natural habitat of the great indoors, educating the general public on how awful animals are. He's a terribly somber person and takes himself way too seriously!
When he's not being a bum indoors and way too unfriendly, Tim will often find himself a good rock in the Green Mountains to hide under and snarl at people passing by. They call him King Tim Troll. If you DO hear King Tim Troll, don't be alarmed! He just shows his teeth to prove his dominance.
Vice President of Leadership Development: Brendan Whitney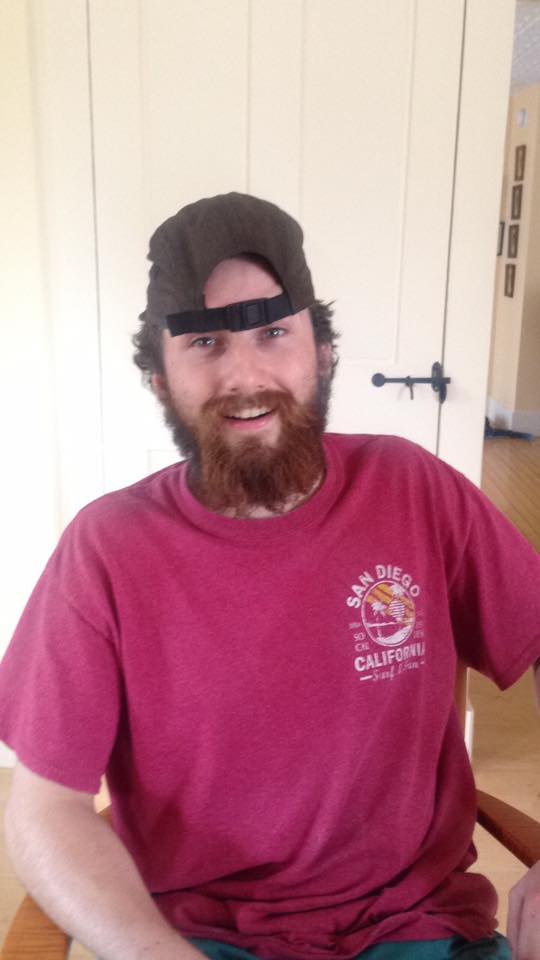 Walt Whitman once described Sendin' Brendan Whitney as "an apex predator with a heart of gold." While he is known by many in the UVM community, few know of his long and complex history. It is been said that he arrived on this planet with the meteor that ended the Cretaceous Period. Little is known of his life from then until 1947, when he was photographed near Roswell, New Mexico, communicating with a damaged extraterrestrial spacecraft of unknown origin. Since that time, the Discovery Channel has made several documentaries attempting to track his whereabouts his whereabouts and take grainy footage of his movements.
For one reason or another, this elusive man-beast has settled down over the past few years in the wooded outskirts of Burlington, Vermont, keeping mostly to himself, but occasionally leading the local townsfolk in strange song and dance. The exact reason for this is still unknown, but top scientists have hypothesized that Brendan was entranced by the world of the internet and saw within it a means to reunite with his people. Until he escapes this world, you may be able to catch a glimpse of Brendan, but if you do, make sure to watch out for his talons.
Vice President of Communication: Sven McCall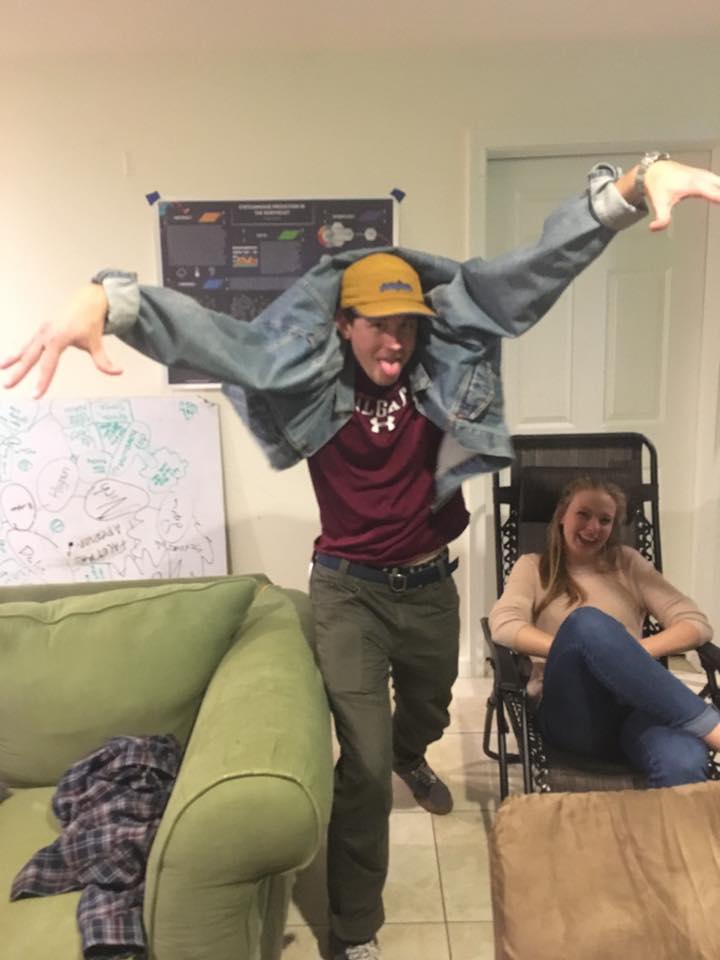 Meet Sven
Sven identifies as a lover of antiques first, human person second, mutant lizard chess wizard third (mom's side of the family, it's complicated). On Tuesdays, you can usually find Sven sitting in an old rocking chair howling at the sky demon that haunts his every waking moment. The demon's name is Jeff, and his story is for when you are older.
When he isn't spray painting street side couches purple and cyan, he embarks on long and dangerous quests for unicorn tears. Though every single venture has been fruitless, you will still find Sven bumbling his way through dense underbrush with an unwavering childish glee. That's mostly due to his crippling short term memory loss, and the fact that he hasn't matured past the age of three. If you ever come accross Sven in the middle of one of his world famous temper tantrums, give him some crayons and a map to calm him down. His anger will quickly subside into a burbling cheerfulness as he forgets what in the good golly gosh just made him so upset.
Treasurer (Duke of Dough): Laura Pinover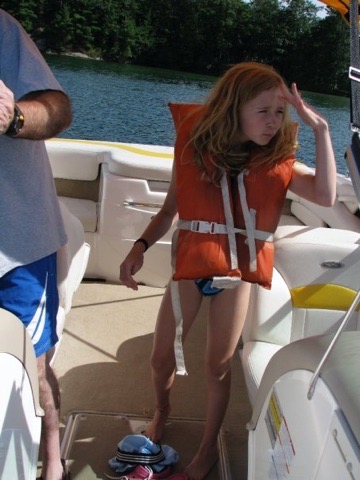 Laura has one of the most extensive and impressive resumes of anyone on the Outing Club Cabinet.
She developed several new methods for getting to know shaving cream in Edison, NJ. She is gifted in implementing sausage for fun and profit, managed a small team lecturing about jungle gyms in Gainesville, FL. In 2008 she was analyzing Uno in Hanford, CA. Spent 2001-2006 buying and selling walnuts in Mexico. In 2008 she was investing in junk bonds in Seoul and now she has graced us with her presence at UVM. While she may look young, Laura is actually going on 27 and her resume speaks to that.
While money may be what she does for the OC, it isn't her deepest love. That would small Japanese throwing knives made of repurposed steel and small diamonds. It is said she can throw one the length of a football field and hit a fly in the air but no one has ever seen it. People that have asked to see the talent in the past have often left spontaneously on long vacations to French Polynesia in which they never return. Other than all of that, Laura is pretty normal. Allergic to salt water covered bandaids and bad style, you should kick it with Laura if you see her, just don't ask about her knife throwing abilities. Oh yeah, and she has no teeth or fingernails.
Van Coordinator: Sam Greenfield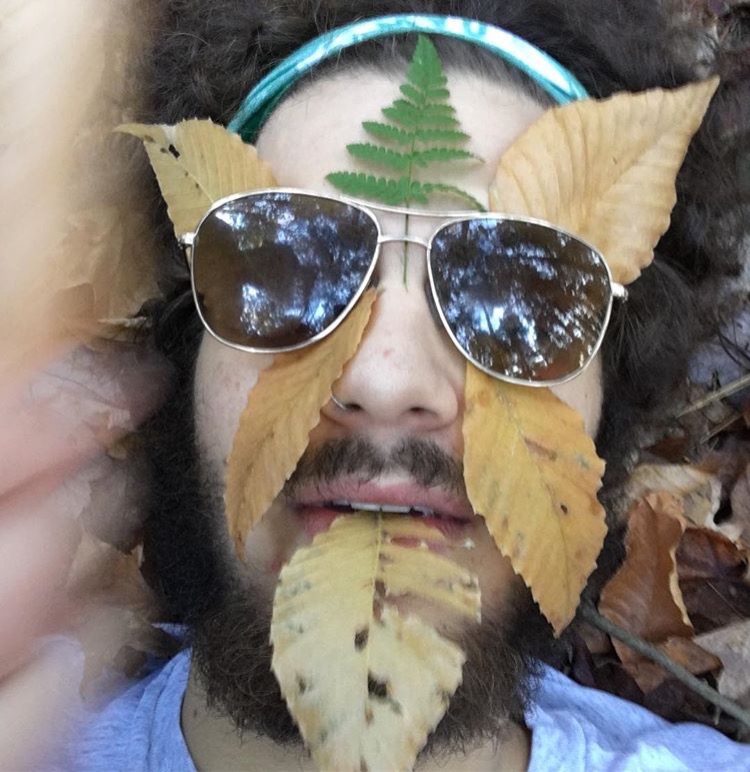 Sam Greenfield was born in a lab from a small culture of bacteria swabbed from the basement of the Outings Club Haus. He is considered one of the biggest scientific miracles of all time. People from all lands now come to see the great Sam Greenfield. After his childhood days, Sam left the states to become a lemur tamer in the deep deep jungles of Madagascar. He soon grew bored of the lemurs and left them so he could tame Leaf Cutter Ants instead. After Sam's great adventures in Madagascar, he took up unicycling the entire width of Finland. Today, one can find him spending his days apprenticing under Guy Ferrari. In his spare time when he is not in the kitchen, he is peddling non-FDA regulated nutritional supplements to the uninformed masses. Little known fact, Sam always picks the lettuce off of his cheeseburgers while listening to Nickelback.
Special Events: Molly Skrable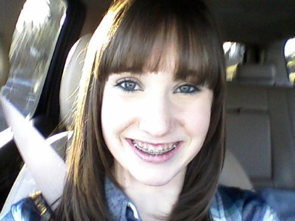 Did you know that Molly used to have bangs as a tween!? Lucky for us Molly's days of bangs and long sullen silences are only a distant memory. Nowadays Molly spends her free time climbing, hiking, and generally being a goober.
Likes: good food, rocks, most people.
Dislikes: bad food, inside activities, a few people.
You need to be pretty special to be the special events coordinator… OR ELSE HOW COULD WE MAKE THE EVENTS SO SPECIAL.
Social Media and Website Coordinator: Nathan Lantieri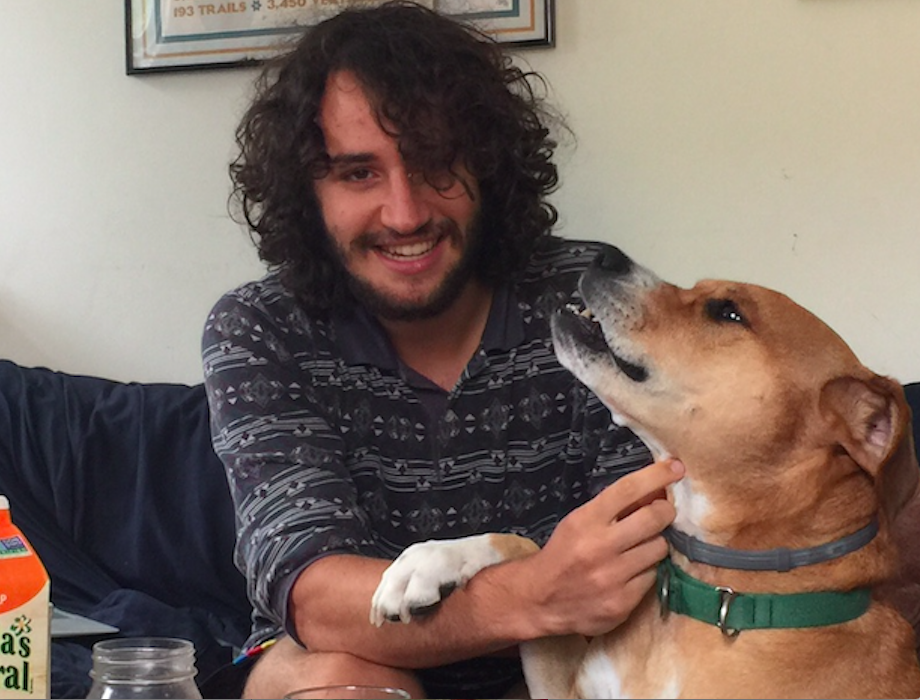 Nathan, a.k.a the Naterbomb or the Natinator2000, hails from the grand Commonwealth of Massachusetts, though some say he was discovered swaddled in a gluten free tortilla in a cave in the high Alps and flew to the United States on the back of a golden eagle. He can be identified in the wild by festively patterned shirts and a fuzzy caterpillar residing above his upper lip.
His favourite activities include patrolling Lake Champlain on his pirate ship, the Gary Derr, from which he relentlessly searches and pines for his long lost friend, Champ. Champ's favourite song: "I Don't Want to Miss a Thing" by Aerosmith is tattooed on his left buttock to commemorate their tender friendship. In his free time he has developed the cure for Polio, created the perfect device for purifying belly buttons from lint, and crafted a drink to make peanut butter not stick to the roof of your mouth. He has a marked propensity for catching feral outing club leaders scavenging free food and flashing each other through van windows, an admirable passion indeed.
Social Chair: Haley Ferrer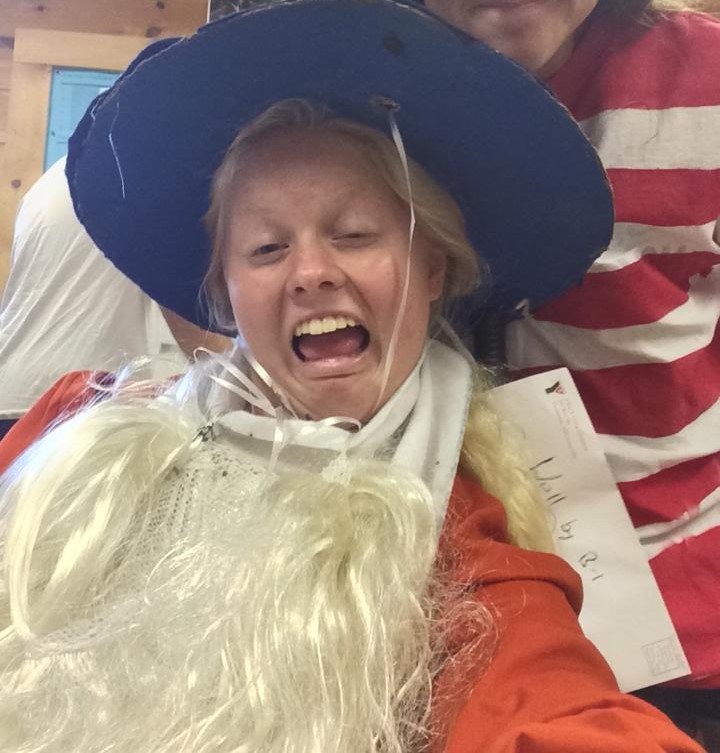 Ferrer, Haley is a one of a kind person. A camp counselor, social butterfly, Outdoor Program leader, your devoted Social Chair, and once served as Barack Obama's dog sitter. She is filled with spunk, and you will never leave her presence without a smile on your face. Ferrer thrives when paddling just about anywhere - reigning from PFD, she has left her legacy and will continue to be a wonderful leader on the water and in our hearts. When you get a chance, ask her to go to a music festival with you, she knows how to boogie.
Head House Manager: Chad McGann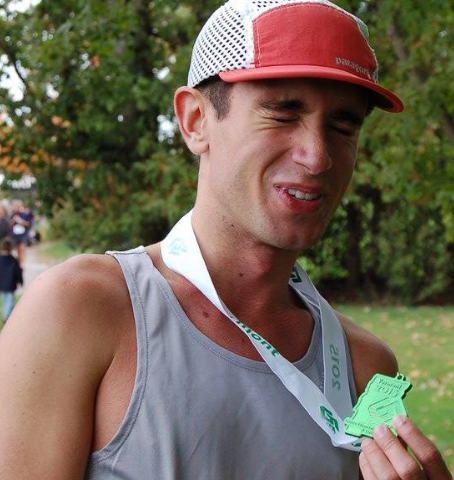 Chad is the worst person you could ever meet.
Cabin Manager: Taran Wise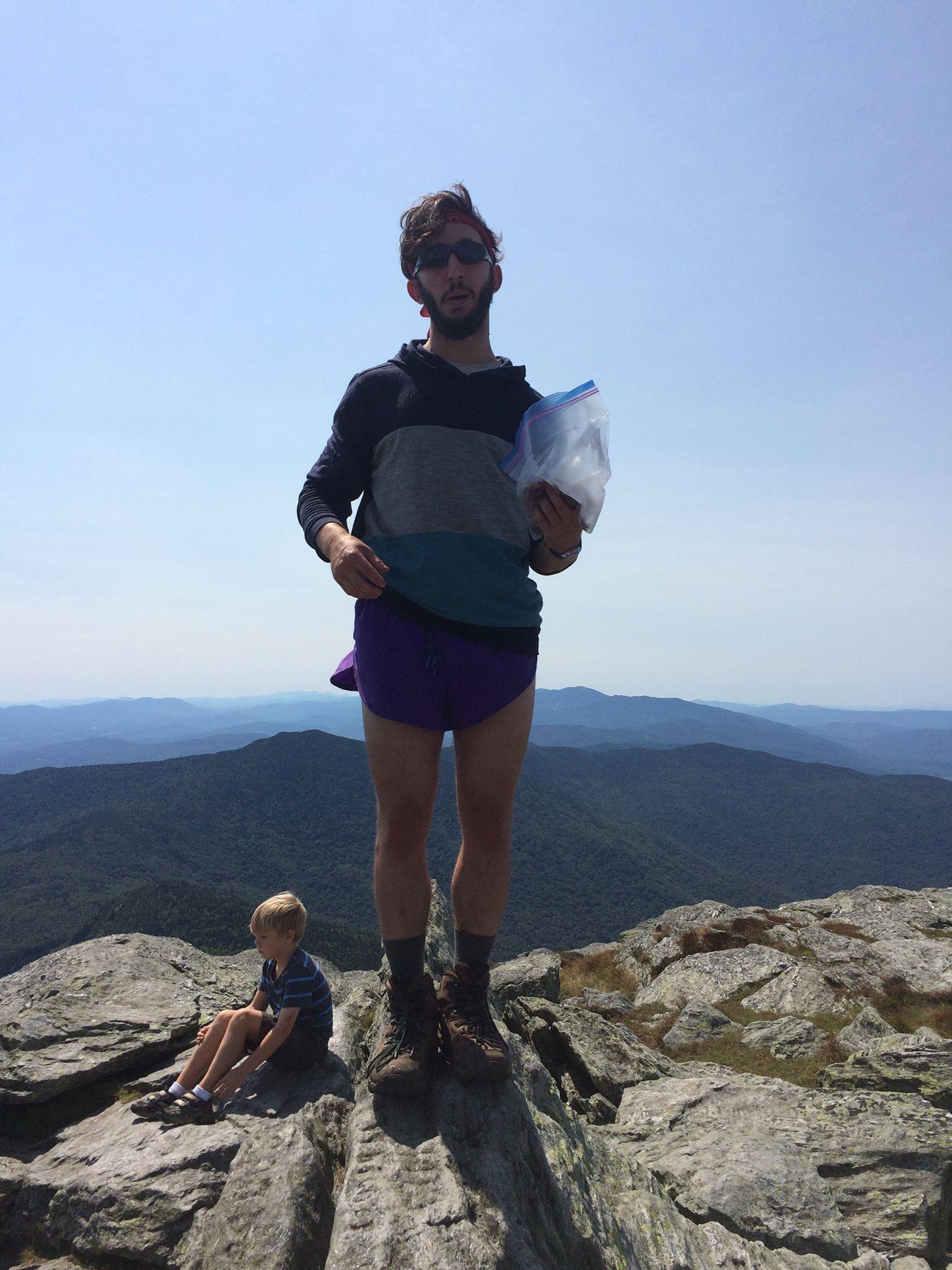 Taran grew up in the African jungle and was raised there by his father, Tarzan. When Taran reached the curious and malleable age of 18, Tarzan insisted that Taran travel to Vermont to continue his wilderness education.
During his time at UVM, Taran's love of camping and hiking blossomed. Taran is trying to convince himself he likes rock climbing, but mostly he just enjoys buying the expensive and shiny gear that he can hang on his wall. When Taran has free time he enjoys contemplating how short the world's shortest pair of shorts is. Taran also enjoys curling his moustache, and is currently waiting to hear back about his possible induction into the Moustache Hall of Fame. Taran's role in the Outing Club is cabin manager, a task that he has taken on wholeheartedly. Rumor has it that Taran skipped the first two weeks of class to split eight cords of wood at the cabin. With Taran at the helm, you can be sure the cabin will be in tip-top shape.
Please send all cabin rental inquiries his way at cabinmanager.uvm.edu
Cabin Manager: Grace Hoffman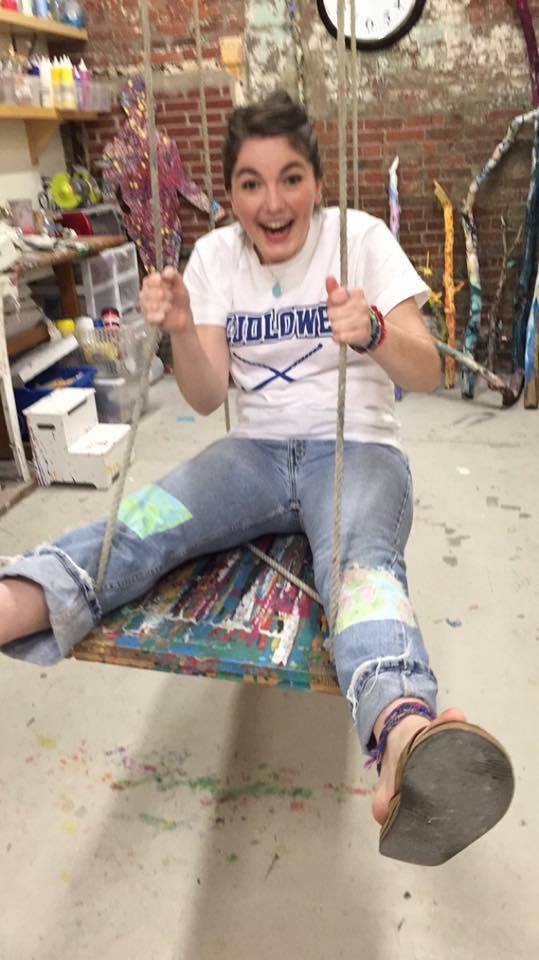 Grace Hoffman is a pure ray of sunshine hailing from the Nutmeg state of Connecticut. She is a graduate of WILD, and enjoys spending time in the woods.
Grace rocks Blundstones and Carhartts like no other, or the occasional blanket to top off a look. When she's not hiking all around New England, she can be found hanging out in her home Farm to Table, making art and listening to lady jams, or her other favorite spot: our very own OC cabin in Bolton.
Grace's smile lights up a room and her laugh can be heard on the other side of the Mississippi!
Community Outreach Coordinator: Luke Petela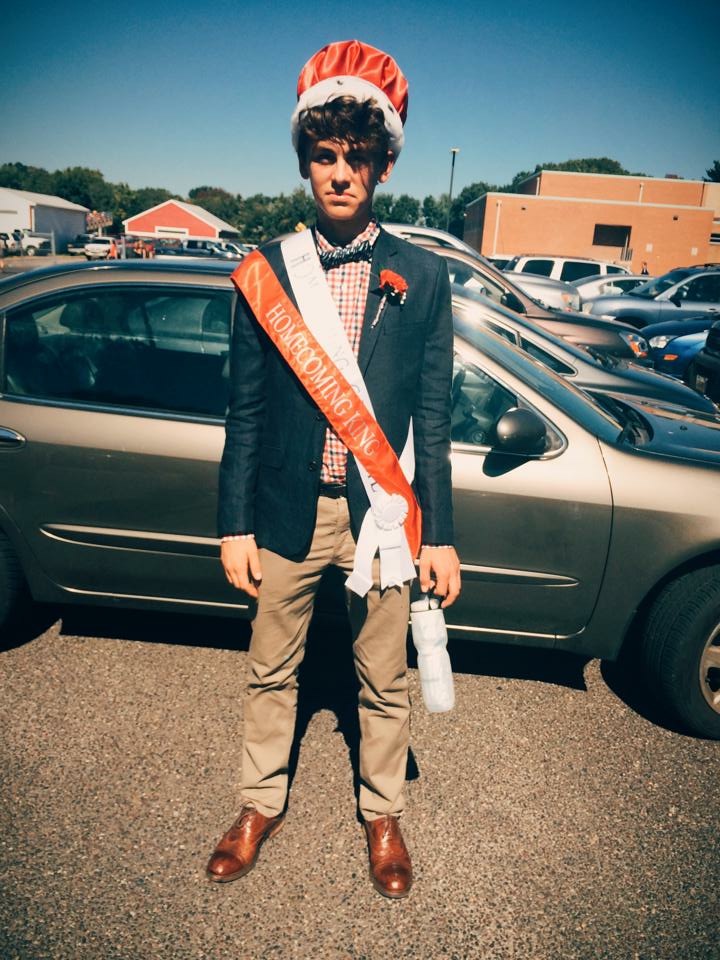 The fastest vegan on two legs, he is the result of a loving relationship between a gazelle and a mountain goat. A man of great passion, he hails from the wild woods of Philadelphia. In his free time Luke has been known to culture mold in his fridge. He also makes sourdough bread which is said to be quite delicious. Luke is on the forefront of fashion in the back country, the snazziest of dressers the Outing Club has to offer. With a rad French-esque mustache, he wows crowds of onlookers.
He has just recently begun pooping in the woods and has found it to be the passion he has sought after for so many years.
Social Justice Coordinator: Colby Yee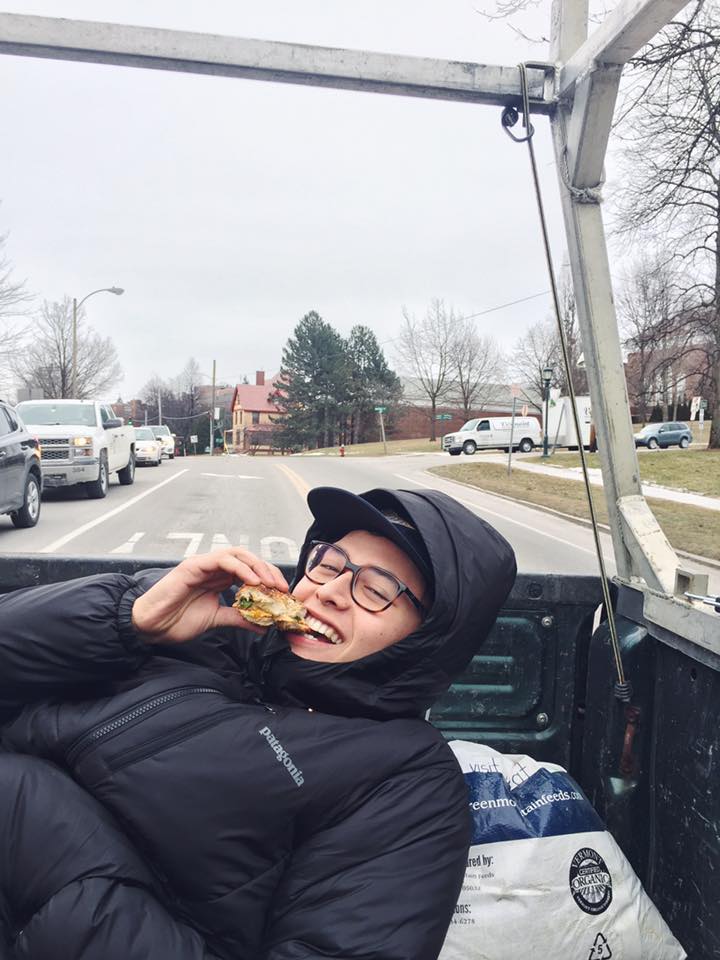 Twenty Years ago, a mountain goat and a chimpanzee got together, blessing the world with the boy that is Colby Yee. Colby loves to climb mountains and scale walls ~ in the nude ~ to reconnect with his primal, intuitive upbringing at the hooves of said goat.
Colby also loves to take photos; on any given day one could find him in stealth mode, crouching in bushes and shrubbery around Burlington in order to get the best shots of unsuspecting passersby. You can identify Colby by his battle cry: an explosive and contagious laugh bursting out of a seemingly quiet boy. Colby lives for the radical in life and truly brings positive energy wherever he wanders. Oh, and he cares about Social Justice. Maybe. Kinda.
Social Justice Coordinator: Margaux Miller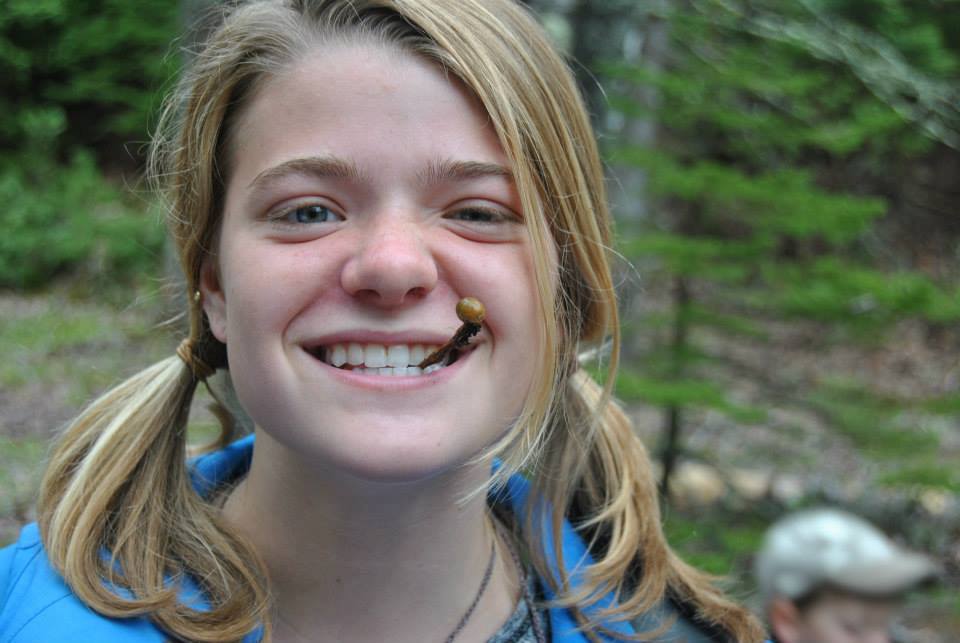 Better known as M&M or Super Social Justice Hero Margaux, you can find this woman with an inspirational sign in her hand and passion in her heart, always standing for issues that she believes in. Without fail, Margaux will greet you with a smile and call you by name. She enjoys sharing her passions, rolling around in the decomposing ground layer of centennial woods, drinking water, befriending anything living, throwing snowballs at unassuming citizens of Burlington (all in fun), and working at Skinny P. If you're lucky, you can occasionally get a glimpse of her beautiful voice. Go talk to this lady!
Pro Dealer and Shwag Coordinator: Lily Schroeder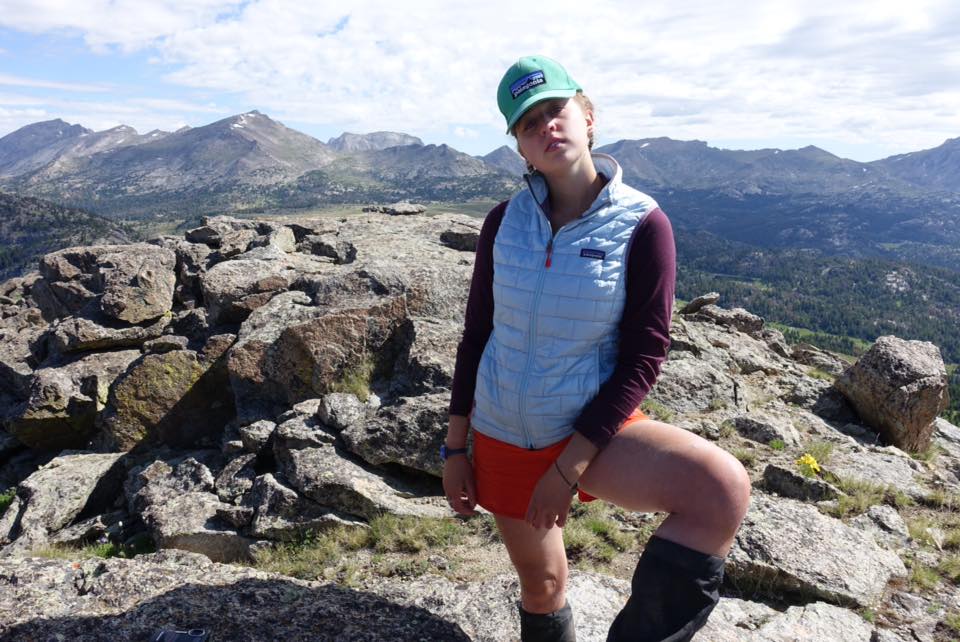 After too many years of grazing the plains of the great Midwest, Lily moved to Burlington to wander through greater and grander pastures.
Upon arrival Lily spent time as a model/swag professional for approximately 28 hours, and after a highly successful career she was quickly recruited by the OC to put her talents to work. You can often spot her living, breathing, eating and talking all things swag in her free time (aka all the time). In addition to her professional life here in Vermont, Lily enjoys throwing footballs over mountains, eating cheese, ghost riding the whip, making pottery, busking down on Bourbon st., and occasionally spending time outside
P.s Lily may or may not like laughing so joke with her at your own risk...
Alumni Coordinator: Beatrix Berry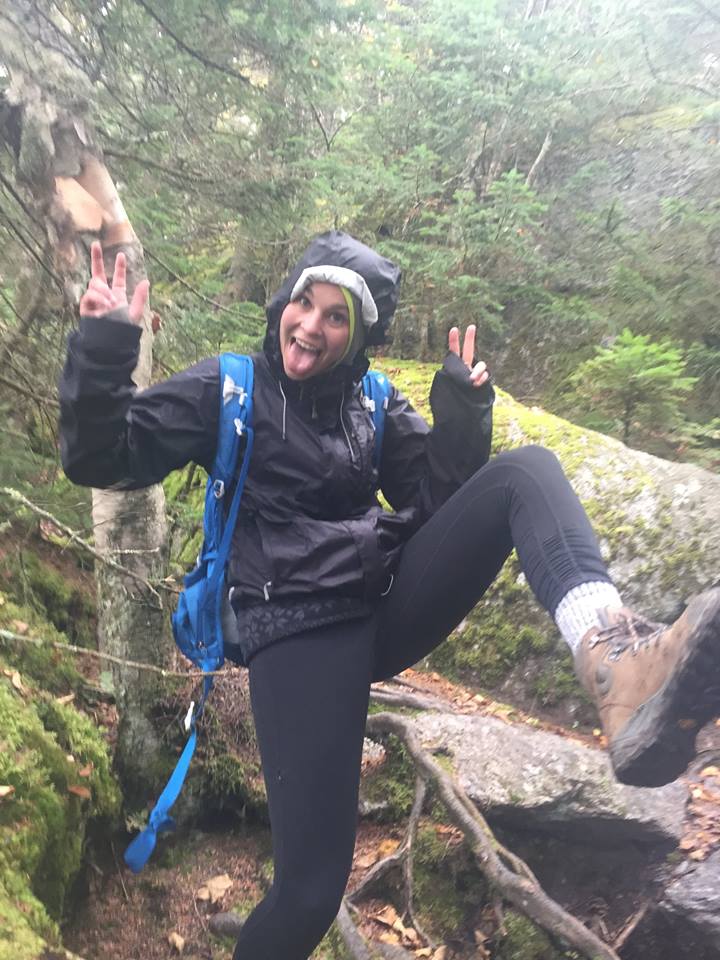 Unlike the Grinch (in many ways), our dear Beatrix Berry was born with a heart three sizes too big! What does she do with all that extra compassion and luv? For one, she serves the Outing Club as our devoted alumni coordinator! Beatrix works hard at rebuilding connections with old OC members and undertaking awesome projects for the club!
She hails from the far away land of California, where it is rumored all the sunshine and warmth in her smile comes from, but for now, she's a Vermonter! You can find Beatrix on mountaintops, running around Burlington, or running the world someday soon!
Trail Maintenance Coordinator: Sam Kilburn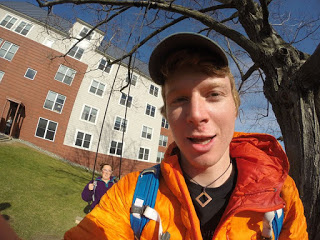 Sam was born in a hauntingly soon dystopian future in 2117. He was orphaned at a young age when his parents were killed in a sudden mudslide while walking through future Times Square. He was raised in an orphanage run by evil sentient coffee machines, plotting to take over the world one macchiato at a time.
At age 12 he vowed to forever don suspenders and Dickies and fight this 'Erosion' responsible for taking the ones he loved. Sam very quickly built a time machine, science is easier in the future, and brought himself to quaint New England to start his heroic destruction of this force of nature. Sam has devoted his time in our time to hiding in the woods, brutishly cutting down trees and throwing rocks around in search of Erosion so he can beat the crap out of it. Little does he know, his sustainable trail work has been killing erosion all along. He also likes knitting and long walks on the beach and teaching others why the outside is the right side.
Some call him a master of trails, others a trail master. Sam calls himself Grandpa because time travel is weird. You might be wondering how he can be his own grandfather because how did he originally travel back in time if he had not been born yet. Well you're reading a UVMOC cabinet bio right now. I'm proud of you and your attention to the little things.
Last modified September 07 2017 02:37 PM