COMMUNITY PARTNERS
Sponsors
Please take a moment to support our sponsors. We appreciate their help!




Advocacy and Stewardship
The Catamount Trail
http://www.catamounttrail.org/
The Green Mountain Club
http://www.greenmountainclub.org/
The Green Mountain Club maintains the Long Trail in cooperation with the Vermont Department of Forests, Parks and Recreation, U.S. Forest Service, National Park Service, Appalachian Trail Conference, and private landowners.
The Appalachian Mountain Club
https://www.outdoors.org/
Founded in 1876, the Appalachian Mountain Club is America's oldest conservation and recreation organization. We promote the protection, enjoyment, and wise use of the mountains, rivers, and trails of the Appalachian region. We fulfill our mission through the three interconnecting pillars of the AMC: conservation, education, and recreation.
The Vermont Youth Conservation Corps
http://www.vycc.org/
The Howard Center
http://www.howardcenter.org/
The Northern Forest Canoe Club
http://www.northernforestcanoetrail.org/
Rockpoint School
http://www.rockpoint.org/
Spectrum
http://www.spectrumvt.org/
Solo Schools
http://www.soloschools.com/
Local Retailers
Appalachian Outdoors
http://www.appoutdoors.com
We carry North Face sleeping bags and tents, Mountain Hardwear jackets and equipment, and Patagonia clothing as well as packs from Osprey, Gregory, North Face, Mountainsmith, and Lowe Alpine. Inside our pages you'll find other great outdoor gear including backpacks, hiking boots, MSR stoves, Chaco sandals, Rossignol skis, and Black Diamond climbing equipment. If you have any questions, please e-mail us at sales@appoutdoors.com for more information or call us toll free at 1-800-690-5220 for personal customer attention.
Eastern Mountain Sports
http://www.ems.com/
At Eastern Mountain Sports, our goal is to help you experience what we call MNTN life. No matter what your favorite outdoor activity is, we have the gear, apparel, and advice you can depend on all 100% guaranteed to perform for you. In addition to top national brands, we're especially proud to offer our own Eastern Mountain Sports brand of apparel, outerwear, and outdoor gear. Designed to perform in the unforgiving, ever-changing weather of New England, if it works for us here, it will work for you ANYWHERE.
Mammut
http://www.mammut.ch/
Outdoor Gear Exchange
http://gearx.com/
Our mission is to sell great gear at great prices. We believe everyone should be able to get out and have fun! Smart buying and 16 years in the outdoor industry allows us to offer the best deals possible on a fabulous selection of gear for Camping, Hiking & Backpacking, Rock Climbing, Ice Climbing & Mountaineering, Telemark Skiing, Alpine Touring (AT Skiing) & Nordic Skiing, Kayaking, Adventure Travel & Yoga. We also have a fantastic selection of footwear and apparel from casual to technical. If you find yourself in town make sure to stop by for a visit.
The Ski Rack
http://www.skirack.com/
Skirack first opened its doors in 1969 just a few blocks from its present location at the corner of Main and Pine streets in downtown Burlington, Vermont. Over the years, we have undergone many changes and all with one goal in mind - to provide the finest outdoor goods and services.
For a few years, we operated two stores on lower Main street. Skirack was our home for all things self propelled - bikes, cross country skis, snowshoes, inline skates, running shoes, kayaks, and the clothing and accessories for it all. The Downhill Edge housed our gravity division - downhill skis and snowboards. Now its all under one roof.
We are here to help you enjoy the sports we enjoy. If there is anything we can do to help, please feel free to contact us.
Umiak Outdoor Outfitters
http://umiak.com/
Umiak is Vermont's leading paddle sports shop. A full service outfitter offering retail sales, new boat demos, rentalcanoes, kayaks and stand up paddle boards, paddling and safety instruction, river trips, lakeside rentals, kids paddling programs and more. Our ACA certified staff is comprised of some of New England's most well known and respected paddlers who love any opportunity to share their knowledge and skills with others.
Canoe Imports
http://www.canoeimports.com/

Stunning panoramas await you at our North Beach Outpost! The vistas from our beautiful, sandy beach are dominated by pine-covered islands and the towering Adirondack Mountains.
Paddle north along the shoreline and find yourself at the base of Lone Rock, a point where dramatic cliffs rise out of the crystal, clear water, or paddle south and explore the Burlington Waterfront.
Rent a canoe, stand up paddleboard, or a recreational, touring or tandem kayak, by the hour, 1/2 day or full day at North Beach. Experience lake Champlain in a whole new way with Burlington stand up paddle boarding. Boats are available on a first come, first served basis.
Guide Services
Alpine Guides International
http://alpineguidesinternational.com/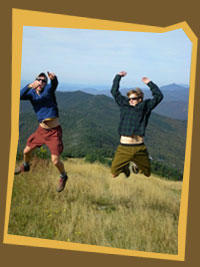 The National Outdoor Leadership School
http://www.nols.edu/
Outward Bound
http://www.outwardbound.org/
Petra Cliffs
http://www.petracliffs.com/
Adventure Spirit Rock & Ice Guides
http://www.adventurespiritguides.com
Sun Valley Trekking
http://www.svtrek.com/
U.S. Sherpa International
http://www.ussherpa.com/
Last modified February 08 2016 12:34 PM