THE CABIN
History: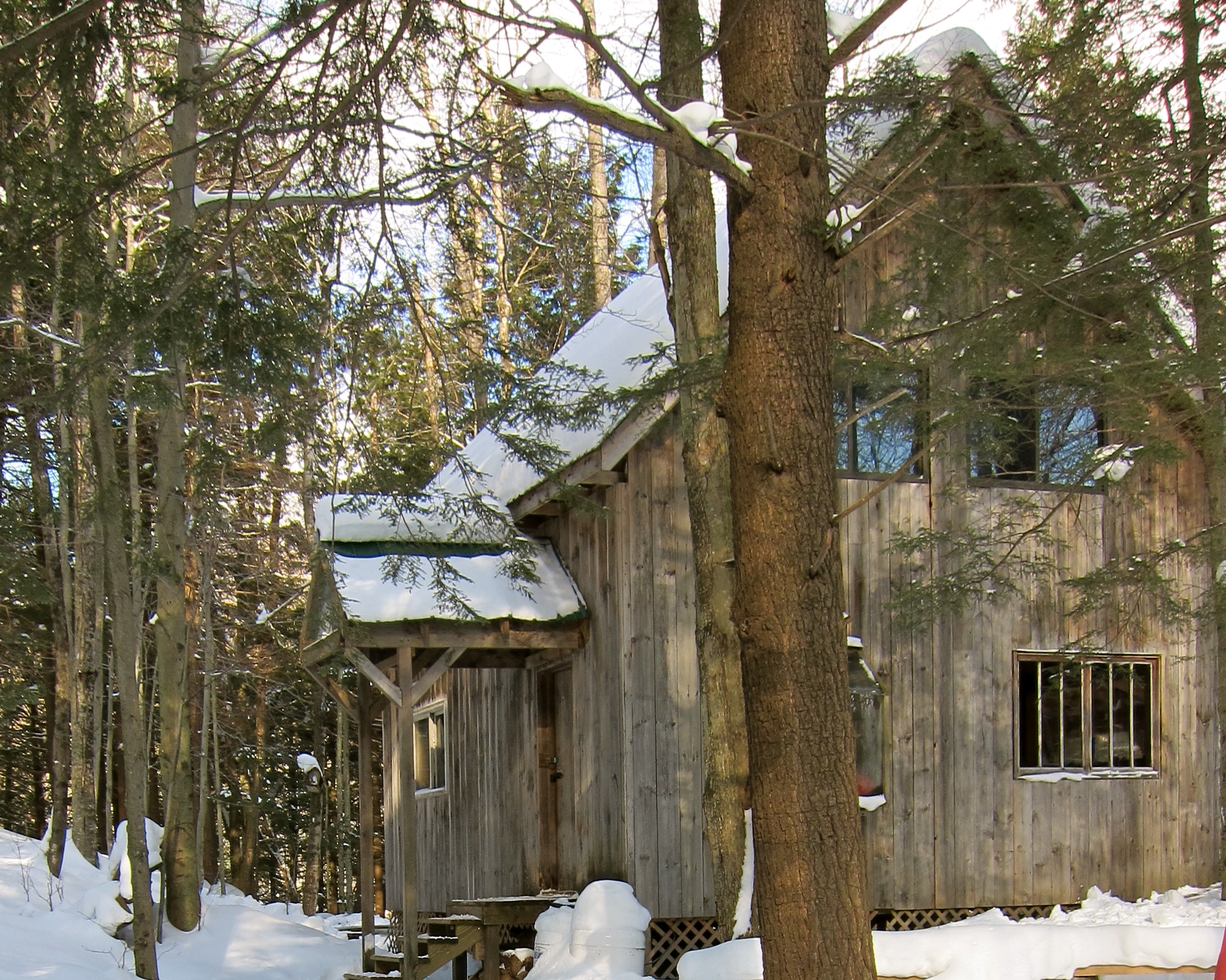 The UVM Outing Club Cabin is located on the Bolton Valley Ski area access road in Bolton, Vermont. The "OC Cabin" serves as an Outing Club trip overnight facility and leadership-program-training-center during the academic year. This rustic, traditionally constructed post and beam cabin was erected in the spirit of student wilderness leadership and community engagement.
Perched high above Joiner Brook, the cabin was designed and constructed locally by Liberty Head Post and Beam of Huntington, VT in 1986. It is in immediate proximity to great recreational opportunities: downhill & nordic skiing at Bolton Valley, rock & ice climbing in Bolton, canoeing and sea kayaking on Waterbury Reservoir and whitewater kayaking on the Winooski River, and numerous points of access to Camel's Hump across the valley. With the help of Outing Club leaders and UVM student volunteers, the OC cabin remains an incredible retreat resource for the UVM community.
Rental Details:
The OC Cabin is available for rental to UVM student, staff and faculty groups during available weekends throughout the academic year and during the summer. Rentals are available for official UVM group use only and not for private purposes (ie. no friend or family rentals). Student groups must have a faculty or staff sponsor.
All cabin rental requests should be forwarded to cabinmanager@uvm.edu as well as Asst. Director of Student Life for Outdoor Programs, John Abbott. Feel free to contact him by email at jdabbott@uvm.edu or by phone at 656-2060. Please include the following in your inquiry: your name, the name of your group or organization, the desired date of rental, the number of people in your group and contact information.
Deposit & Payment:
Cabin rentals are $200 per night for the first 10 participants. There will be an extra $15 charge for each person over the 10 person limit. The cabin comfortably fits 15 people but has the capacity for 20. The limiting factor is not sleeping space, it is cooking space so please plan accordingly.
Upon confirmation of availability, renter groups are required to complete a Liability Release Form and send it to John Abbott at jdabbott@uvm.edu. Any questions regarding the deposit or cabin rentals in general can be directed to him.
Arrival & Departure:
If new to renting the OC cabin, we will arrange to have one of the OC cabin managers meet with your group to get you settled upon arrival. They will you're your group through details of cabin start up, use, clean-up and departure.
Last modified June 29 2017 07:17 PM