UVM News You Should Know
Follow these links for important information from offices around campus.
Adjustments to the University Benefits Calendar

The plan year for all benefits coverage (medical, dental, life, etc.) is being adjusted to align with the calendar year. This realignment results in several positive outcomes. Continue reading...
New Email and Calendar Vendor Demonstrations

UVM has begun the process of selecting a new email and calendar solution for the campus that we will deploy later this year. The vendors will be on campus to demonstrate their products and allow the UVM community to see the options for the future of email and calendar, ask questions, and provide feedback to the process. Continue reading...
Global Gateway Program Ribbon Cutting Ceremony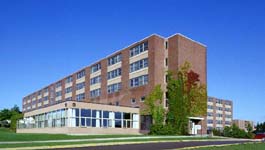 The Ribbon Cutting Ceremony will take place on Monday, April 28 at 2:00 pm at the entrance of the Marsh-Austin-Tupper (MAT) Residence Hall. Refreshments will be served following the ceremony. Continue reading...
UVM Catamount Educational Farm CSA Shares Available Now

The Catamount Educational Farm, a recently launched farming endeavor at the University, is selling shares for its 2014 Community Supported Agriculture program. Continue reading...
The 2014 Macmillan Symposium, Prediction - The Next Big Thing

The University of Vermont's 2014 Macmillan Symposium, "Prediction—The Next Big Thing," sponsored by UVM's Complex Systems Center, will be held on Monday, April 28, from 1:00 p.m. to 4:00 p.m. in the Davis Center's Grand Maple Ballroom. Continue reading...
UVM Department of Theatre Presents the 2014 Spring Festival of Plays

The creative talents of the Department of Theatre's Class of 2014 are showcased with the annual presentation of the Spring Festival of Plays, running Saturday and Sunday, April 26 & 27. Continue reading...
Tobacco-Free Town Hall Meeting on April 23

All students, faculty and staff are invited to join the Tobacco-Free UVM town hall meeting on Wednesday, April 23 from 4:00 to 5:00 pm in Carpenter Auditorium (Given E131). Continue reading...
Share Your Dining Vendor Selection Feedback

If you would like to provide the selection Committee with your thoughts regarding current services and recommendations for future services you may complete a short survey about your experiences and preferences for dining services at The University of Vermont. Continue reading...
UVM Earth Week 2014

Earth Week features over 20 events, including bike-powdered localvore milkshakes, film screenings and an activism fair. Check out the full list of events on Bored and Facebook. Continue reading...
National Walk @ Lunch Day on April 30

Join tens of thousands of walkers nationwide for the 8th annual National Walk @ Lunch Day on Wednesday, April 30. Continue reading...
"Heartbleed" - What Do I Need to Know?

Enterprise Technology Services suggests the following precautions to take against Heartbleed, adapted from the Chronicle of Higher Education and the SANS Internet Storm Center. Continue reading...