UVM News You Should Know
Follow these links for important information from offices around campus.
Global Gateway Program Ribbon Cutting Ceremony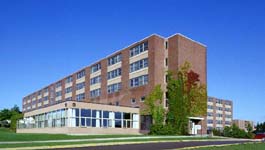 The Ribbon Cutting Ceremony will take place on Monday, April 28 at 2:00 pm at the entrance of the Marsh-Austin-Tupper (MAT) Residence Hall. Refreshments will be served following the ceremony. Continue reading...
UVM Catamount Educational Farm CSA Shares Available Now

The Catamount Educational Farm, a recently launched farming endeavor at the University, is selling shares for its 2014 Community Supported Agriculture program. Continue reading...
UVM Student Research Conference This Wednesday

The UVM Student Research Conference is a daylong event highlighting the quality and breadth of undergraduate, graduate, and medical student research being conducted at the University of Vermont. Continue reading...
Tobacco-Free Town Hall Meeting on April 23

All students, faculty and staff are invited to join the Tobacco-Free UVM town hall meeting on Wednesday, April 23 from 4:00 to 5:00 pm in Carpenter Auditorium (Given E131). Continue reading...
"Heartbleed" - What Do I Need to Know?

Enterprise Technology Services suggests the following precautions to take against Heartbleed, adapted from the Chronicle of Higher Education and the SANS Internet Storm Center. Continue reading...
Free Hearing Screenings on April 16

The Eleanor M. Luse Center for Communication & The UVM Speech and Hearing Club are sponsoring Free Hearing Screenings on April 16. Call to make an appointment. Continue reading...