Noyce Summer Scholars Program Summer 2015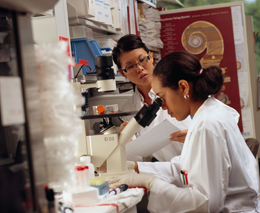 How to Apply
Complete the on-line application form
Submit personal statement (a 500-word or fewer essay on your research interests, any prior research experience, and career goals) and transcript as a pdf attachment to noyce@uvm.edu.
Have two letters of recommendation, one of which is from a science professor and is submitted on your behalf by e-mail to noyce@uvm.edu.
Hardcopy applications can be submitted to:
Noyce Summer Scholars Program
University of Vermont
College of Education and Social Services
Regina Toolin
85 South Prospect Street
411 Waterman Building
Burlington, VT 05405-0160
Deadline: April 1, 2015
A New Generation of Teachers
Description
he Noyce Undergraduate Summer Science Research Program is for first and second year students enrolled full-time in a science degree program. Its goal is to couple 7-12 science education and outreach with educators engaged in scientific research. Awardees will receive a stipend of $4,100 to participate in a 10-week summer research institute with researchers in the field of natural and physical sciences.
Background
The National Science Foundation has recently awarded a grant to UVM to help recruit and educate the next generation of science teachers. The grant is primarily a vehicle to award scholarships for students majoring in science to become certified teachers and for science and technology professionals to return to school to change careers to teaching. As part of the award there is a summer research institute, the purpose of which is to help students hone their interest in science while exploring the possibility of science teaching as a career path.
Key information
Eligibility: Students with a declared science major completing their first or second year. Individuals with disabilities or students from groups underrepresented in science or teaching are strongly encouraged to apply.

Stipend: $4,100 for 10 weeks
Application deadline: April 1, 2015
Program dates: June 1 – August 13 (10 weeks with exact start/end dates flexible with research advisor)
Questions?
Contact Dr. Rory Waterman Rory.Waterman@uvm.edu. with any questions about the program or applying.
Last modified March 20 2015 01:18 PM