NBH News
Fourth Annual Vermont Regional Brain Bee held at UVM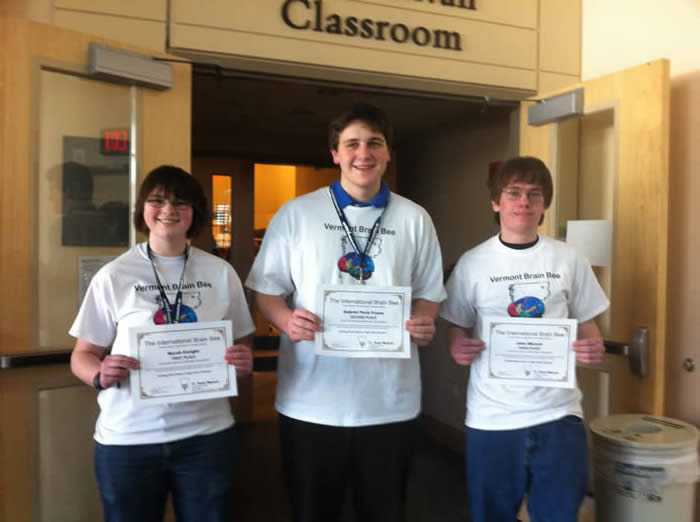 Thirty high school students from eight Vermont high schools participated in the fourth annual Vermont Brain Bee on Saturday, February 9, 2013 at the University of Vermont College of Medicine. Nora Enright, a student from Otter Valley Union High School was the winner and will go on to compete in the National Brain Bee in Baltimore, Md., March 2 to 4, 2013.   Alexandra Potter, Asst. Professor of Psychology and Psychiatry delivered the keynote address, "Adolescents, Impulsivity and Brain Function". The Vermont Brain Bee was co-presented by the Vermont Chapter of the Society for Neuroscience and the Neuroscience, Behavior and Health Initiative at UVM.  Learn more about the 2013 Vermont Brain Bee.
 WCAX-TV's February 9th evening news included a piece about this year's Brain Bee: http://www.wcax.com/story/21092788/putting-your-brain-to-the-test. Additionally, their program "The :30" featured a live interview with guests Lisa Bernardin, VT Brain Bee coordinator, and Evan Trus, a Champlain Valley Union High School junior and two-time VT Brain Bee participant. The segment aired Friday, February 1st on WCAX.
---
Pilot Project Funding Opportunities
The COBRE in Neuroscience Pilot Grants (deadline Feb 22), which are for junior and mid-level investigators and must be related to stroke and neurovascular interactions or neural regulation of autonomic nervous system (development, function, or disorders). 
For more information about each program's eligibility, amount and duration, criteria for selection and award conditions please visit the links above. 
---
NBH Co-Sponsors Annual Neuroscience, Behavior and Health Research Forum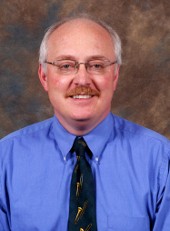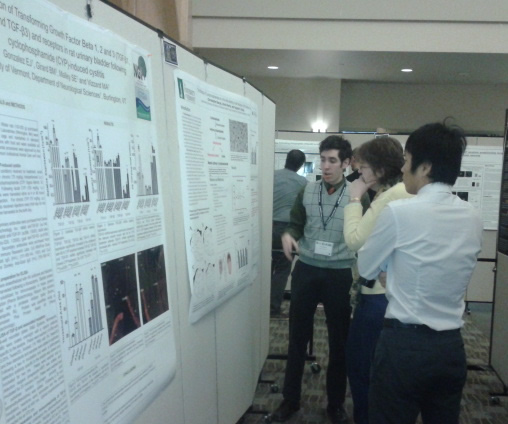 The Third Annual Neuroscience, Behavior and Health Research Forum was held on Friday, January 18, 2013 and Saturday, January 19, 2013 at UVM's Davis Center.  Over 180 faculty, staff, students and community members from the University of Vermont, nearby colleges and universities, local businesses and organizations and high schools participated.  The event kicked-off Friday afternoon with a keynote presentation by Dr. James Herman, Professor of Psychiatry and Behavioral Neuroscience and Director of the Laboratory of Stress Neurobiology at the University of Cincinnati.  Dr. Herman's talk was titled, "Rethinking Stress Biology".  Poster sessions and platform talks took place all day Saturday.  To view the abstracts for all posters and talks please click here. The forum was sponsored by UVM's Neuroscience Graduate Program, the Vermont Chapter of the Society for Neuroscience, the Center of Biomedical Research Excellence (COBRE) in Neuroscience and the Neuroscience, Behavior and Health (NBH) Initiative. 
---
NBH Co-Sponsors Burack Lecture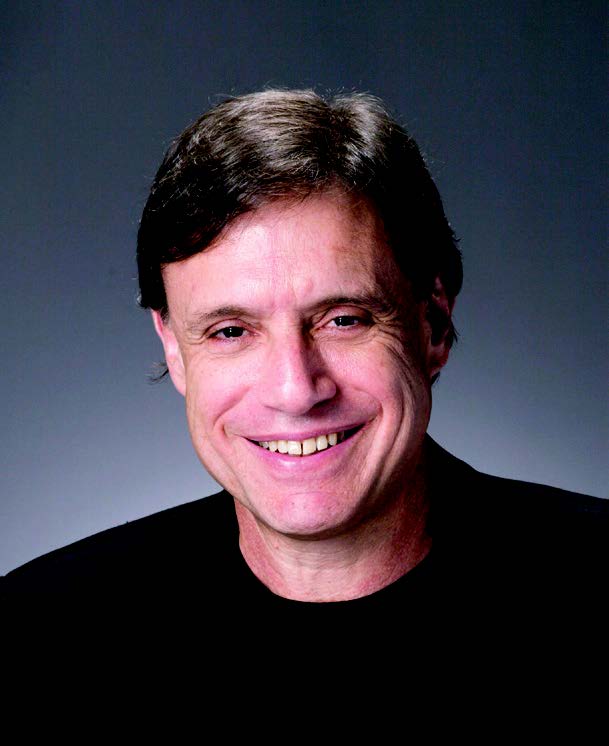 On November 8, 2012 Dr. Gene Brody presented the lecture,"Gene-Environment Interplay Research From the Center For Contextual Genetics", as part of the Burack Distinguished Lecture Series.
Dr. Brody is a Regents Professor and Director of the Center for Contextual Genetics at The University of Georgia. He is an internationally recognized expert on the risk and protective mechanisms that forecast drug use, sexual risk, and other problem behaviors among rural African American youth.
For information about upcoming NBH events please click here.
Last modified February 20 2013 11:24 AM