Welcome to the UVM Neuroscience, Behavior and Health Initiative
Your behavior has significant impact on your own health, whether it is drinking soda, exercising, smoking cigarettes, becoming a vegan, or eating fatty foods.  In fact, the incidence of type II diabetes, cardiovascular disease, and many types of cancer would be greatly reduced if we could promote healthy behaviors.  But it's not as simple as telling everyone, "stop doing bad stuff to yourself."  That's because our genes, the environment, the experiences that shape us as we mature from children to adults, and the immediate condition of our mind shape our behaviors.
The Neuroscience, Behavior, and Health Initiative seeks to improve human health through behavior change by promoting interdisciplinary research and education at UVM.  This research effort spans the spectrum from genes and molecules to complex behaviors and the translation of this research goes from bench to bedside to community and back again.  By bringing investigators and educators together across the university, we are making UVM an exciting place for transdisciplinary research, training, and education.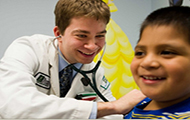 EDUCATION
NBH is proud to partner with the growing, nationally recognized doctoral training programs in Biology, Cellular, Molecular and Biomedical Sciences, Clinical and Translational Science, Psychology and Neuroscience, as well as the Neuroscience Undergraduate Major.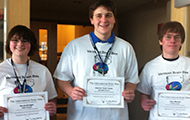 OUTREACH
NBH fosters public outreach by supporting a variety of events and programs that engage the community. These efforts include the Vermont Regional Brain Bee, Brain Awareness Week and the Macmillan Symposium to name a few. Read more about the 4th Annual Vermont Regional Brain Bee.
Last modified May 07 2013 11:16 AM