SUMMER NEUROSCIENCE UNDERGRADUATE RESEARCH FELLOWSHIPS
Exciting opportunity to join state-of-the-art laboratories and discover the world of neuroscience research!
The Application deadline for the 2017 SNURF program closed on January 3, 2017.
No late submissions will be accepted.
Please check back next year for information on SNURF 2018!
If you have any questions about the summer fellowship program, please contact the Coordinator, Bridget Timms.

APPLY TO BE A PART OF THE 2017 SNURF PROGRAM!

We are offering two fellowship programs (sponsored by either NINDS or NSF) that run from May 30 – August 4 and offer a substantial stipend, as well as on-campus housing and a supplement for lab supplies.
Participate in investigations of how the nervous system develops, functions and repairs itself after injury.
Get hands-on training in molecular, cellular, anatomical, physiological approaches.
Gain valuable experience before you enter graduate or medical school.
The program supported by NSF is focused on training you to investigate the basic science of neural function and behavior and provides a stipend of $5000. All faculty members participating in our Neuroscience Graduate Program are eligible to serve as your mentors.  This program supports up to eight fellows per year and is for undergraduates planning to go to graduate school.
The program supported by NINDS is focused on training you to investigate the neuroscience of neurological disorders and stroke and provides a stipend of $4000.  You will be trained by a team of mentors that includes both basic scientists and clinicians.   This program is for undergraduates planning to go to medical school, a medical scientist (MD, PhD) program, or a biomedical research graduate program.
You cannot apply to both programs.  Please decide which program will benefit you most.  Do not consider the difference in stipend level (that difference simply reflects a difference in guidelines between NSF and NINDS). You need to consider which program is more appropriate for your future career.
The Program
As a fellow you will:
Join a lab (projects listed below) for ten weeks to work on a research project.
Attend a series of lectures providing an overview of modern neuroscience and the research
conducted at UVM.
Meet regularly as a group to discuss your projects and relevant scientific articles.
Present your work in a small and informal symposium during the last week of the program
and write a short summary paper of your studies.
Why come to UVM for your summer research experience in Neuroscience?
Neuroscience research has long been a strength at the University of Vermont. In addition, our faculty members are as committed to being mentors as they are to practicing outstanding science. We work together with the faculty to match you to a lab based on your research interests. However, rather than simply scattering you to labs, we also organize group activities in order to encourage you and your fellow summer research students to get to know each other. You will gain confidence in research skills, scientific thinking, and neuroscience concepts. You will enrich the diversity that we embrace and the community that we culture as you grow personally and professionally in curiosity and independence. You will learn about careers in Neuroscience and the impact you can have on people's lives. The proximity of this intimate, interactive campus to outdoor activities and beautiful surroundings supports a well-rounded lifestyle. Participants often make lasting friendships and connections that carry on as they pursue their education and career.
Participating Laboratories
The Neuroscience Graduate Program at UVM has over 50 faculty who will serve as mentors. There is a wide range of exciting projects for the students, including the investigation into the function of nerve cell specific genes, the development and plasticity of neural circuits, the physiological function of select nerve cells, and studies of animal and human behavior. SNURF students have access to a rich array of individual mentor's facilities as well as many interdepartmental core facilities such an imaging core with multiple advanced microscopes, and a molecular core dedicated to the quantitative analysis of DNA, RNA and proteins.
Participating Mentor-teams, NINDS sponsored program:
Project 1: Mentors: Rod C. Scott, MD, PhD and Peter Bingham, MD:  The Relationship between epilepsy and cognitive impairment
Project 2: Gregory L. Holmes, MD, Professor and Chair of Neurological Sciences and Amanda Hernan, PhD:  The relationship between autism and epilepsy.
Project 3: Mentors: Pierre-Pascal Lenck-Santini, PhD and Keith Nagle, MD:  Sodium channel mutations and cognitive impairment.
Project 4: Mentors: Gary Mawe, PhD:  Translational studies of how multiple sclerosis affect GI function.
Project 5: Mentors: George Wellman, PhD:  Impact of subarachnoid hemorrhage strokes on neurovascular coupling and sensory-motor function.
Project 6: Mentors: Margaret A. Vizzard, PhD and Robert W. Hamill, MD:  Unlocking the Centripetal Pathobiology of Parkinson's Disease (PD).
Funded by: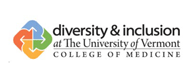 Last modified January 26 2017 01:00 PM