CALS Information Technology Office
1- Go to the FOOTPRINTS page (www.uvm.edu/cals/help)

2- Enter your UVM netID (example: rnjohnso) then click the LOGIN button: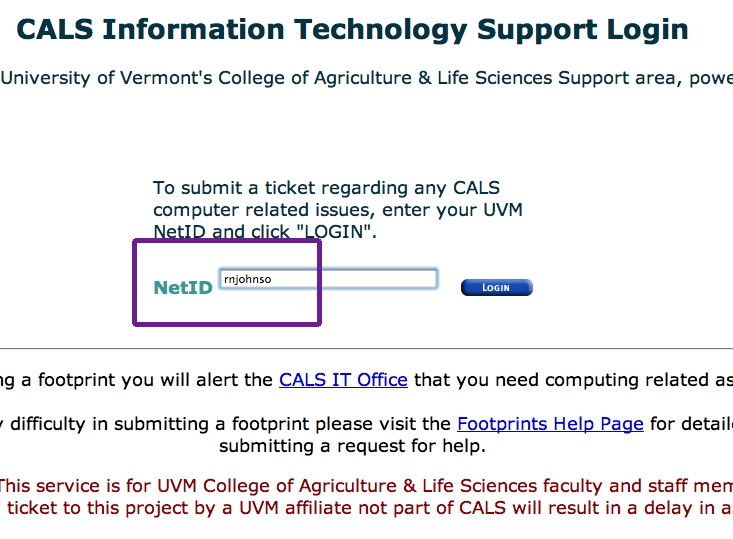 3- The Footprints Submit a New Request screen appears. Information about your name, office location, phone number, and title are filled in automatically by the UVM Directory. If any of the information is incorrect please scroll upward and update the information.





4- In the SUBMIT A NEW REQUEST screen there are several mandatory fields. All fields displayed in red with a * next to them are required. Please fill out these fields carefully and accurately. Enter the Brief Description field with no more than 4 or 5 words describing your request for help.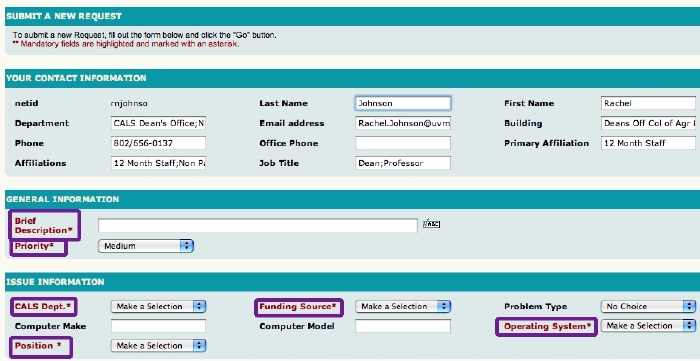 The DESCRIPTION box should be used for a more lengthy explanation to fully describe the issue. If you have any example documents or images to accompany your help request click on Attach Files and follow the instructions. When the required fields have been entered CLICK on the 'GO' button to submit your request.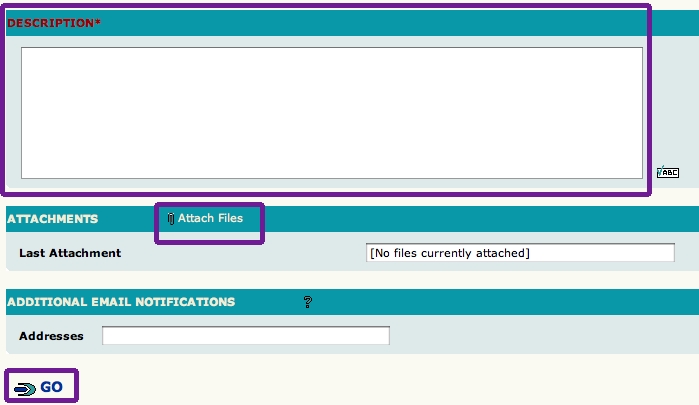 An electronic record of your request will be sent to your UVM email address.


CALS Faculty and Staff: Go To FOOTPRINTS
Last modified January 12 2007 10:54 AM