Church St. looking north from Bank St.
Postmarked: 1912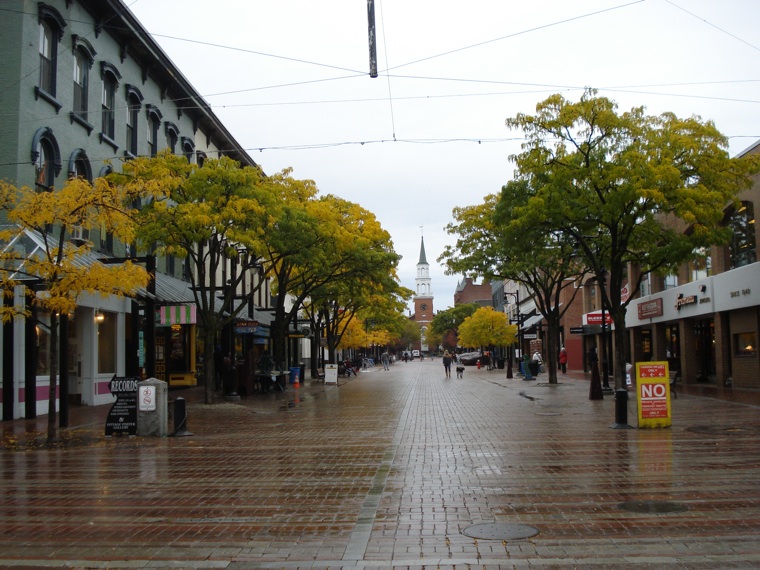 Church St. looking north from Bank St.
October 19, 2012, 7:50 a.m.
This postcard mailed on May 20, 1912 complains "why don't you write." On the front, the aggrieved friend or relative selected an image of Church Street looking north to the Unitarian Church. This image captures the effect of the Church in its location at the head of Church Street. Though much of the street view has changed since 1912, the presence of the Unitarian Church at the end of the view corridor has remained. Trees line the traffic-free walk and invite local residents and tourists alike to stroll by storefronts along the outdoor mall. Because of the early morning hour and inclement weather the recent photograph shows an empty street, however, local street venders and throngs of shoppers often abound in this space. As always, the Unitarian Church remains a beacon of this street, where historic buildings continue to meet the needs of the community for which they were built over a century ago.