The New Sherwood Hotel,
northwest corner of Church St. and Cherry St.
Postmarked: May 13, 1913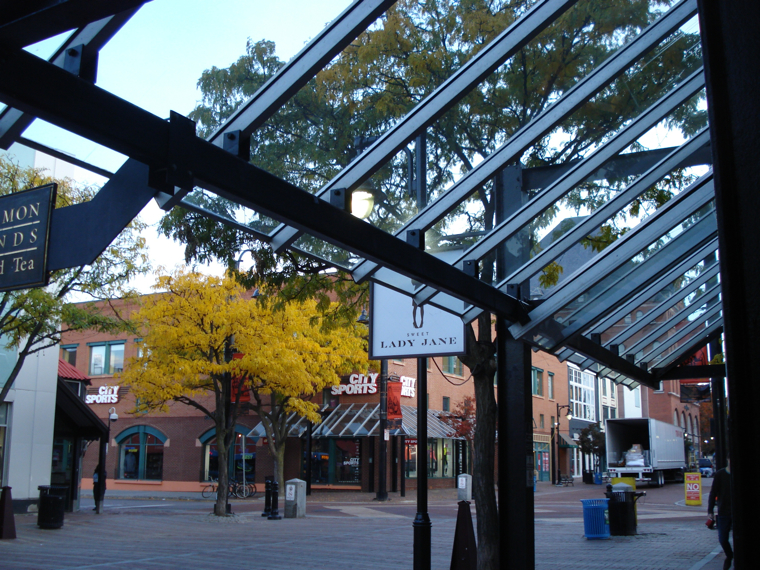 Northwest corner of Church St. and Cherry St.
October 19, 2012, 7:55 a.m.
One of the more noticeable changes in the two images above is the awning. This seemingly small decorative detail has changed the dialogue of transitional spaces on Church Street quite drastically over the years. Far less obtrusive than the Sherwood Hotel of the early 1900s, the current building is lost behind the awning and trees that have been introduced. Other buildings in the shot exemplify the changing trend. The building at the southwesterly corner of the intersection has removed its cloth awnings and forgone replacing them. Meanwhile, the cloth awning that appears in the right foreground of the two shots has been changed from a collapsible canvas covering to a permanent, glass-paned fixture.