Historic Burlington' Vermont
Champlain College was founded as the Burlington Collegiate Institute in downtown Burlington in 1878 by G.W. Thompson. In 1884, E. George Evan purchased the school and renamed it the Burlington Business College. The college relocated in 1905 to Bank Street and then again in 1910 to Main Street. In 1958 the college moved to the Hill section of Burlington and was renamed Champlain College. Starting in 1965 building that used to be residences of wealthy men and women of the Hill section have been purchased, renovated, and reused by the college. The Hill section maintains its "mansion" characteristics even with the college's many new buildings.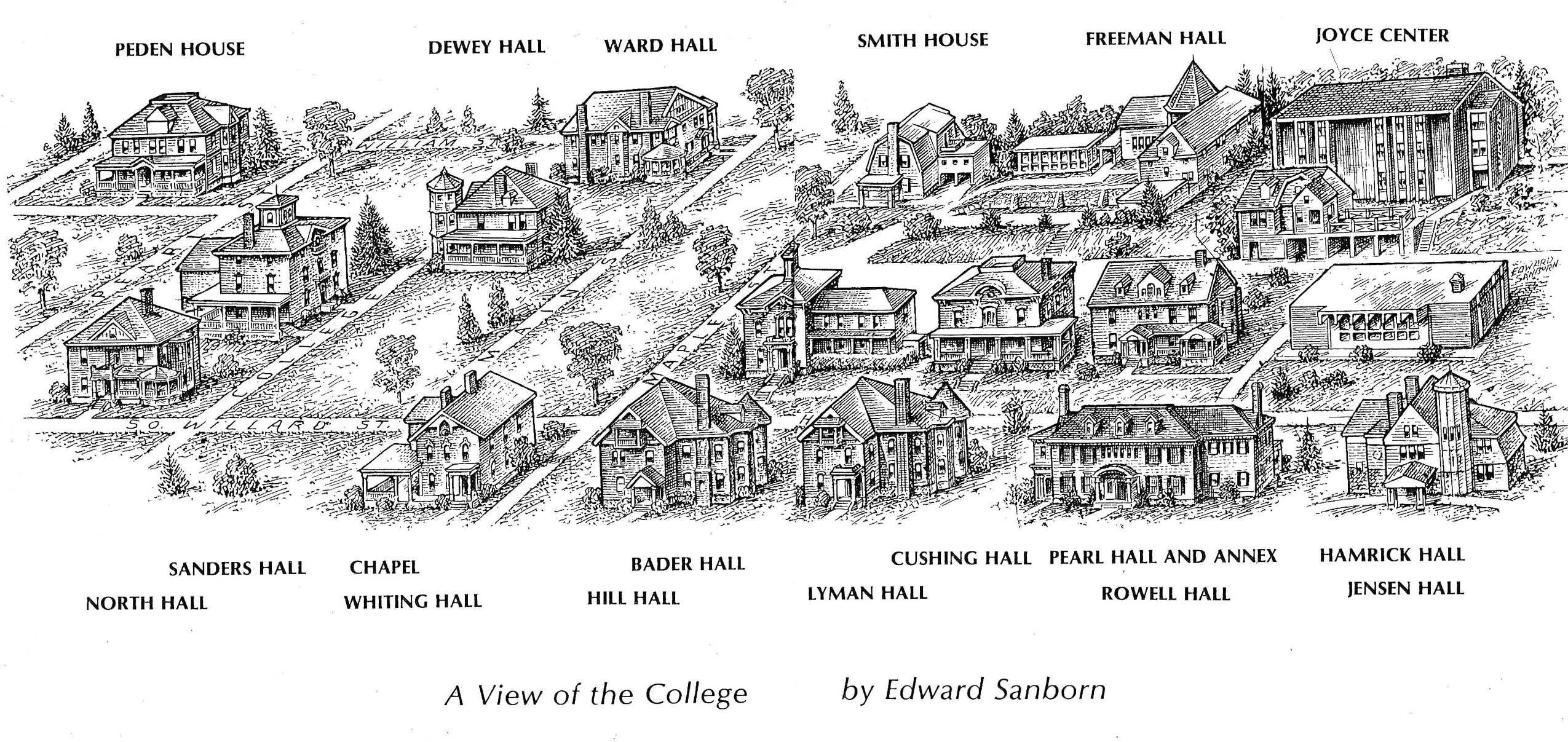 This map was taken from the first history ever written about the college, Champlain: The Invisible College, by Ralph Nading Hill Jr., which was published in 1974 (page 92). Hill describes the college as thus in his text;

"In the glow of a brilliant winter sunset as you approach Burlington, Vermont from the East through the inevitable neon strip, you will find yourself at the crest of a hill above the center fo town. The winter dusk is swift, but as you descend Main Street through the blacky etched skeletons of elms and maples, your eyes widen sharply at the overwhelming blue of Lake Champlain and beyond it the mass of the Adirondacks against an almost transparent sky. Should it be your purpose or whim to turn left from Main Street on to South Willard, a certain quiet reigns as yo travel through an aisle of Victorian mansions, some sparingly lighted, some seemingly deserted. But as you neat the next intersection hundreds of lights from turret to basement enliven both sides of the street, casting their patterns across the snow. Mementos of past splendor, and with a certain similarity in architecture, the towering mansions carry a whiff of success, money, and very much local society, just as they always did. You are on "The Hill," once home territory of the Barons of Burlington, but now the small but eclectic campus of Champlain College. Administration and classroom buildings are lighted for evening community classes, and other buildings of this "invisible" college-dormitories for men and women students- are bright with youth, laughter, and music." (1)

The map below is published on Champlain College's website, http://www.champlain.edu.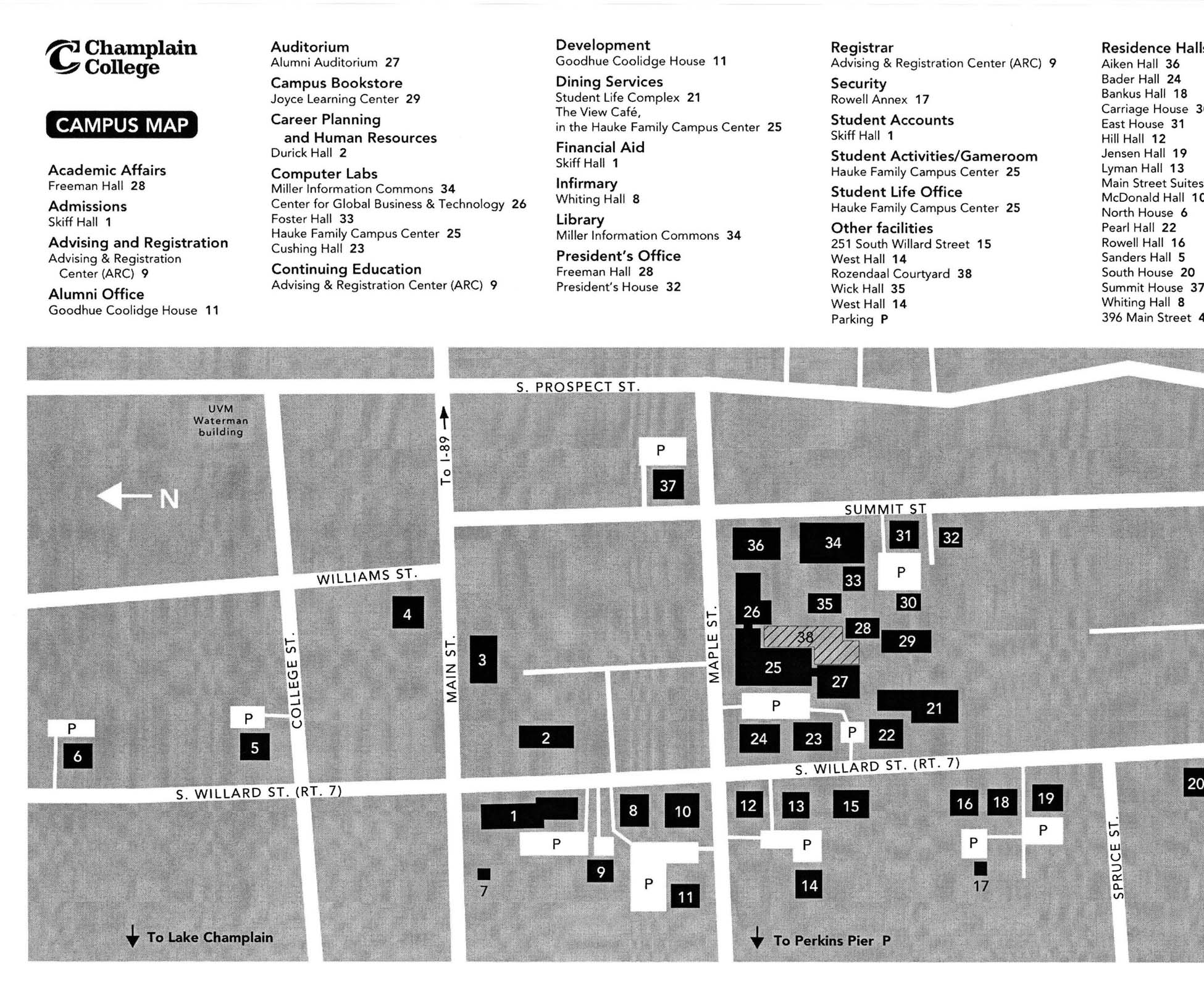 The buildings built between 1877-1890 on the present day Champlain College campus are:
83 Summit Street
83 Summit Street Carriage Barn
203 South Willard Street
227 South Willard Street
237 South Willard Street
251 ½ South Willard Street
258 South Willard Street
285 South Willard Street
301 South Willard Street
363 South Willard Street
(1)Champlain: The Invisible College, 11.
Last modified December 07 2004 12:44 AM