Historic Burlington' Vermont
349 South Willard Street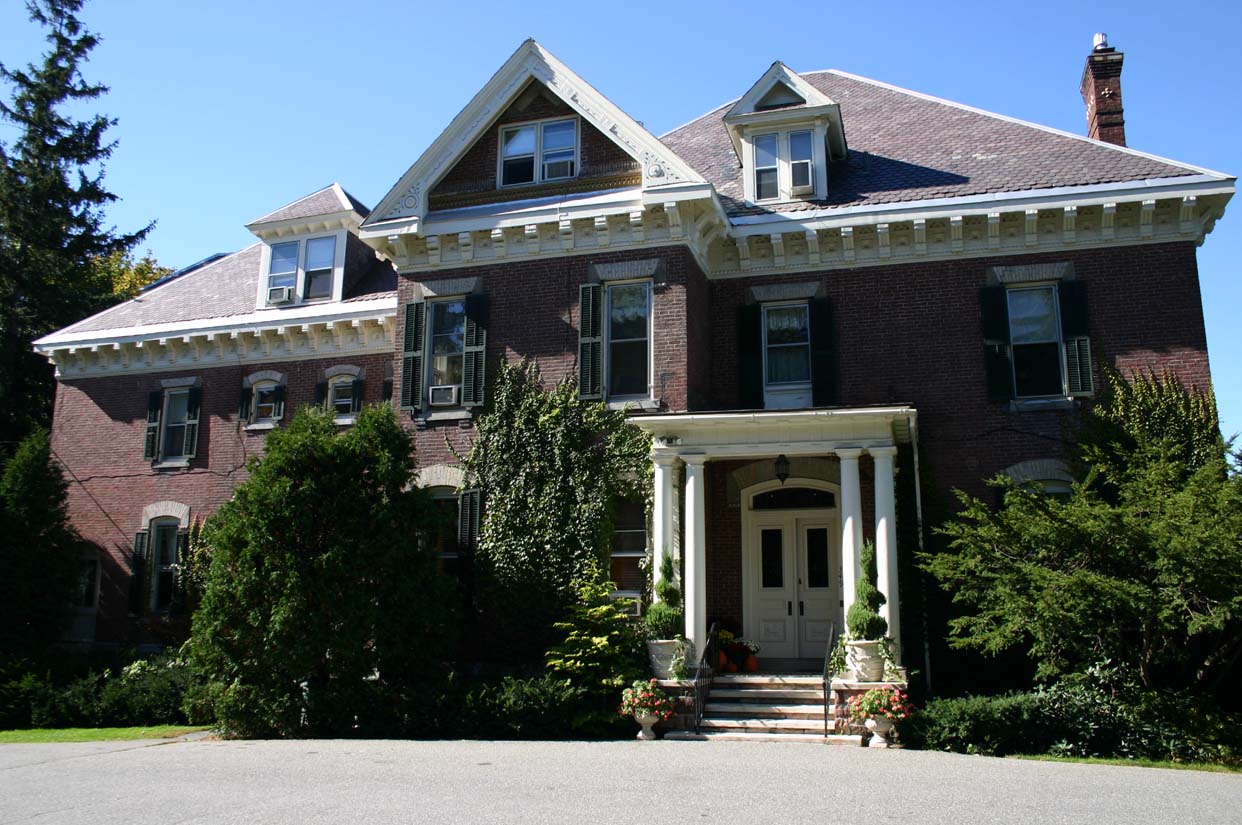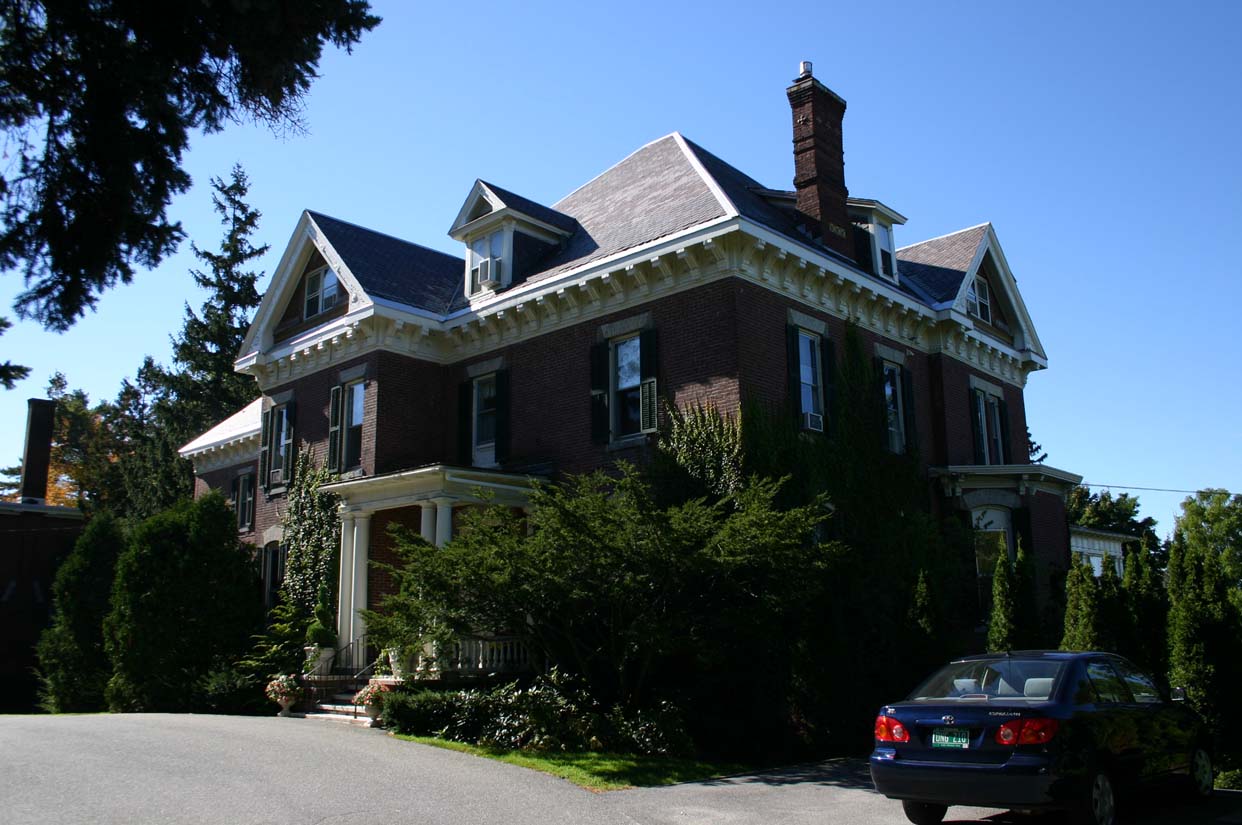 Built: 1883
Contributing structure to the South Willard Historic District
349 South Willard Street, located at the corner of South Willard and Spruce Streets, was built by A.B. Fisher for Charles Williamson Woodhouse. The building is a combination of a Colonial/Georgian Revival and Queen Anne styles of architecture. This structure is a very example of this transitional period in Vermont. The building is composed of a large squarish block with a very steeply pitched roof. The front entrance is cover with an average sized portico. The house is located on the corner of South Willard and Spruce Streets. The large U shaped driveway is tree covered and hides this spectacular building from the road. (1)
Historical image of 349 South Willard Street, published 1893. (2)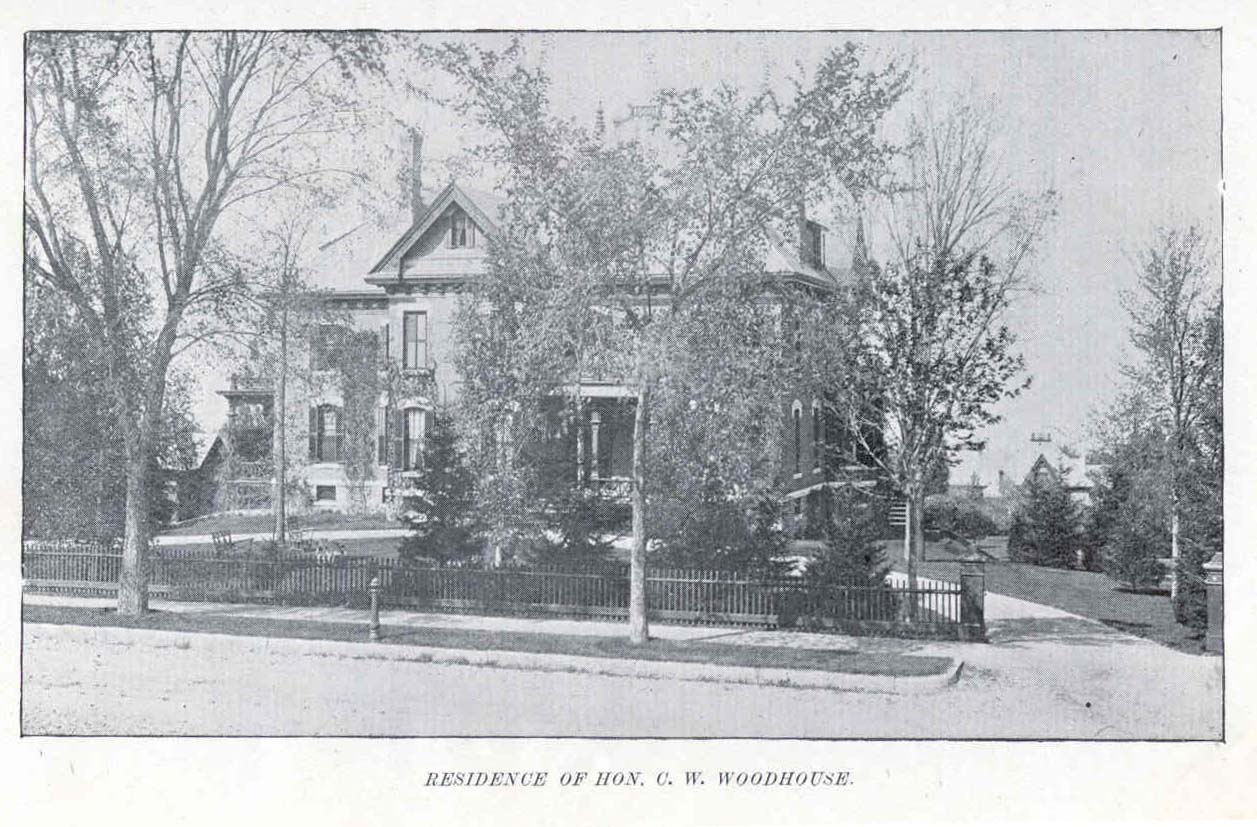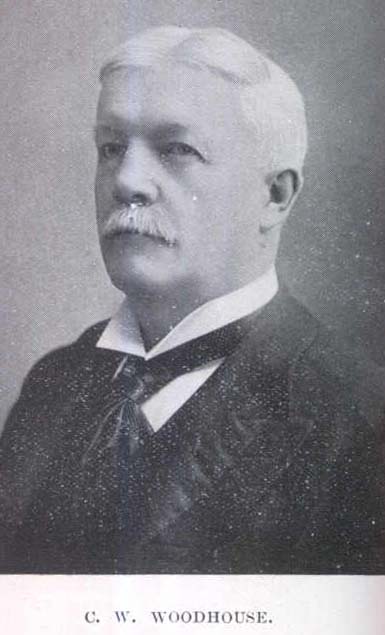 CW Woodhouse, published 1900. (3)
Charles Williamson Woodhouse was born in Brattleboro, Vermont on September 19, 1835. By 1854 Woodhouse had become a teller with Merchant's National Bank and had moved tot he Burlington branch. Upon moving to Burlington he married Emma Easton Day in April of 1857. They had one child, Lorenzo E. who eventually built a home next door and followed in his father's footstep and became the President of the Merchant's National Bank upon his father's death. In 1869 he received two promotions from teller to assistant cashier to cashier. By 1885 Woodhouse was made president of the bank. During his time at the bank Woodhouse held two other important positions. The first was a position at the Office of Treasurer of the City of Burlington from 1863 to 1869. He was also State Senator from 1880 to 1881. (4) The building today is called the Willard Inn and services tourists and parents of Champlain College students.
(1)HSSS
(2)Auld, 22.
(3)Round About Burlington.
(4)Men of Progress, 40.
Last modified December 07 2004 12:56 AM