Historic Burlington' Vermont
254 South Union Street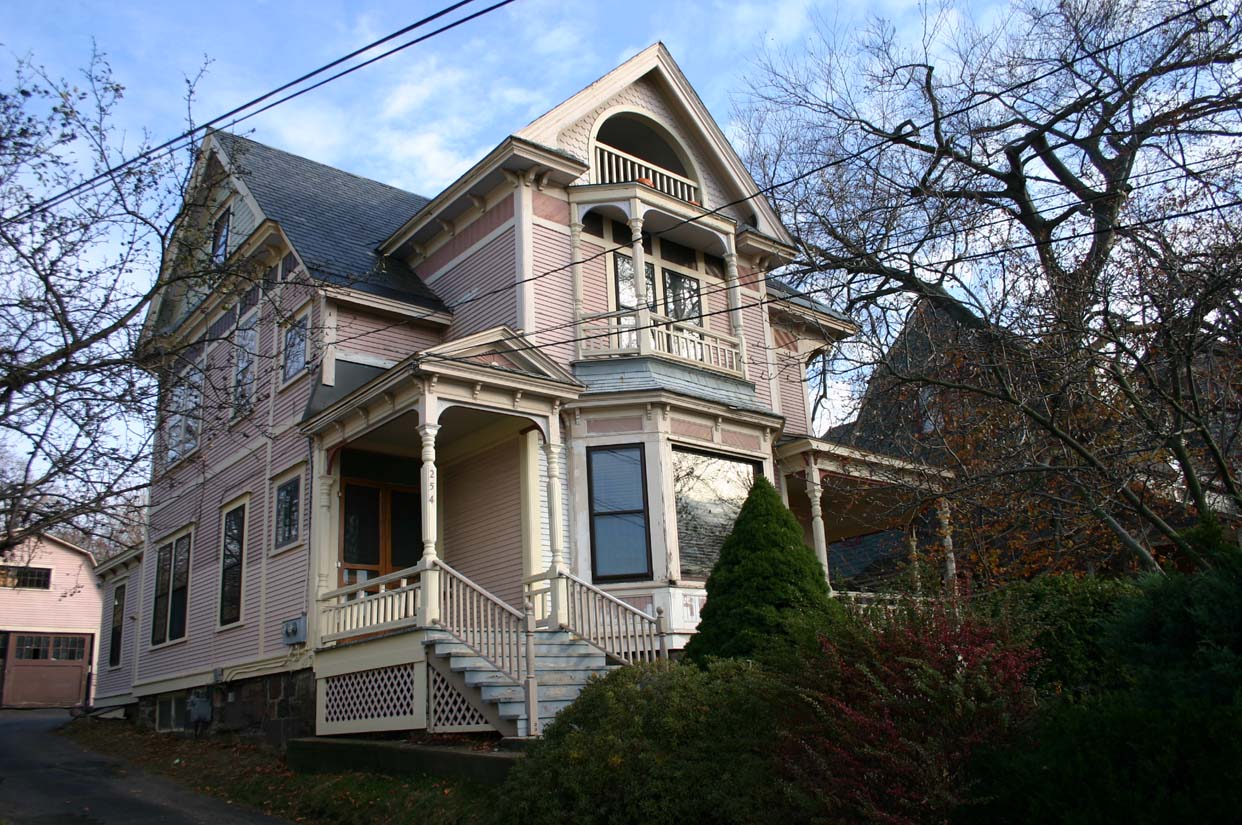 Built: 1887
Contributing structure in the South Union Historic District
254 South Union Street was built for William Greenleaf by W.O. Spear in 1887. (1) This is an excellent example of the American Queen Anne style that was very popular in the Burlington area. The building is irregular in shape and is two and one half stories. The front façade consists of a gable end with a bay window on the first floor and very small porch on the second floor and a recessed porch with an arch opening on the third floor. The recessed porch is very similar to the neighbor's at 250 South Union Street. The entrance is located in the northern corner of the structure tucked between the side and front gables. The entrance is covered with a small portico or pavilion with tooled wood supports and a railing leading down a flight of steps. To the southern corner of the structure a wedge shaped porch is attached. The porch contains matching tooled wood and railings. (2) William Greenleaf was an employee at the United States Custom house located in Burlington. (3) Today the building is still used a private residence.
The Garage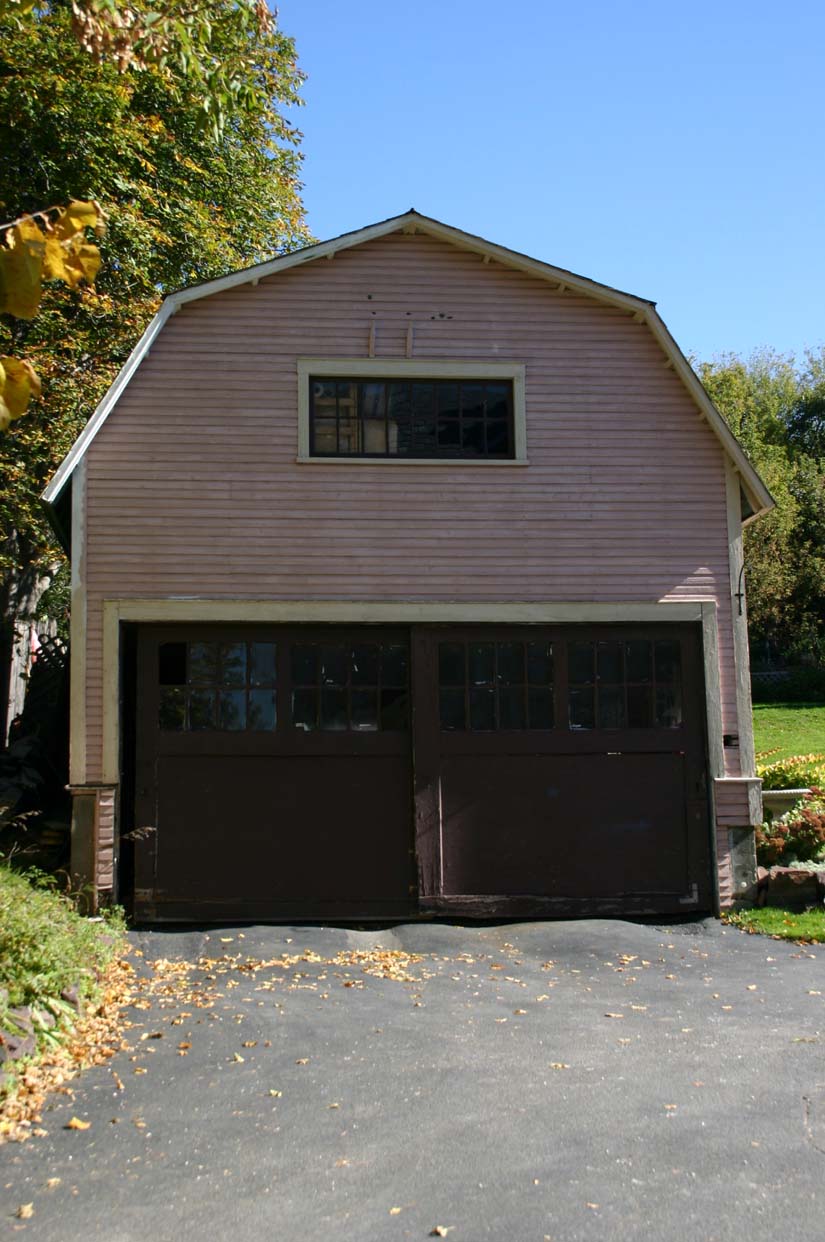 Built: c 1888
Contributing structure in the South Union Historic District
The barn located behind the residence of 254 South Union Street was built about 1888. (4) It is a one and one half story building, two by two bay topped with a gambrel slate roof and is clad with clapboards. This building was built shortly after William Greenleaf completed his home and most likely used it to store carriages. Today the building is used as storage and has an apartment in the upper story. (5)

(1)HSSS and Burlington City Directories for 1889-90, 127.
(2)Tansy.
(3)HSSS
(4)Hopkins and HSSS.
(5)Tansy
Last modified December 07 2004 03:00 PM