Historic Burlington' Vermont
236 South Union Street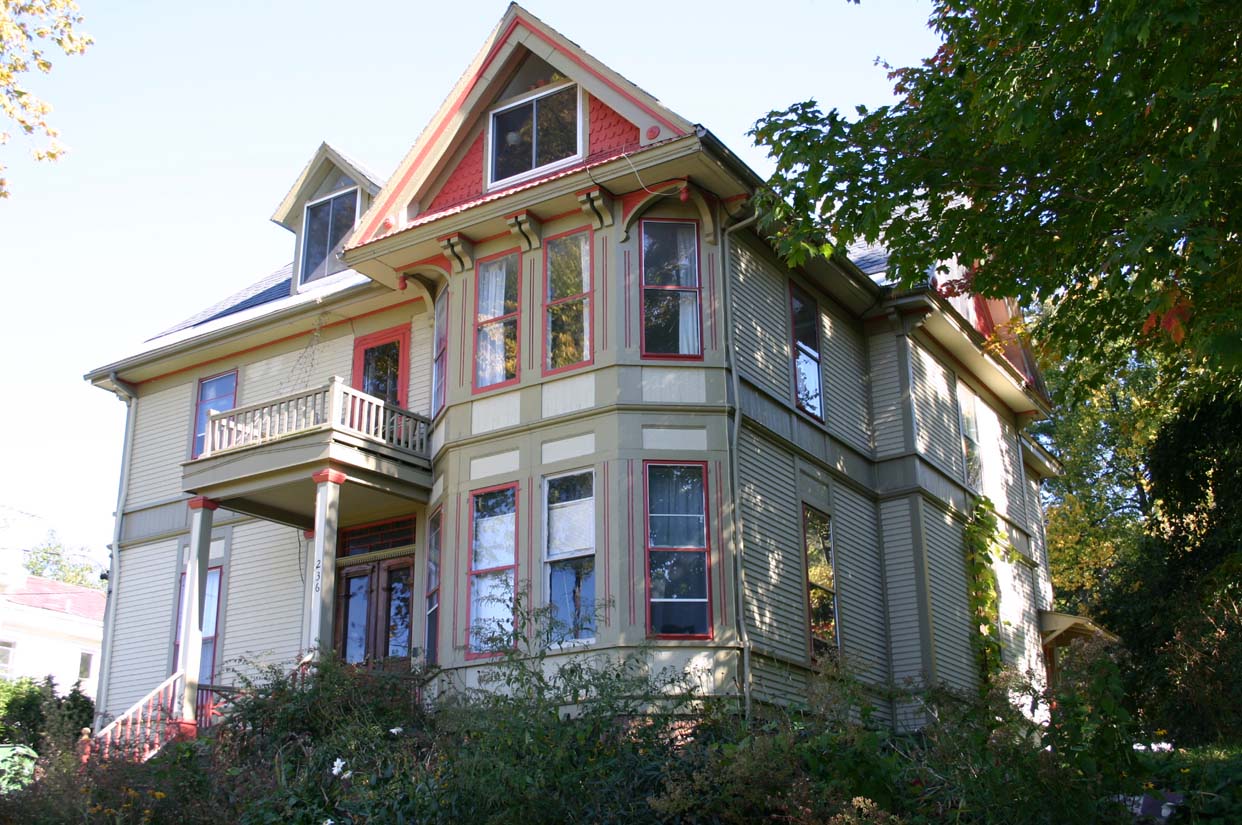 Built: 1885-6
Contributing structure in the South Union Historic District
A.B. Fisher built 236 South Union Street for Fred Johonott in 1885-6. (1) This stick style house is two and one half stories in a squarish block with a hipped roof. There is a gable window at the front of the house. There is also a gabled full height bay window along one side of the front facade. The building has a double door entrance, which is covered by a portico held up with plain wood pillars. On the roof of the portico is a balustrade creating a small second story porch. Wood brackets and stringcourse are the basic ornamentation on the building. (2) This is the second structure built by A.B. Fisher for Fred Johonott, the first is located at 195 South Union Street. Johonott was a leather dealer and was engaged in a partnership with his brother called, A. and F. Johonott Brothers, which was located at 183 South Champlain Street. (3) The building remains today a private residence.
(1) Burlington City Directories, 1886-87, 117.
(2)HSSS
(3) Burlington City Directories, 1884-85.
Last modified December 07 2004 03:13 PM