Historic Burlington' Vermont
158 South Willard Street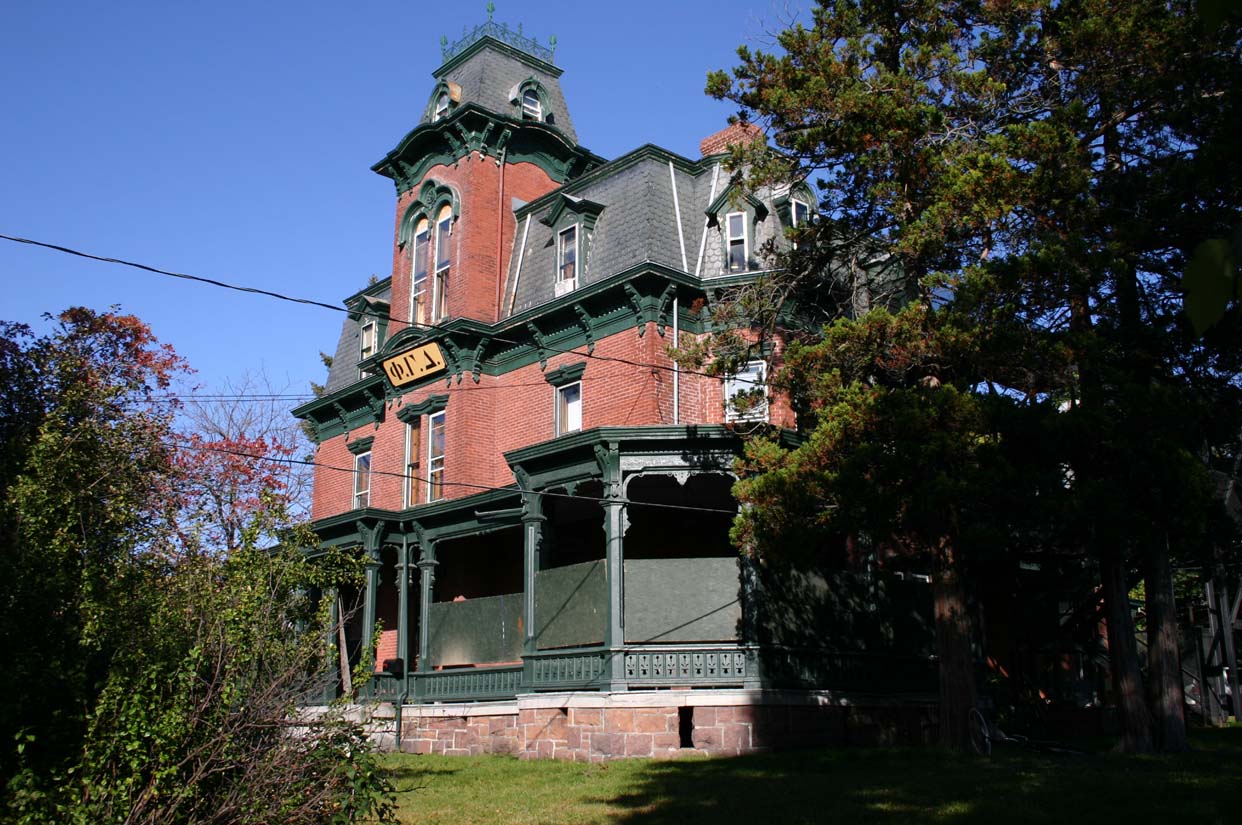 Built: 1877
Contributing structure in the South Willard and the Main Street-College Historic Districts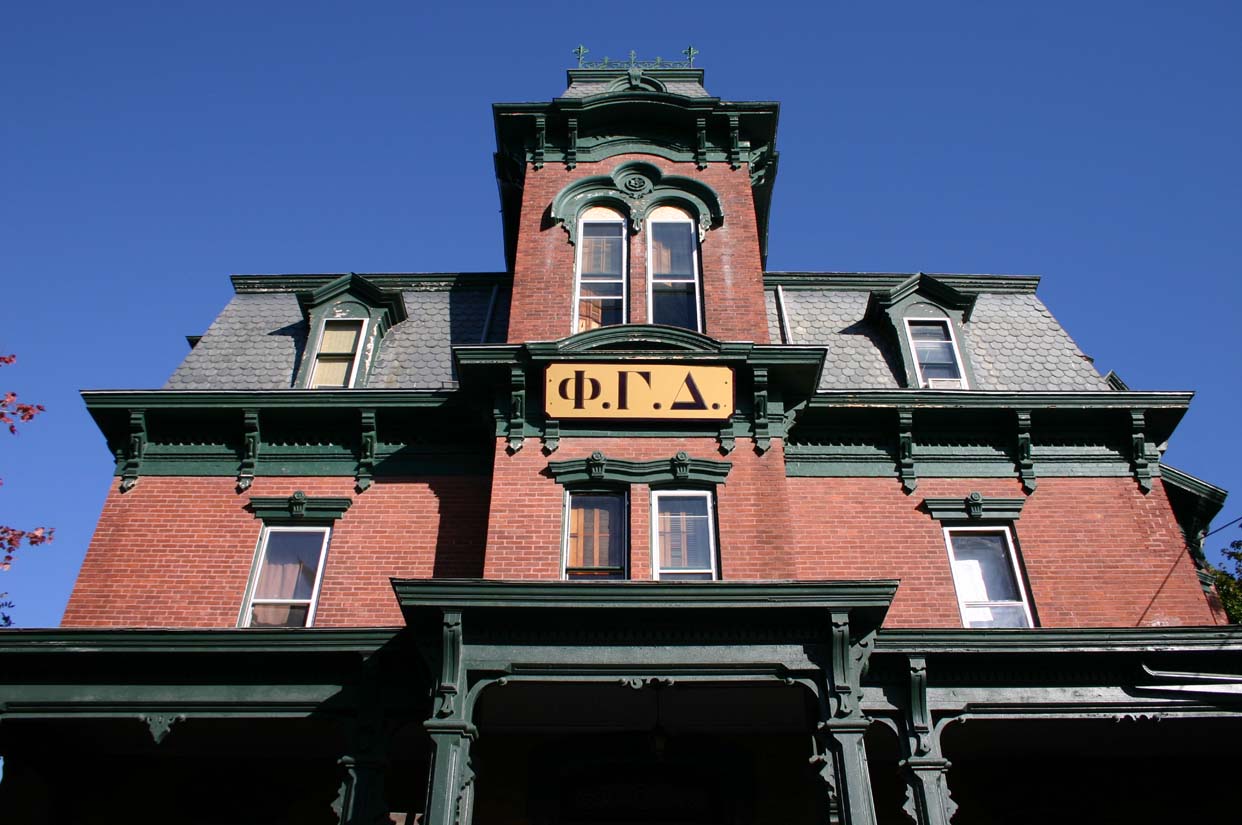 A close up of the west facade.
158 South Willard Street was built in 1877 for William Wells. It is a typical French Second Empire building, common in the United States, but it is a rare examplein Burlington, Vermont. With its mansard roof, large rectangular block, with a slightly projecting center tower, and its ornate wrought iron details it is truly extraordinary(1). The building was designed by G.B. Croff and the firm A.B. Fisher to be the residence of William Wells and his wife, Arahanna Richardson, whom were married January 1866. Arahanna was the daughter of Wells business partner A.E. Richardson who lived just a few streets away.
Historical image published in 1893. (2)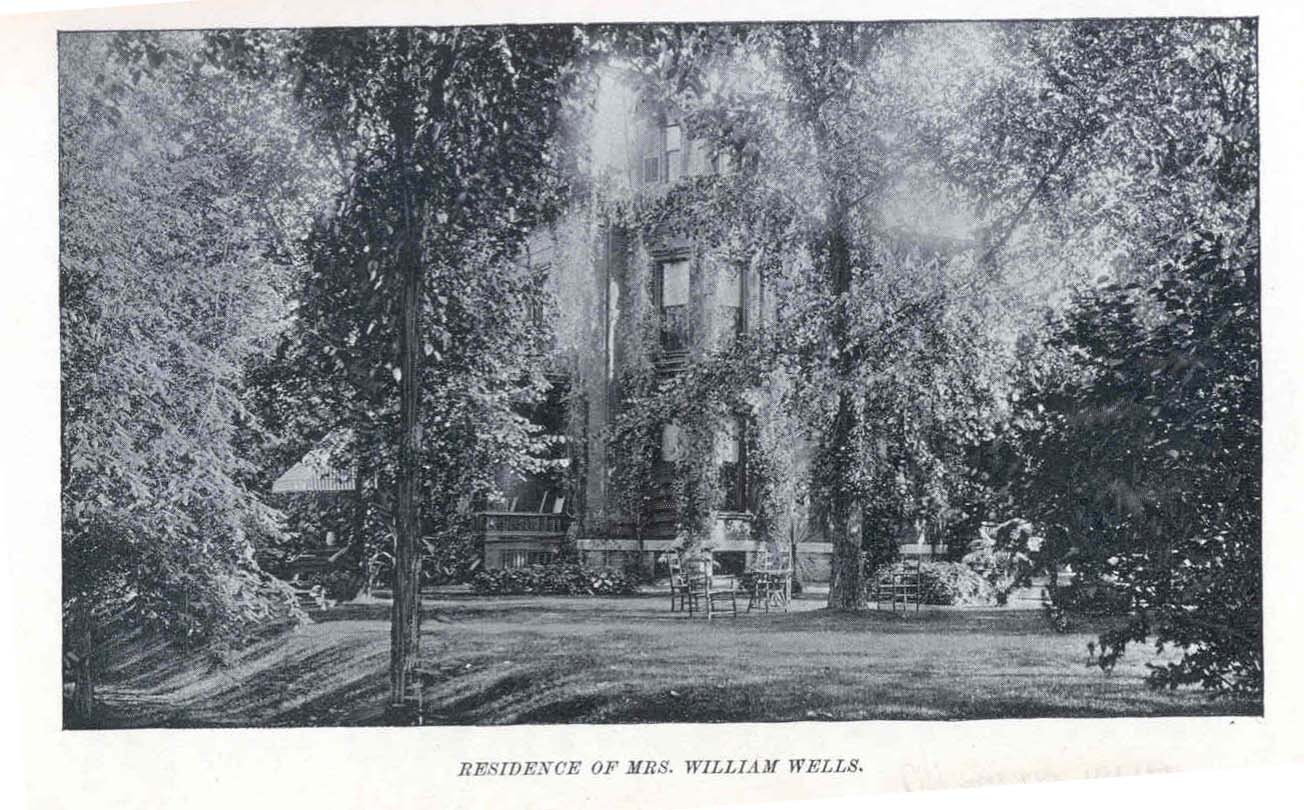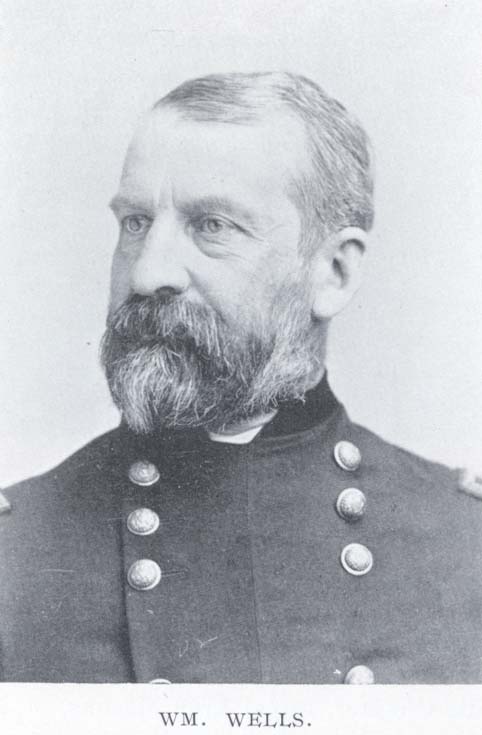 William Wells, published in 1898. (3)
William Wells was born December 14, 1837 third of nine sons and one daughter, he was forced to find his own way because he was not to inherited his father drug company. He received a public education in both Barre, Vermont and Meriden, New Hampshire.
After working in his father business for a couple years Wells decided that he would join the Union army. On September 9, 1861 he and three of his brothers joined the First Vermont Calvary Unit. His rank at this time was 1st Lieutenant. He was promoted to captain on November 18th and started active duty on the front lines on December 14th. Less than a year later, October 30, 1862, he was made Major. During the battle of Gettysburg, June 3, 1863 he escaped "unharmed almost by miracle." (4) On July 8, 1863 he was wounded by a saber thrust and wounded again on September 13, 1863 by shrapnel. Less than two years after he promotion he was once again honored, on June 4, 1864 he was made Colonel. Serving with Sheridan and Custer he was made Brevet brigadier General on February 22, 1865. On May 19, 1865 he was promoted to Brigadier General. On January 15, 1866 he was released from service and returned to Burlington, Vermont. He received a medal of honor after the war for his service at Gettysburg and it is said in Men of Progress, "his military career throughout the four and one half years of his service shows that he possessed the highest qualities of a cavalry commander, combining coolness, promptness and fearless intrepidity with the most thoughtful consideration for his men." (5)
When he returned to Vermont he became a partners in the Henry and Company which was a wholesale druggist in Waterbury, Vermont. In 1872 the company moved to Burlington and became Wells, Richardson and Company. He remained with the company until his death in 1892, but during this time he was elected to the office of Adjutant and Inspector General of Vermont, Collector of Customs of the District of Vermont (1872), State Senator of Chittenden County(1886), President of the Burlington Trust Company, the Burlington Gas-Light Company, and Burlington Board of Trade, Director of Rutland Railroad company, Director of Champlain Transportation Company and a member of the St Paul's Episcopal Church. While on a trip to New York City he died rather suddenly of angina pectoris on April 29, 1892. It was said that "his sudden death removed, while in the prime of an active life, a most genial, courteous and kind-hearted man, a gallant solider and one of the most popular citizens of the Green Mountain State." (6) Shortly after Wells death Dr H. Nelson Jackson married Wells daughter and remained in the house until his death in 1956, at which time the Alpha Epsilon Phi Sorority bought the property. In 1972 the Phi Gamma Delta fraternity of the University of Vermont bought the house and is the current owner and resident.
(1)HSSS
(2)Auld, 126.
(3)Men of Progress, 86.
(4)Men of Progress, 86.
(5)Men of Progress, 87.
(6)Men of Progress, 87.
Last modified December 07 2004 02:48 PM