Burlington 1877
What still stands from between 1869 and 1877 in burlington, VT?
428 NORTH STREET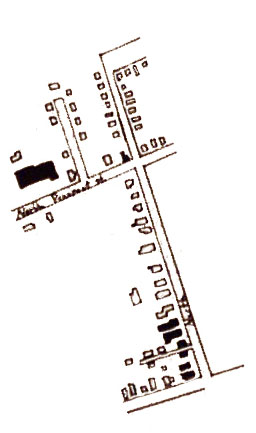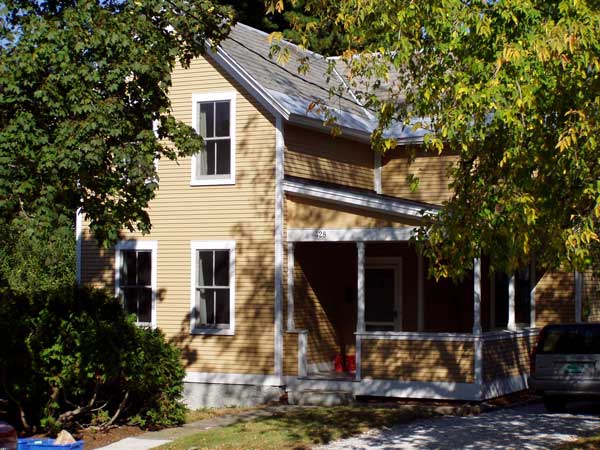 While the 1890 Beers map of Burlington has a row of similar plan houses in the same area as this structure, none of them have an identical footprint to 428 North. On the 1877 Birds Eye View map there is a house on this site with similar features and arrangement. The porch was likely an addition at some point after 1877. 428 North is a two-story, frame building in L plan with gable front. The ells are similar in dimension to each other, with a one-story low-pitched roof porch connecting the two and opening to the street. The slate roof on 428 North has a feature found on many houses from a similar time period, that being bands of alternating bands of coursed and fishscale slate, often polychrome.
The first resident found for 428 North Street is Miss Sarah Griswold. Sarah moved from 85 North Street in 1877-1878 to 428 North Street along with Melvina Griswold. The only mention of Sarah's husband in the Burlington City Directories is in 1886-1887 when she is listed as the widow of Z.L. Griswold. Sarah and Melvina are joined by Mary M. Griswold in 1888-1889, and by 1891 Mary is the only Griswold left at the residence. 1893 brings Abbie J Smith to 428 North Street where she lives for thirteen years until her death on July 2, 1906. Mary Griswold lives at 428 North Street for many years, her last year there being 1911.[1]

---
[1] Burlington City Directories 1877-1911