Burlington 1877
What still stands from between 1869 and 1877 in burlington, VT?
216 SOUTH PROSPECT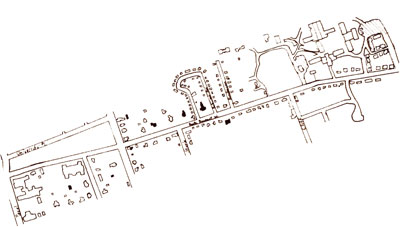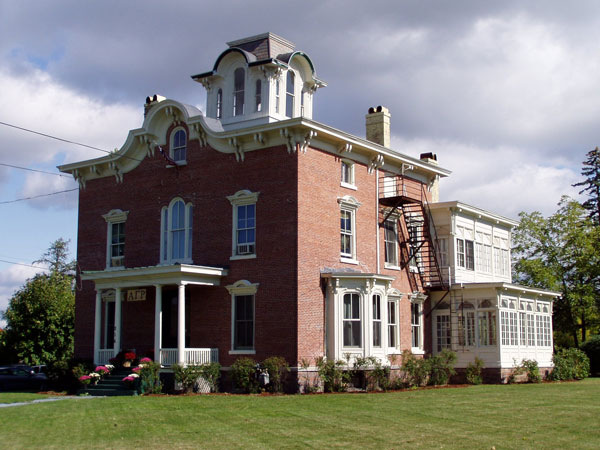 216 South Prospect is a square-plan three-story Italianate with large two-story wings on the rear of the building. Street facade has a shouldered round pediment centered on the roofline. Boxed eaves have paired brackets continuing around the entire building and the wings. An entry porch is centered on the street facade, with a Palladian style window centered above it. Both first and second stories have symmetrically aligned 2/2 sash. A full arch window is centered on the facade, a few inches below the crest of the round pediment. A large cupola is centered on the low hip roof of the main block with Palladian-style fenestration crowned with full arch hoods.
The original owner of the home was George Francis, who built this structure c. 1873. In the 1881-1883 directory George also has a Geo H. Francis, college student, living with him. The following year only G.H. Francis and Mrs. Mary N. Francis, widow of George, are listed. G.H. has left by 1896, leaving only Mary Francis, who moves to 85 LaFountain Street in 1903.[1]
Edward P. Shaw is living in 216 South Prospect Street by 1904. Edward is a real estate broker and manager of the Burlington Branch Comm. Building and Loan Association. Edward was out by 1906, when Fred S. Retan took ownership for four years, until it was transferred to the Alpha Tau Omega fraternity who are currently occupying the building.[2]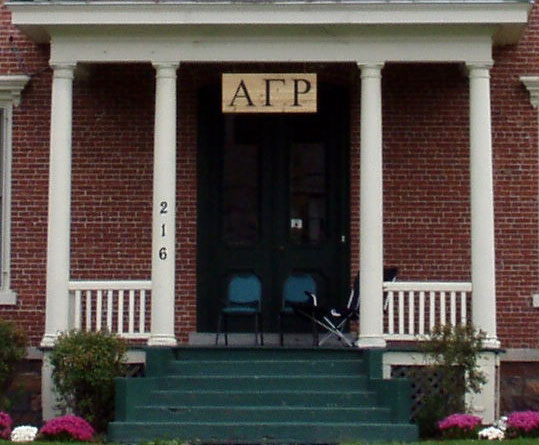 ---
[1] Burlington City Directory 1873-1903
[2] Burlington City Directory 1904-1906