Burlington 1877
What still stands from between 1869 and 1877 in burlington, VT?
21 CHASE STREET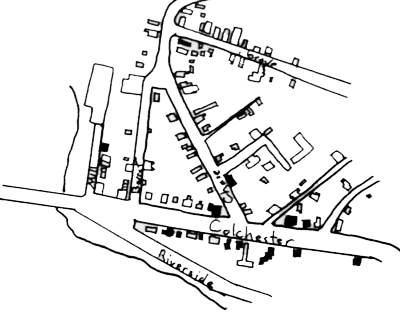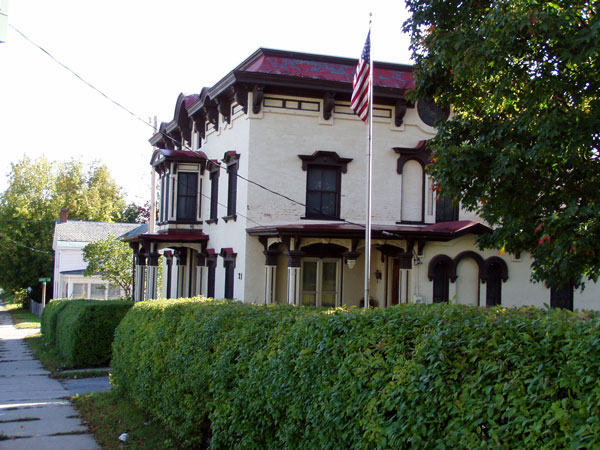 21 Chase Street is a brick two-and-a-half story square block with a one-story west wing. It's massing and features are typical of the French Second Empire style. The current structure was built on the site of a previous building that was built for the industrialist Edwin W. Chase[1] A comparison of the 1869 Beers map of Burlington and the 1890 C. M. Hopkins Map clearly show a completely different footprint on the same location. The 1877 Birds Eye View map of Burlington shows a square block building with features resembling the current structure indicating that the current building was likely built between 1869 and 1877.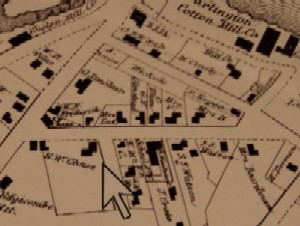 [2]1869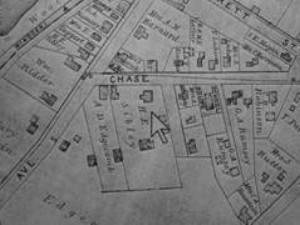 [3]1890
E.W. Chase died unexpectedly on July 6 1878, leaving behind only one survivor, his daughter Mrs. Mary Sibley, wife of Eugene Sibley. Mary dies only five years after her father in 1883. Her obituary lists her wedding date with Eugene Sibley as having been June 6, 1876.[4] The first mention of Eugene Sibley at 21 Chase Street in the Burlington City Directory is in 1877-78 where he is listed as "Sibley, Eugene H., employee and beds with E.W. Chase" In 1895 he is listed as being "Manager, dept. of doors, etc for J.R. Booth", a local lumber company. In 1898 his occupation changes to being in charge of "lubricating oil and grease".[5]
These changes are reflected in an article in the Burlington Free Press of August 21, 1878 that describes the purchase of all of the machinery "used by E.W. Chase in his manufacture of doors, sash, etc., and will continue the business in all its branches." H. Eugene Sibley is mentioned as remaining with the company as a salesman. In 1894 he resigns his position due to health and goes into business dealing in lubricating oils and grease.[6]
Miss Edna Mead is listed in the directory as a housekeeper at 21 Chase Street around 1906. Eugene and Edna were married at 21 Chase Street on January 12, 1909.[7] The final mention of Eugene (and the first mention of Edna as his wife) in the Burlington directories) is in 1910 where Eugene is listed as having died on March 4, 1910. His widow continued to live in the house for the next 17 years, last being listed in the directory in 1927.[8]
Tax records show that the next owners of the house are Lee, Nellie O., on or previous to April 24, 1928.[9]
The house is listed as vacant in the city directory from 1939 to 1949 when Donald E. Beach appears at the address. Donald was the husband of Henry and Nellie Lee's daughter, Ruth[10] The tax records list the owners as of May 31, 1949 as being "Lee, Ralph H & Ruth Lee Beach".
Donald Beach was an auditor, accountant and World War I veteran. Ruth was assistant librarian at the Fletcher Free Library from 1918 to 1930 and again from 1960 to 1968. The Beach family remained at this address until 1983 when Ruth passed away. Donald E. Beach had passed away earlier on July 1, 1966 at the age of 62. The next occupants are John L. Barr and family. While Blow states that the family are first listed at this address in the city directory of 1971/72, the tax records show a John and Ann Barr at the address by 1966.[11] John Barr died unexpectedly August 4, 1990 at the age of 58. He had a succesful career in the Vermont Army National Guard for 37 years, founded the Vermont Military Academy adn was president of the Chittenden Historical Society.[12]
General Barr's Widow Ann Lambert Bar lived at #21 Chase Street until her death May 30, 1996 at the age of 59. Future plans for the house are unknown at this writing.[13]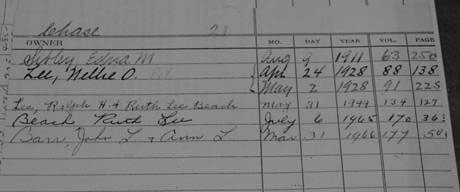 [14]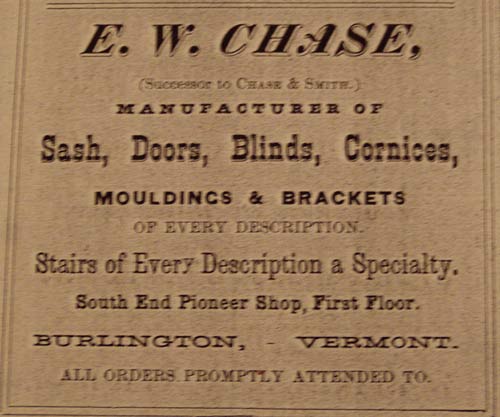 [15]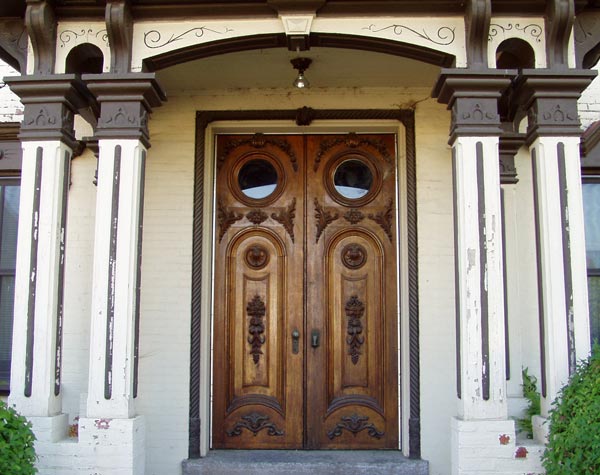 ---
[1] Blow, David J., Historic Guide to Burlington Neighborhoods, Chittenden County Historical Society, Queen City Printers, 1991.
[2] 1869 Beers Map of Burlington
[3] 1890 C. M. Hopkins Map
[4] Blow, David J., 95
[5] Burlington City Directory 1871-1927
[6] Blow, David J., 95
[7] ibid
[8] Burlington City Directory 1871-1927
[9] Burlington City Tax Assessors Records
[10] Blow, David J., 96
[11] Burlington City Tax Assessors Records
[12] Blow, David J., 96
[13] ibid
[14] Burlington City Tax Assessors Records
[15] Burlington City Directory 1871-1927