---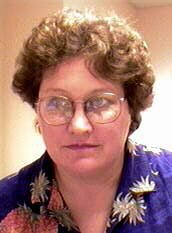 "Of Bodies Chang'd to Various Forms, I Sing"
The Worldwide Web and the Metamorphosis of Humanities Scholarship

Hope A. Greenberg, University of Vermont

A growing number of real-world humanities scholars would scoff at the popular stereotype of the tweedy professor, surrounded by dusty tomes, who doesn't know a laptop computer from a walkman. Today's scholar is more likely to point with pride to the growing wealth of digital manuscripts, many of them in imaged formats. On-line exhibits of rare materials, in-depth collections of primary sources, large text corpora, electronic text centers, scholarly discussion groups, and self-publishing are just a few of the ways in which humanities scholars are leveraging the Internet's capabilities. And there's a lot more to come down the road, as Hope Greenberg will demonstrate.
Hope 's presentation will survey the expanding body of mixed-media scholarly resources published on the Worldwide Web, including one of her own creation: the Ovid Project, which focuses on illustrated editions --many of them the only surviving examples of a given edition-- of the Roman poet's work.
Hope's institution, the University of Vermont, houses a world-class collection of Ovid materials. Today its Web space includes electronically imaged engravings from rare 17th century German editions of Ovid's Metamorphoses by artist Johann Wilhelm Baur. Only a small subset of Baur's 150 bookplates are online today in this evolving publication resource: more will be digitized and brought to the Web as time passes. Ultimately, other rare illustrated editions from UVM's collection will be made available at this site as well --a significant advantage, given the high quality of the images, for distant scholars.
The vital element here --and in the other sites Hope Greenberg will discuss-- is that the unique resources they contain can now be made available in accurate visual form for scholars worldwide. Among the other exemplary sites to be visited in Hope's survey: the U.S. Library of Congress' virtual exhibits (including the Vatican Library materials), the MSS collections at the Bodleian Library, Cambridge's Egyptology server (complemented by the Papyrus Collection imaged on the Web at the University of Michigan), and the Pompeii Forum project at the University of Virginia. The remarkable fact about this wealth of resources is that it's expanding day-by-day.
The full text of the essay accompanying Hope Greenberg's presentation is available here.To contact Hope by e-mail, click here.
You can also access a related example of Hope's commentary on the Web, a Hope Hall for the Humanities, the Webspace at the University of Vermont that hosts the Ovid Project as well as a number of other Web initiatives that Hope has created.

---