---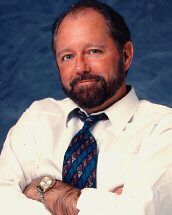 Magic carpets and the tools of institutional knowledge
Why the museum community is leading the field in networked multimedia.

Robert A. Duffy
Strategic Communications

More than a few early adopters in the Web community are making scientific and fine arts resources from the museum realm widely available over the Internet. Major arts institutions like the Los Angeles County Museum of Art and the Louvre --plus smaller university-based or local collections (e.g., Emory University's Carlos Museum, Memphis State's Institute of Egyptian Studies, and Pittsburgh's Andy Warhol Museum)-- are fitting out hypermedia infrastructures that provide rich images of art works and a wealth of supplementary educational data, not to mention collateral information about their respective institutions' activities and programs.
This trend is equally evident among science and technology museums: London's Natural History Museum and Sna Francisco's Exploratorium are key examples. Activity in the "virtual" exhibits realm is also impressive: for instance, the Australian National University (ArtServe), the French Cultural Ministry, and even the government of Singapore have all mounted impressive virtual exhibitions on the Web.
In this discussion Bob Duffy surveys the museums on the WorldWide Web, focusing briefly on the leading exemplars (both brick-and-mortar varieties and virtual collections). As stunning in their own right as online imagery and multimedia content can be, there's still a host of educational, informational, research, and even business imperatives that museums are prosecuting as they fit out Webspaces. The virtual exhibitions are responding to corollary needs.
Bob maintains that museum Web planners are well ahead of most of their counterparts in the corporate and institutional realms, where so much energy appears to be diverted into creating cartoonish and derivative "way- cool" infrastructures tailored to audience sectors that are anything but significant in most organization's communication strategies.
As museums and virtual exhibitions large and small proceed in building impressive WWW access infrastructures, they are forging a revolutionary platform for multimedia-enabled communication and, most significantly, creating a best-practices template that many corporate Web planners would do well to adopt. In fact, Bob predicts, many will --particularly as senior executives begin to pay more attention to the Web's potential as a communications channel to key stakeholders and opinion-leaders.
You can find an essay based on Bob's presentation here. To contact him by e-mail, click here.
If you're interested in reading more of Bob's commentary on cultural issues and the Web, try "The Shape of Things to Come: the WorldWide Web in Art History Education," Computers in Art History, XXX, 1995.

---