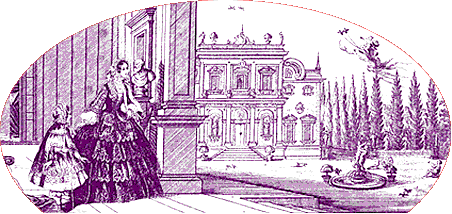 This site has been left here as an archive of a particular point in history.
Slightly more recent information can be found on one of my blogs:
Hope's Centre-Table
Other blogs, Twitter and Facebook may yield more.
---
From Great Halls to the Halls of Academia to the hall of the farmer's cottage that doubled as a guest room, halls have been places of festival, learning, and repose. Whether a destination or a passage to other places, halls present us with an opportunity for sharing, for introspection, for display, or for working.

Hope Hall for the Humanities, not being constrained by physical architectural barriers, can be many halls at once. Here you will find a Gallery of humanities related projects, a Scriptorium for information on electronic texts, a Workroom for learning how to create in this web world, a Courtyard where you can visit other web spaces nearby, and even a Closet, where I have stashed other information related to my work as a Humanities Computing Specialist and Graduate Student in History.

I hope you enjoy your visit. Any comments can be directed to me at Hope.Greenberg@uvm.edu or by way of the Guest Book.
---
Hope Greenberg, University of Vermont. Created: 1993. Last updated: 16 May 1997.