Welcome to the PETRUCCI lab
at the University of Vermont
---
The focus of our research is the development and application of new instruments and methods for the analysis of atmospheric organic aerosols. In particular, we are interested in how new organic particles form and subsequently age in the atmosphere through reactions with atmospheric gases, such as ozone, OH and NOx , as well as the chemical impact on particle phase and optical properties.
By measuring the chemical composition of these organic particles, we can determine how quickly they evolve (grow and/or shrink) in the atmosphere and the types of chemical products that are formed. Understanding the details of this chemistry helps us understand their impact on cloud formation, scattering of solar radiation, critical parameters in assessing the sensitivity of climate change to this component of our atmosphere.
In addition to commercial, state-of-the-art research instrumentation, such as LC/MS, Thermal Desoprtion GC/MS, FTIR and UV-Vis, we use custom instruments designed in our laboratory specifically for this type of research. At the forefront of this custom instrumentation is our Near Infra-red Laser Desorption/Ionization Aerosol Mass Spectrometer (NIR-LDI-AMS) for particle chemical analysis and Electrostatic Low Pressure Impactor method for measurement of particle bounce.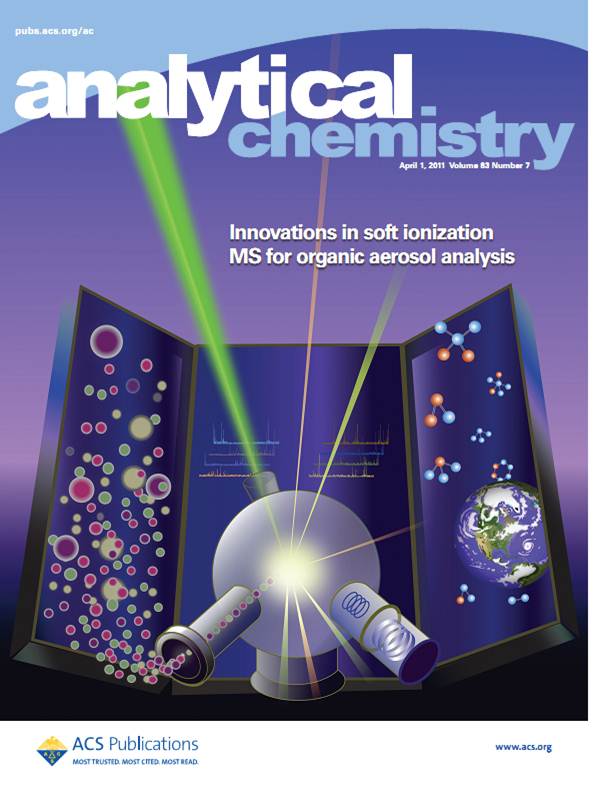 ---
Last modified July 29 2014 04:01 PM