History
Not much is known about the history of the Goodrich Classical Club; however, graduate student Dan Houston was able to find a few pictures of our club, as well as one of Eta Sigma Phi--the Greek and Latin Honors Society.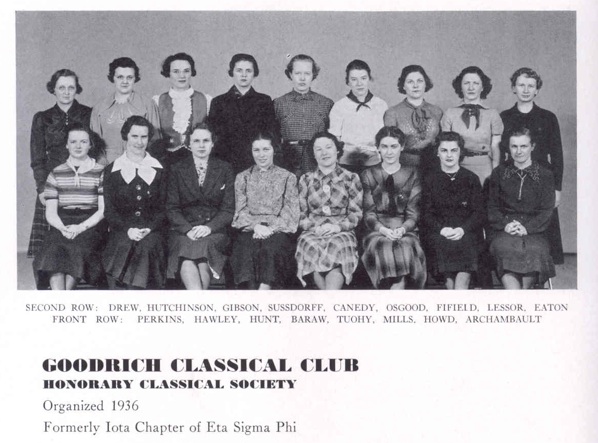 This photo is from 1938, 2 years after the club's creation.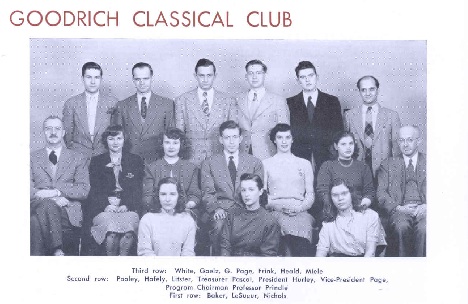 Here's the club in 1949!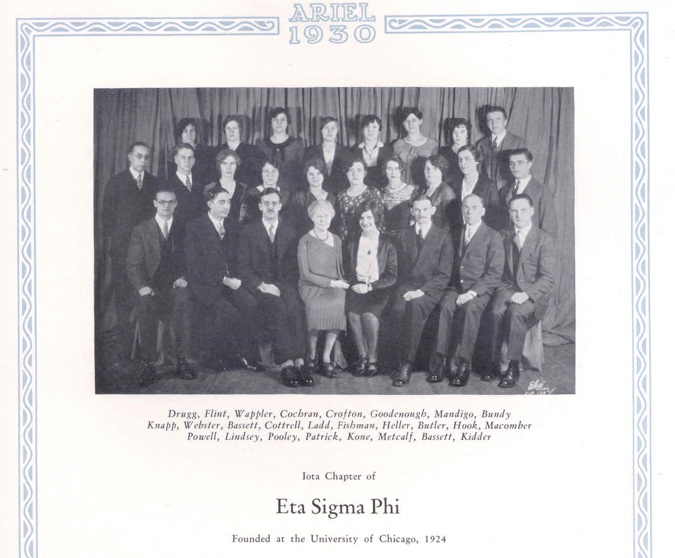 Finally, a picture of Eta Sigma Phi from 1930. The Goodrich Classical Club, as stated in the first photo, was created out of Eta Sigma Phi; the two organizations continue a close relationship even today.
Last modified November 02 2006 04:28 PM