2008 UVM GEOL 172 - Regional Geology:
Geological Investigations in Italy

Instructor: Dr. Greg Druschel
TA: Tiffany Larsen
Osservatorio Geologico di Coldigioco Director: Dr. Allessandro Montanari
Dates: July 26 (arrive in Colidigioco) - August 19 (departure day)



WELCOME students!!! Important logistical information concerning travel to and staying at our base of operations in Coldigioco, Italy may be found be clicking HERE. This includes basics on travel in Italy (using the train system, phones, etc.), what to expect at the OGC, and what to bring with you!

For a copy of the language sheet (important conversational and directional info - don't be the rude american and assume everyone should speak English!!! Italians are very patient and appreciative if you try to stumble through the basics in Italian.) and map for getting to Coldigioco click HERE

A reminder that the balance of your money for lodging, food, local transportation, and use of everything at the Observatory is due April 30!! Bring the check to Greg or Robin in the Geology dept. office by then.



Home Base, the OGC (Osservatorio Geologico di Coldigioco)
Coldigioco is a very, very small town in the province of Le Marche in central italy - while there our group will make up about 75% of the population - there are laboratory and computer facilities (including wireless internet), classrooms, dining areas, a pizza oven, bocce court, laundry facility, and ample living spaces for all students in addition to a student bar area (The Jurassic Pub) where students can unwind, study, and enjoy down time. More info can be found at the OGC home page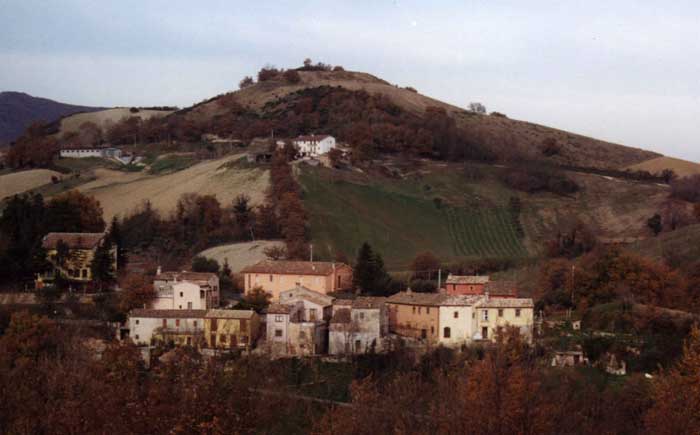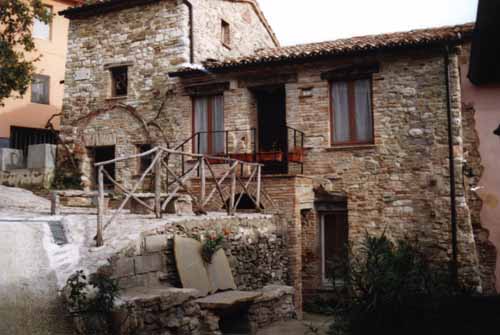 The Osservatorio Geologico di Coldigioco Villa K/T and the Jurassic Pub




Mapping in San Vittore - we spend about a week intensely mapping the stratigraphy and structures in this area, a massive limestone unit here (the Calcare Massichio) also hosts the Grotto di Frassassi, an immense system of caves (including the 3rd largest cave room in the world) actively forming through microbe-catalyzed sulfuric acid speleogenesis.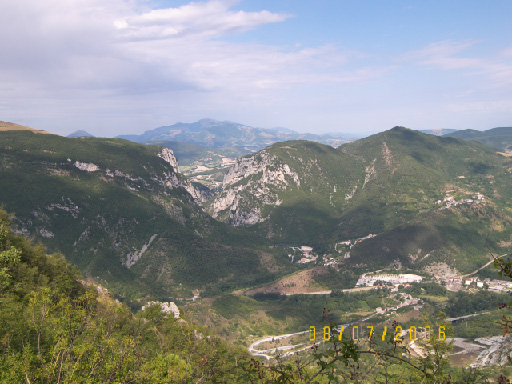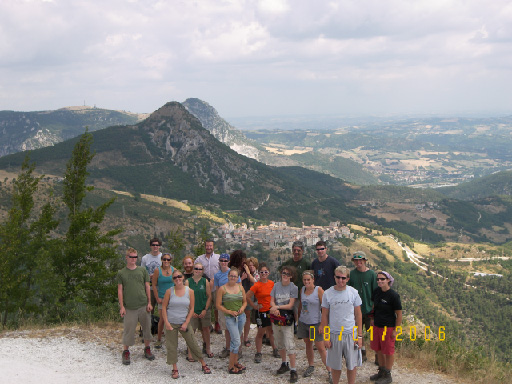 always followed by our favorite gelateria, Gelato piu!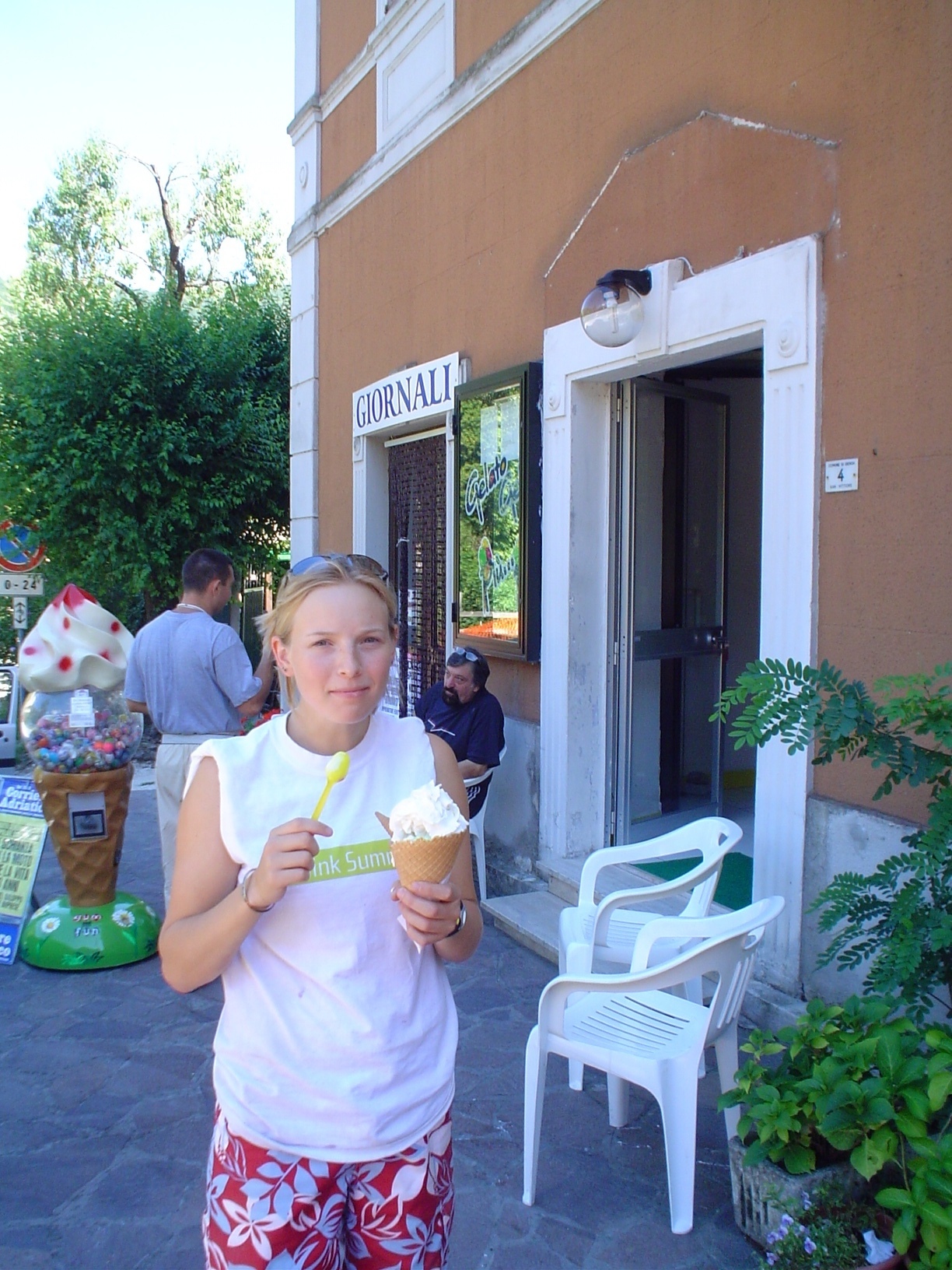 Grotto di Frassassi in our mapping area of San Vittore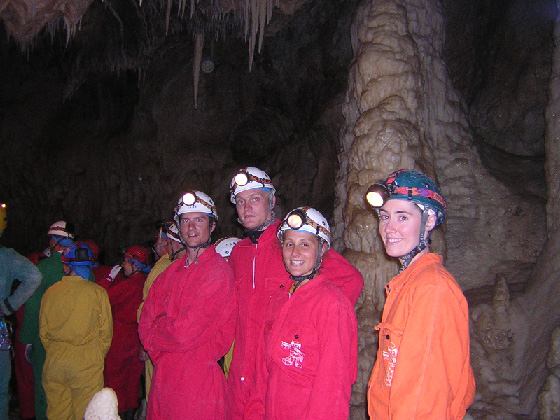 The K/T boundary and turbidites in the Scalia Rossa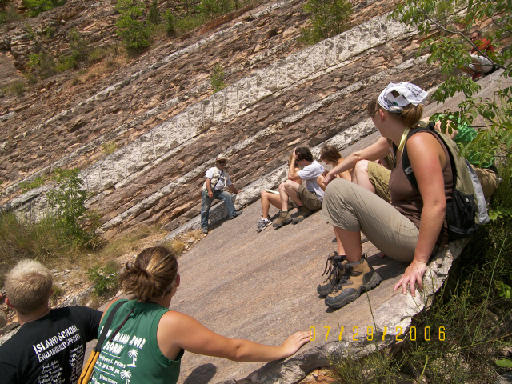 Trip to Tuscany - our home base in the Garfagnana Valley, in the Alpi Apuane mountains:



the geothermal fields near Lardarello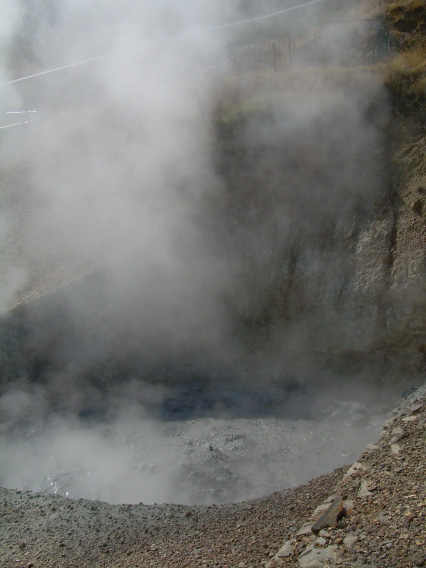 and the ancient Cararra marble quarries, used since Etruscan times: