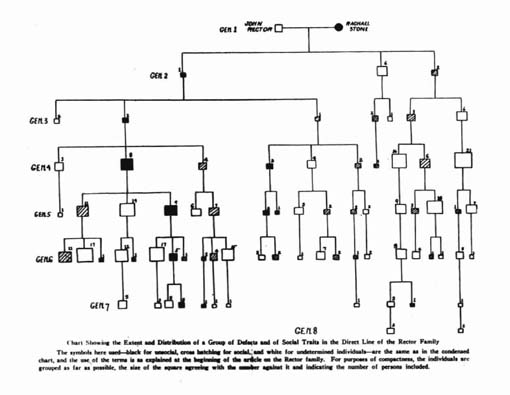 Chart Showing the Extent and Distribution of a Group of Defects and of Social Traits in the Direct Line of the Rector Family
Source: Third Annual Report of the Eugenics Survey of Vermont, February, 1929, pp. 12-13.
University of Vermont Libraries Special Collections.
For educational uses only. Permission required for reproduction.