University of Vermont Scientists Helping
Rebuild Agricultural Capacity in Afghanistan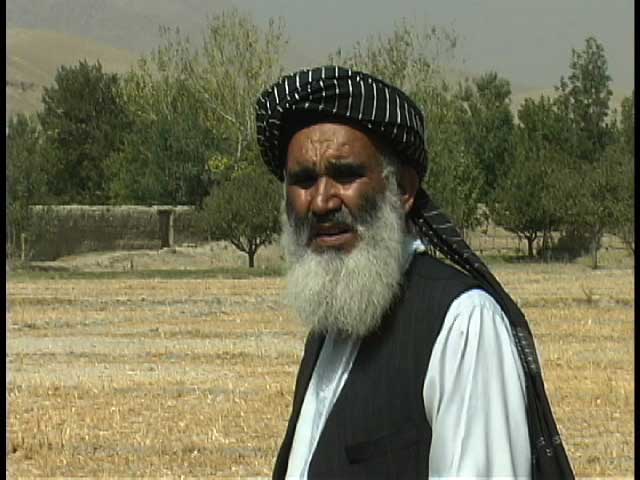 A rugged Afghan farmer who will benefit from agricultural capacity building. Photo by S. Blake
After almost a decade of war and four years of drought and devastation of the wheat crop from insects, farmers need all the help they can get. The Future Harvest Consortium to Rebuild Agriculture in Afghanistan, funded by the U.S. Agency of International Development (USAID) and led by the International Center for Agricultural Research in the Dry Areas (ICARDA), located in Aleppo, Syria, is one rehabilitation initiative now underway.
Drs. Bruce L. Parker and Margaret Skinner of the Entomology Research Laboratory at the University of Vermont recently received support to help rebuild Afghan capabilities in the integrated pest management (IPM) of wheat. The Vermont scientists work directly with personnel at the Afghanistan Ministry of Agriculture and Livestock and with scientists at the University of Kabul on this three-part project. They will offer training in Afghanistan and at ICARDA's research center to teach extension personnel how to manage Sunn Pest, the most important insect pest of wheat in that region. Secondly, they are establishing an IPM laboratory at the Ministry in Kabul and lastly they have produced a number of insect guides that will be translated into local Afghani dialects. This program is a continued effort on the part of the University of Vermont to address world problems as they threaten the very survival of people.
Wheat is a critical staple in Afghanistan and one of the major constraints to production is a prolific insect known as the Sunn Pest. Farmers are struggling with infestations of this insect in many areas of the country. Sunn Pest can reduce yields by 50-90% during feeding in some seasons. They also inject a chemical into the grains that imparts an off-flavor to the flour made for bread making and destroys the gluten so the bread won't rise.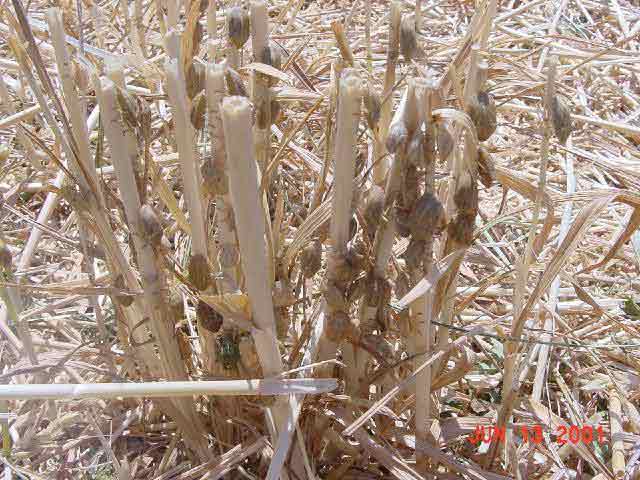 Heavy Sunn Pest population feeding on the remains of a wheat crop. Photo from ICARDA.
There is much to be done to restore stability in the lives of Afghan citizens and through this project there is hope for increasing yields so that this country can become self-sufficient in wheat production in the future, without relying heavily on chemical pesticides.
For more information on this effort contact either Dr. Bruce L. Parker at Bruce.Parker@UVM.edu or Dr. Margaret Skinner at Margaret.Skinner@UVM.edu. Both may also be reached at (802)656-5440. For additional information on Sunn Pest, visit www.uvm.edu/~entlab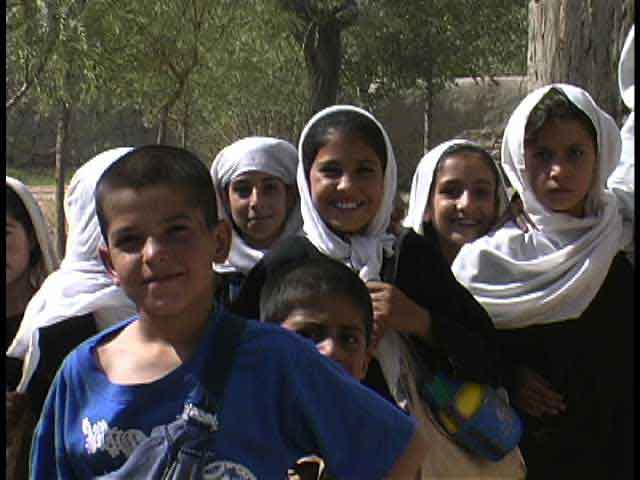 Afghanistan's youth--their hope for the future.
Photo by S. Blake