Politics as a Vocation
Politics is a strong and slow boring of hard boards. It takes both passion and perspective. Certainly all historical experience confirms the truth—that man would not have attained the possible unless time and again he had reached out for the impossible. But to do that a man must be a leader, and not only a leader but a hero as well, in a very sober sense of the word. And even those who are neither leaders nor heroes must arm themselves with that steadfastness of heart which can brave even the crumbling of all hopes. This is necessary right now, or else men will not be able to attain even that which is possible today. Only he has the calling for politics who is sure that he shall not crumble when the world from his point of view is too stupid or too base for what he wants to offer. Only he who in the face of all this can say 'In spite of all!' has the calling for politics.

—Max Weber

---

Research Agenda

In a PBS documentary on the national parks, the filmmaker Ken Burns argues that "[o]nly a democracy could have thought that land could have been set aside, not for the rich and nobility, but for everybody for all time."

My own research on the origins of public parks tells a more complicated tale, one that separates rhetoric from reality. In a recent piece in the Journal of Policy History titled "Make of Them Grand Parks, Owned in Common," I look at newspaper editorials and the shamelessly contradictory way in which they used the language of democracy to advance the creation of the Adirondack Park between 1864 and 1894.

I have also co-authored two pieces with Christopher J. Bosso.The first, "'High Hopes and Bitter Disappointment:' Public Discourse and the Limits of the Environmental Movement in Climate Change Politics" appears in Norman J. Vig and Michael E. Kraft's popular text, Environmental Policy: New Directions for the Twenty-First Century, 8th edition (CQ Press, 2012). The second, on "Issue Framing, Agenda Setting, and Environmental Discourse," is published in The Oxford Handbook of U.S. Environmental Policy (Oxford University Press, 2012).

Most recently, my work has shifted to the subject of climate change. "A Cooling Climate for Change? Party Polarization and the Politics of Global Warming," can be read in the January 2013 issue of American Behavioral Scientist, and "Partisan Cueing and Polarization in Public Opinion about Climate Change" appears in The Oxford Encyclopedia of Climate Change Communication (2017).

To view my full curriculum vitae, click here.

---

How to Reach Me

Dr. Deborah L. Guber
Associate Professor
Department of Political Science
The University of Vermont
Old Mill, Room 532
94 University Place
Burlington, VT 05405-0114

Office: 519 Old Mill
E-mail: Deborah.Guber@uvm.edu
Phone: 802-656-4062
Fax: 802-656-0758

Office hours: Tuesdays and Thursdays, 1:00-2:30 PM, and by appointment.
Spring 2018 Classes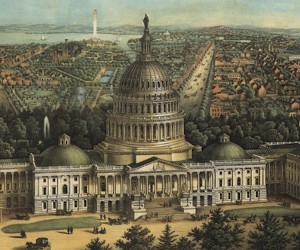 The American Political System
POLS 21C, Tu Th 10:05-11:20 AM

Go to POLS 21 home page >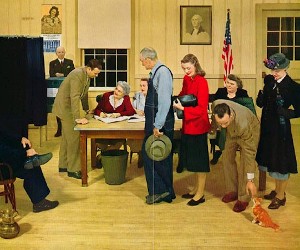 Topics in Public Opinion
POLS 234, Tu Th 2:50-4:05 PM
---
Social Media