UVM Club Sports Athletic Training Program
UVM Club Sports is happy to provide resources for the health and well-being of our roughly 1,800 student-athletes.
One of the primary ways we do this is by providing Athletic Training support. We are happy to have Kit Vreeland coordinating our efforts in partnership with PT360.
Kit Vreeland
Kit has been part of UVM Club sports since 2005; Kit is also a clinical assistant professor in the department of of Rehabilitation and Movement Science.
For a full Bio on Kit and her many accomplishments click here:
KIT BIO

PT360


PT360 is one of the most respected Physical Therapy clinics in the area. In addition to physio-therapists, PT360 includes a talented staff of Athletic Trainers. Over the year they will cover many of our practices and games. They will also be providing free injury screenings for any of our Club Sports Athletes. We are excited to be working with this great organization and their talented staff. Learn more about
PT360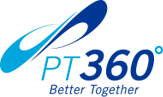 What do our Athletic Training Staff provide:
Coverage for high risk and medium risk sporting events
Coverage for select practices
Afternoon clinic hours for all participants
IMPACT concussion testing for high risk sports
Team consultations when requested
Making an appointment:

To set up an evaluation or consultation with one of our Athletic Trainers, email ClubAT@uvm.edu

Most evals and are available weekday afternoons and will mostly be conducted at PT360 on Colchester Ave, right across the street from campus. Be sure to make an appointment first.

For additional Health and Wellness information, here are some links:

Last modified January 23 2018 04:04 PM