CV and Bio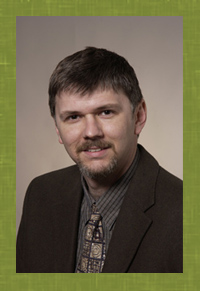 View/Download my full CV (PDF)
View/Download a high-quality professional picture (JPEG)
Christopher J. Koliba, Ph.D. is the Director of the Master of Public Administration Degree Program and an Assistant Professor in the Community Development and Applied Economics Department at the University of Vermont (UVM). He possesses a Ph.D. and a Master of Public Administration degree from Syracuse University's Maxwell School of Citizenship and Public Affairs. He is also presently serving as the Interim Director of the Office of Community-University Partnerships and Service-Learning at UVM.
His research interests include organizational learning and development, governance systems and networks, cross sector collaborations, action research methods, civic education, and educational policy. He has published in Administration & Society, Administrative Theory & Praxis, American Journal of Evaluation, Ecological Economics, Educational Policy, Journal of Public Affairs Education, Michigan Journal of Community Service Learning, the American Behavioral Scientists, and the American Journal of Education. He is also presently working on a book titled, Governance Networks: Serving the Public Interest Across Sectors, to be published in May of 2009 by Taylor & Francis as a part of their Public Administration and Public Policy series. He teaches courses pertaining to public policy and public affairs, public administration, governance networks, and science and society.
An experienced workshop leader and group process facilitator, Chris routinely facilitates faculty development seminars relating to the integration of service into the curriculum at several colleges and universities, and offers workshops on themes relating to community partnership development and reflection. He also consults with schools and other organizations and networks, utilizing applied research and group development approaches to support organizational change and program evaluation efforts. He is married, father of three children, and lives in Central Vermont.