Faculty - Ying Hu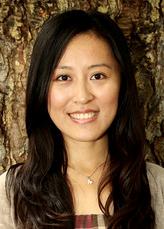 Ying Hu
Lecturer of Chinese
M.A., University of Hawaii at Manoa, 2012
Area of Expertise
Chinese as a foreign language Pedagogy
Contact Information
Email:
Ying Hu
Office Hours: Faculty Hours at a Glance
Office: Rm 301, 479 Main Street
Phone: (802) 656-1012
Ying Hu got her Master's Degree in Second Language Studies with her specialty in Chinese Language Education and Technology from the University of Hawaii at Manoa, and her Bachelor's Degree in Teaching Chinese as a Second Language from Zhejiang University, China. She has taught Chinese as a second/foreign language in a variety of settings, including universities and intensive immersion programs, both in China and America. Emphasizing the distribution of language learning in different environments, she attaches great importance to learning through doing and dialogical interactions in her teaching. She now teaches Elementary Chinese (CHIN 001/002), Intermediate Chinese (CHIN 051/052), 4th Year College Chinese (CHIN 201/202), and Advanced Reading and Writing (CHIN 251/252), coordinates the Language Partner Program at UVM.
Faculty Directory