Woody Biomass Energy Research Symposium for the Northern Forest
Held April 28 to 30, 2011 at the University of Vermont
Given rising fuel costs and concerns about climate change, woody biomass holds significant promise for the Northern Forest region's economic and ecological future. Researchers are exploring many environmental, economic and social questions regarding woody biomass energy in our region. At the same time, communities, businesses, institutions and government agencies are exploring the viability of woody biomass to help the region meet its energy needs. Who is working on which research questions, what are they finding, and what are the gaps?
The Woody Biomass Energy Research Symposium for the Northern Forest brought together researchers, community members, policy-makers, agency representatives, funders, non-profits and interested businesses to present current research, identify information needs and build relationships among those working on woody biomass energy issues in the Northern Forest Region.
Thank you to all who helped to make this event a success!
Symposium Program
View
final program here.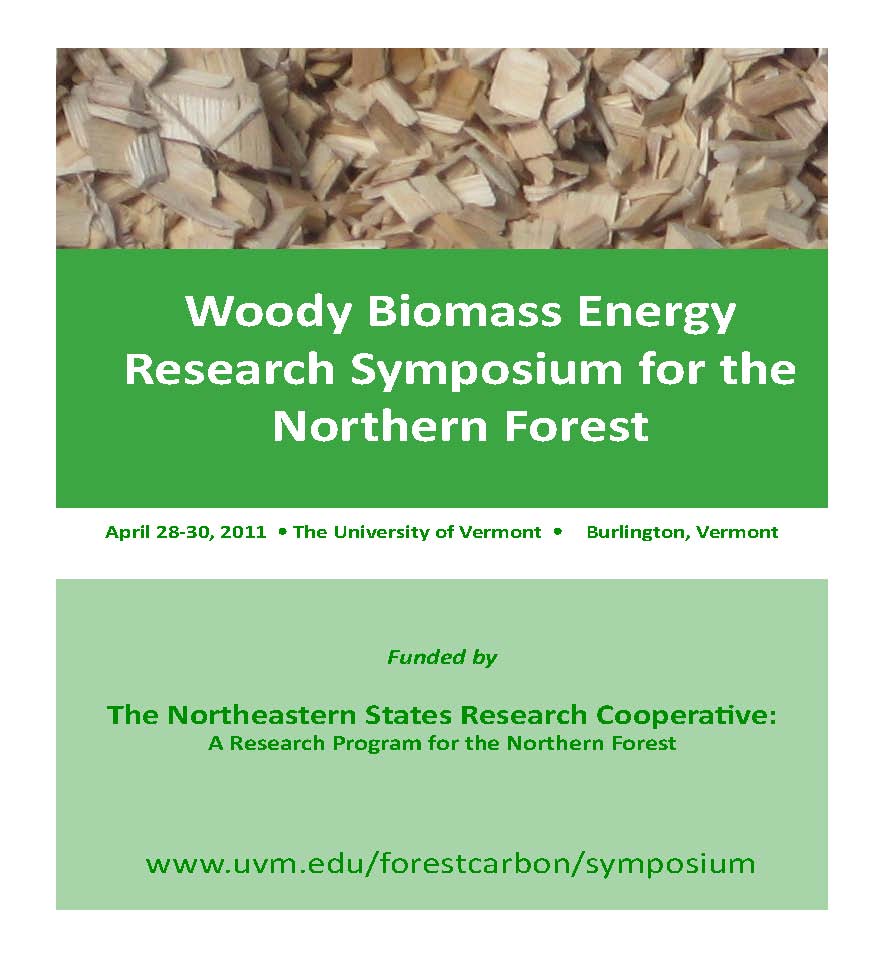 Participants & Presentations
View a list of symposium participants
here
.
View abstracts and download presentations
here
.
Additional Resources

A summary report listing recent research published on woody biomass energy by Symposium participants will be available here soon.
Last modified September 30 2014 06:39 PM