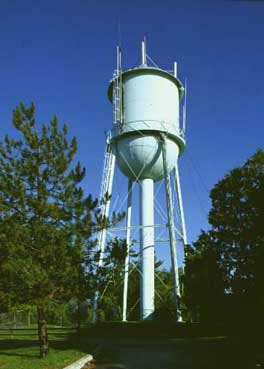 Elevated High Service Water Tower
The elevated high service water tower tower on the Redstone campus was erected by the City of Burlington to serve the larger buildings at the University of Vermont and the surrounding neighborhoods.
The 150,000 gallon steel tank is approximately 37 feet in diameter and it rises 90 feet above the ground. The tank was erected by the Pittsburgh DeMoines Company in 1934-35.
This structure was nominated to the National Register of Historic Places in 1991 as a contributing part of Redstone National Register Historic District.