CALS Student Representatives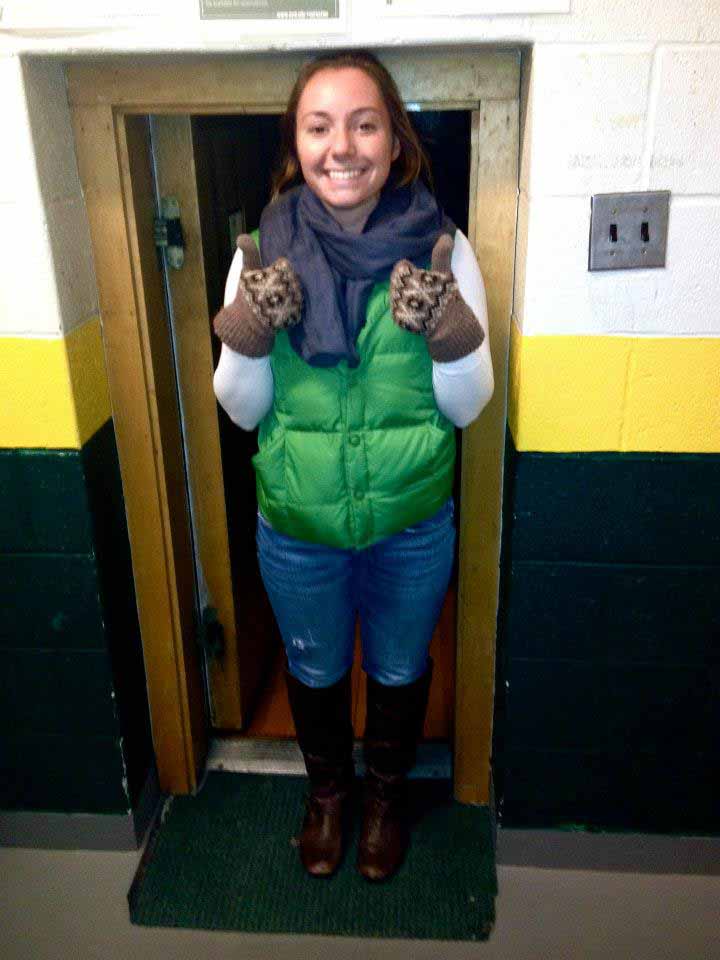 Samantha Ahern

Why did you choose UVM?
What's not to like about UVM? You get the best of everything here: nature, beauty, and fun time. UVM also offers an awesome Environmental program.
Favorite aspect of CALS:
CALS is great because the teachers and staff are honestly there to benefit you. Many of the classes offered in CALS are smaller, so it really allows you to get to know your teacher.
What would you like to do after you graduate?
I like to take each day at a time. So I am not sure what I want to do when I graduate. I want to get out west and start the next chapter of my life. Open a farm, milk some cows. I'd love to work with Pie Ranch in California.
Favorite Class at UVM:
REL 021 "Intro to Asian Religions", ENVS 181 "Race, Class, and Garbage"
Favorite outside of the classroom experience relating to CALS:
UVM Women's Rugby. I'm a member of the rugby team and like any other club sport (or just club) would do for you, I've met brilliant people that I will remain friends with forever.
Extracurricular Activities:
President of UVM Women's Rugby, CALS Reps
Last modified November 15 2013 10:02 AM