CALS Student Representatives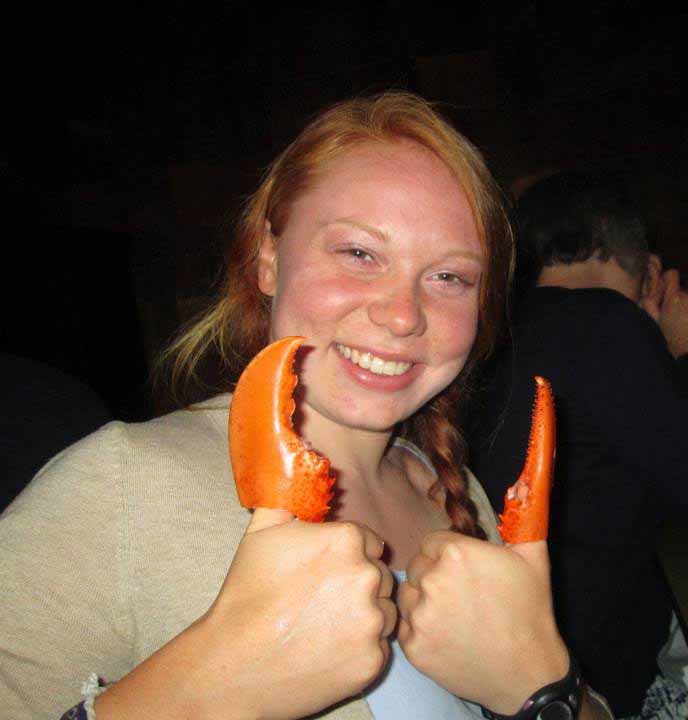 Anne Hutchinson

Why did you choose UVM?
Because I love living in Vermont, and have always loved Burlington. Plus UVM has an excellent reputation for their science programs!
Favorite aspect of CALS:
There's such a wide array of majors and minors- from Animal Science to Dietetics, CALS has a lot of to offer!
What would you like to do after you graduate?
I would like to pursue a Masters in Public Health and work as a Dietitian in a community setting such as WIC or at a school.
Favorite Class at UVM:
So far, my favorites have been CHEM-042- Organic Chemistry with Sandy Wurthmann (he's an awesome professor and makes even the toughest subject fun) and NFS-143- Nutrition in the Lifecycle with Deborah Paradis (also an awesome professor, plus the material is extremely fascinating and applicable to my future career).
Favorite outside of the classroom experience relating to CALS:
Doing things within the Nutrition and Food Science Dept. The professors and students (both graduate and undergraduate) are awesome. I've been very fortunate to have the opportunity to do undergraduate research within the department as well as be a TA for Fundamentals of Nutrition.
Extracurricular Activities:
TA for Dr. Rachel Johnson's Fundamentals of Nutrition Class, Student Dietetics Association, CALS Reps
Last modified November 15 2013 10:54 AM