Adrian J. Ivakhiv
*
Ph.D., York University, 1997
Professor of Environmental Studies
Environmental Program / Rubenstein School of Environment & Natural Resources
The Bittersweet Bldg., 153 So. Prospect St., Burlington VT 05401, University of Vermont
Tel: (802) 656-0180 Fax: (802) 656-8015 E-mail:
Adrian.Ivakhiv@uvm.edu
---
*Click
here for pronunciation key
Adrian Ivakhiv is a Professor of Environmental Thought and Culture with a joint appointment in the Environmental Program and the Rubenstein School of Environment & Natural Resources. His research and teaching are focused at the intersections of ecology, culture, identity, religion, media, philosophy, and the creative arts. He is the author of Claiming Sacred Ground: Pilgrims and Politics at Glastonbury and Sedona (Indiana University Press, 2001) and Ecologies of the Moving Image: Cinema, Affect, and Nature (Wilfrid Laurier University Press, 2013), an executive editor of the Encyclopedia of Religion and Nature, a former president of the Environmental Studies Association of Canada, and on the editorial boards of several journals including Journal for the Study of Religion, Nature, and Culture, Green Letters, The Journal of Ecocriticism, and two book series in the environmental humanities.

Adrian's interdisciplinary background includes work in the humanities, creative arts, and social sciences. Canadian by birth, his research on culture and environment has taken him to Kyiv (a.k.a. Kiev), Ukraine, and the Carpathian mountains of east central Europe, Cape Breton Island and Haida Gwaii off either coast of Canada, the U.S. Southwest, and southwest England. In a previous life as a choral conductor and ethno-psych-avant-garage-folk-punk-fusion musician, he performed at monasteries in Egypt, concert stages in Ukraine, and at the Canadian Parliament Buildings in Ottawa (honestly, once). When he isn't teaching, researching, writing, or serving on committees (aargh), he makes music, hikes in the Green Mountains, eats Vermont's artisanal cheeses, and reads The Nation, Grist, Spacing, and Ji Magazine. He has lived in Burlington since 2003. From his west-facing window he watches for Champ.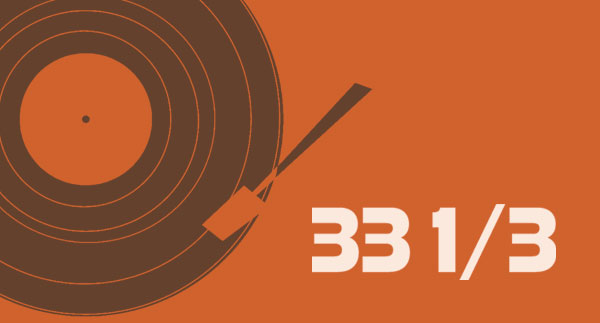 Read Prof. Ivakhiv's list of 33-1/3 Environmental Studies great books.

Read an interview in Society & Space -- discussing film, philosophy, the eco-humanities, the Anthropocene, & more

Listen to an interview with Adrian on Krista Tippett's NPR program "Speaking of Faith" (now "On Being"). Or read the transcript.

Read an interview with the University of Vermont "View"


See IMMANENCE: Ecoculture, Geophilosophy, Media Politics -- Adrian's environmental cultural theory blog

---
Teaching & Advising
General Information

Current or Recently Taught Courses & Syllabi
Environment, Science & Society in the Anthropocene
Ancient History...
Environment, Globalization, and Critical Theory
Nature Writing/Writing Nature
---
Research

Professor Ivakhiv's research and teaching interests constellate at the intersections of ENVIRONMENTAL THOUGHT (environmental ethics and philosophy) and CULTURAL STUDIES (issues of cultural identity, ethnicity and regionalism, nationalism and transnationalism, media studies, visual culture, social justice, affect and mobilization). While he utilizes humanistic and social scientific methods, his work falls comfortably within what has come to be known as the "ENVIRONMENTAL HUMANITIES." You might think of it as the "Culture of Nature."

Click on the following links for further information, a selection of readings/writings, etc.:
Environmental thought, ethics, & politics

Philosophy of nature; theorizing nature/culture; ontology; the Anthropocene
Green social & cultural theory; political ecology; new social movements; petrocultures & post-carbon society
Continental philosophy, phenomenology, poststructuralism & ecology
Epistemologies of science/politics/religion & environmental knowledge
Process-relational philosophies (Whitehead, Peirce, Deleuze, et al.)
Actor-network theory, complexity, affect studies, embodied cognition


Green Visual, Cultural &
Media Studies

Ecocritical studies of cinema, media, & visual culture
Environmental communication; ecomedia studies; media ecologies
Environmental & land art; environment & performance
Place, heritage, & environment in cultural policy studies


Place, Landscape,
Pilgrimage & Religion

Religion & ecology
Pilgrimage, ritual, & sacred space
Nature religion; Neo-Paganism & Earth spiritualities; implicit religion; global religious politics
Indigeneity, land claims, & the cultural politics of "tradition"
Regional foci: US Southwest, British Isles, Yucatan, Vermont, and...
[scroll right] . . .

Space, place, landscape, & identity
The social construction of (natural, cultural, world) heritage
Cultural globalization & anti-globalization movements
Regionalism (esp. eco/bioregionalism) & separatist movements

. . in Ukraine & Eastern Europe
Some other areas of interest include:
Science and technology studies, esp. actor-network theory, complexity theory, "cosmopolitics," the politics of ontology
Psychology, sociology, & politics of knowledge (including anomalistics & conspiracy cultures)
The philosophies of A. N. Whitehead, C. S. Peirce, Gilles Deleuze, immanent naturalism, Buddhism (Madhyamika, Tiantai), Daoism, anarchism & radical democracy
Contemplative practices and self-cultivation from the ancients (Greece/Rome/India/China) to today
See Immanence for more

---
Professional affiliations and memberships
Associate Editor, Journal for the Study of Religion, Nature, and Culture
Editorial Committee, Wilfrid Laurier University Press Environmental Humanities Series
Editorial Board, Lexington Press Ecocritical Theory and Practice Book Series

Editorial Board, Environmental Communication: Journal of Nature and Culture;

Editorial Board, The Pomegranate (International Journal of Pagan Studies)
Editorial Advisory Board, Green Letters: Studies in Ecocriticism
Editorial Advisory Board, The Journal of Ecocriticism.
Board of Reviewers, Speculations (Journal of Speculative Realism)

Executive Editor, Encyclopedia of Religion and Nature , with Laura Hobgood-Oster, Jeffrey Kaplan, Bron R. Taylor (Editor-in-chief), and Michael York (London/New York: Continuum International, 2005).
Collaborator, Changing Urban Waterfronts (Social Sciences and Humanities Research Council of Canada funded grant project examining socio-environmental change on the Toronto waterfront in a comparative context)
Scientific Advisor, Center for Spiritual Development in Childhood and Adolescence
President (1989-90) and Board member, Environmental Studies Association of Canada/L'association canadienne des etudes environmentales
Member: Association of American Geographers, Association for the Study of Literature and Environment, American Anthropological Association, American Academy of Religion, American Association of Ukrainian Studies, American Association for Environmental Studies and Sciences
---
Other Links
Last modified April 19 2016 12:34 PM