Growing Places Early Registration Deadline
Time: 8:00 a.m. to 5:00 p.m.
Location: White River Jct & Burlington, VT
Description: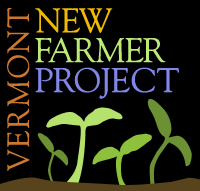 Growing Places for aspiring and start-up farmers

Where: White River Junction & Burlington, VT
When: 5:30-8:30 pm, Oct. 8, 15, 22, & 29, 2013
Cost: $110-$150. Financial assistance is available for qualified applicants.

This four session course introduces new farmers to important topics, resources and services integral to getting their farm started off right. Early Registration deadline is September 8, 2013. Registration is open through September 22, 2013. Growing Places is also offered as an online course in January, 2014. Visit www.uvm.edu/newfarmer and click on "Classes" for more information, or contact Jessie Schmidt at newfarmer@uvm.edu or (802) 223-2389 x203.

To request a disability-related accommodation to participate, contact Jessie Schmidt at (802) 223-2389, ext. 203, or (866) 860-1382 (toll-free in Vermont) by Sept. 22 for the fall offering.