Lye Brook Intensive Study Site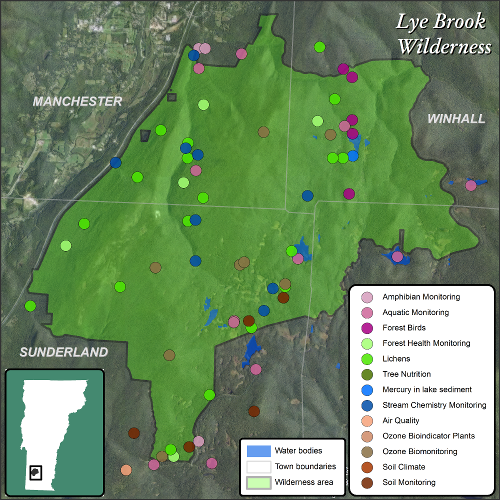 In southern Vermont, the Green Mountain National Forest has designated the Lye Brook Wilderness Area for VMC use, providing studies follow the policies established for this Class I Wilderness Area. National forest lands adjacent to the Wilderness Area are also available for studies, subject to approval by the GMNF staff.
VMC staff and interested cooperators working in the Lye Brook area have been working to assemble an updated list of historical and ongoing projects. The preliminary list, generated at the 2013 Vermont Monitoring Cooperative Conference, is available for download, as well as a poster detailing the chronosequence of work at Lye Brook.