Welcome to the future of Middle School

Breaking news: The Tarrant Foundation has announced another $5 million gift to the Tarrant Institute for Innovative Education, increasing our annual budget to $1.5 million. The new funding will allow us to triple the number of Vermont schools we're able to serve.

Learn more about becoming a partner school.
What We Offer
The Tarrant Institute provides a variety of services to help schools make the transition to engaging, technology-rich teaching and learning.
In exchange for their substantial commitment to a new vision for teaching and learning, we offer our partner schools intensive professional development, leadership preparation and planning, and small grants for innovative technologies -- all free of charge.
To the broader community, we conduct extensive research, evaluation, dissemination and outreach.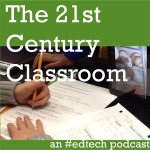 Tarrant Institute staff debate how best to handle conversations around branded technology in the classroom with students. What does it look like for the open-source and maker movements to gain a foothold in a classroom that's 1:1 with iPads? Or Chromebooks? We take a look.

How to make creators out of consumers in the branded technology environment

Last modified October 27 2014 09:34 AM