Welcome to the future of Middle School

Breaking news: The Tarrant Foundation has announced another $5 million gift to the Tarrant Institute for Innovative Education, increasing our annual budget to $1.5 million. The new funding will allow us to triple the number of Vermont schools we're able to serve.
What We Offer
The Tarrant Institute provides a variety of services to help schools make the transition to engaging, technology-rich teaching and learning.
In exchange for their substantial commitment to a new vision for teaching and learning, we offer our partner schools intensive professional development, leadership preparation and planning, and small grants for innovative technologies -- all free of charge.
To the broader community, we conduct extensive research, evaluation, dissemination and outreach.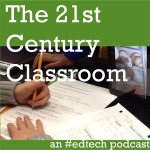 In this episode of our podcast, we hear from math educator Jared Bailey, who spent his summer vacation building a web app for his students.

Bailey's ethos was simple: he wanted it to be as simple as possible for students and their families to install the app on their mobile devices, and he didn't want to deal with licensing issues or necessarily learn a ton of code. He just wanted his app to be convenient for students.

Last modified October 01 2014 10:02 AM