Howard Zinn to speak at the University of Vermont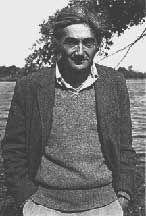 Renowned author, historian, speaker, intellectual, and social activist Howard Zinn to speak at the Ira Allen Chapel at 2:00 PM at UVM on Sunday October 21st.
Howard Zinn is the author of fifteen books including the masterpiece "A People's History of the United States." Mr. Zinn is professor emeritus at Boston University. He will be addressing the current situation between the US and Afghanistan and discussing "why war isn't the answer."
The event is free and open to the public.
Sponsored by the Vermont Mobilization for Global Justice, SPARC, Students for Peace and Global Justice, ISO
For more information contact Ashley at (802) 865-6830 or Dan at (802) 656-6407.