Other Local Organizations
---

Vermont Independent Media Center (IMC) - The IMC is a grassroots organization committed to using media production and distribution as a tool for promoting social and economic justice. The IMC is a truly cooperative effort of hundreds of independent media organizations. The IMC is not owned or funded by big conglomerates or advertisers. Online (Re)-organizing group.
---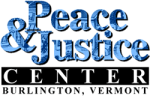 Peace & Justice Center - Organizing for a just, peaceful and ecologically healthy world through education, advocacy, training and non-violent action. Involving the community on projects concerning everything from globalization, campaign for a livable wage, to the war on drugs.
---

Vermont Action Network (VAN) - Operating through and with the Direction Action Network (DAN), and organizing citizens to take a stand against the issues that affect their communities, especially globalization and free trade. As a part of DAN, it operates to mobilize large numbers more easily, to coordinate non-violent direct actions and to share resources.
---
Johnson State College Activist Coalition - A student derived organization that works, fights, exercises and promotes social change.
---
Plattsburgh State Students for Direct Democracy - Written works, and campus events.
---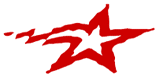 Vermont Progressive Party - Interested in proliferating social and economic justice by representing those who may not have a strong voice in Vermont State Politics. Their specific goals are: the collective organization of low to moderate income citizens -- particularly in the interests of labor -- insuring the passage of a "livable wage" and protecting workers from being exploited by the employers.
---

Institute for Social Ecology (ISE) - Established in 1974 and incorporated in 1981, the ISE is an independent institution of higher education dedicated to the study of social ecology, an interdisciplinary field drawing on philosophy, political and social theory, anthropology, history, economics, the natural sciences, and feminism.
---
Action for Community and Ecology in the Rainforests of Central America (ACERCA) - ACERCA is a working project of the Alliance for Global Justice and a member of the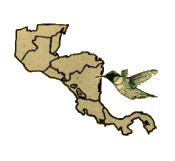 Native Forest Network. ACERCA sprang from the necessity of filling a gap left when groups such as the Environmental Project on Central America (EPOCA) disbanded in the early 1990's. They emerged out of the pressing need for international response to the environmental and human rights abuses occurring in the Central American region.
---

Native Forest Network (NFN) - A global, autonomous collective of forest activists, indigenous peoples, conservation biologists, and non governmental organizations. It functions on a consensus basis and is non violent, non hierarchical, and non patriarchal. Furthermore, NFN is non discriminatory on the grounds of race, gender, culture, class, or species.
---

International Socialist Organization (ISO) - The ISO is formed with the ultimate intention of uniting labor in the common cause of creating the new society where workers' needs are valued over profits. And one of their primary goals is to create a Revolutionary Party, created by labor interests, students, and others. Recently, [Nov. 2001] ISO became approved by the Student Governement Association as an official UVM student organization. In April of 2002, the group was almost derecognized by SGA in an act of political repression.
---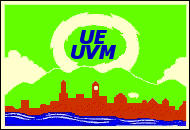 United Employees of UVM (UE/UVM) - University of Vermont employees who are unionized and organizing for better wages, benefits and safer work environments. The union is affiliated with the national UE (United Electrical, Radio and Machine Workers of America) union, and the organizing of employees is always continuing.
---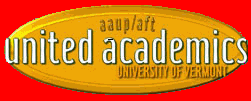 UVM United Academics - Covering the issues that matter most to the faculty union. A UVM Faculty union drive occurred, with an election scheduled for April 17-18, 2001. The union hopes to gain collective bargaining with Administration and the Board of Trustees, to gain a stronger voice, improved salaries and benefits, quality education, high academic standards, peer review, and increased control over curriculum development.