Rich Northern Hardwood Community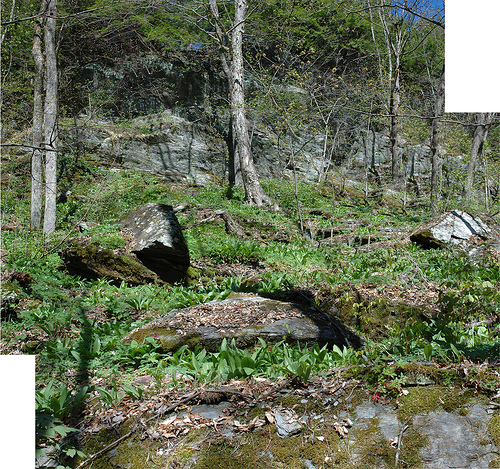 Rich northern hardwood communities in Putney are often associated with areas of calcium carbonate bedrock, such as is found in the marbles of the Waits River Formation. The calcium carbonate elevates soil pH and provides extra calcium, making soils weathering from these rocks unusually high in nutrients in comparison to the typical soils of the region. These extra nutrients support nutrient-loving plants such as basswood, sugar maple, white ash, maidenhair fern, blue cohosh, and wild leeks. While the community pictured is not on the Waits River Formation, it appears that a pocket of calcium carbonate-containing rocks are mixed in with the surrounding schist bedrock.
You can also view the photo page.