Cabinet
Club Council meetings happen at the Outing Club on Monday Nights at 7:15pm sharp!
For more information contact us at (802) 656.3439 or e-mail us at outside@uvm.edu
2016 Officers
President: Tyler Dunkle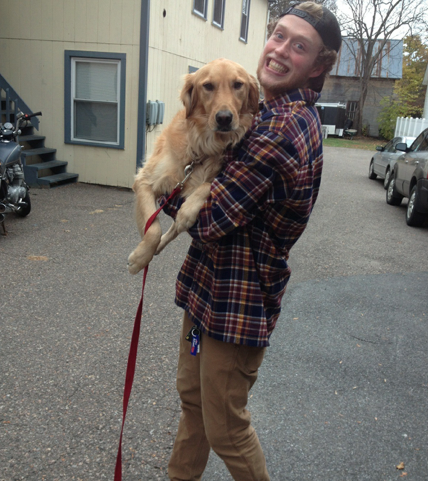 Tyler Dunkle is an avid hiker, skier, and pursuer of the world's best flannel. Tyler is most often accompanied in his outdoor endeavors by Bella The Dog, a goofy, tail-chasing Golden Retriever. When he's not climbing up a mountain or skiing down one, Tyler can be found searching for Narnia.
His greatest ambition is to find the missing pair to all unmatched socks. Tyler's other hobbies include collecting snowflakes, taking extreme outdoor selfies, and continuing his quest to take the Iron Throne of Westeros.
Vice President of Operations: Maeve Whalen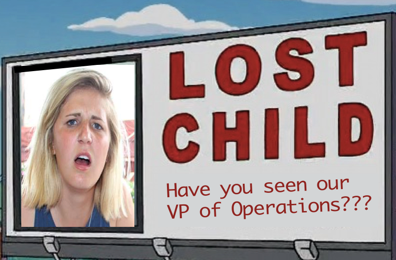 Hailing from the abandoned city of Centralia, Pennsylvania, Maeve raised herself as a hermit from birth to the age of 14. She spent much of her life during this time deciphering the flavor of mystery flavored lollipops. The mystery still haunts her today. After discovering the existence of other human life, Maeve became fascinated by thermodynamic fluid mechanics, and dedicated her life to hiding the truth…
Nowadays, Maeve spends countless hours with the Outing Club because it helps her escape the terrors of a non-hermit life style. She loves camping with the Outing Club almost as much as she loves playing Hide & Go Seek. She started a game last week and no one can find her!
Her fear of the world keeps the Outing Club alive.
Vice President of Coordination: Russell Frisch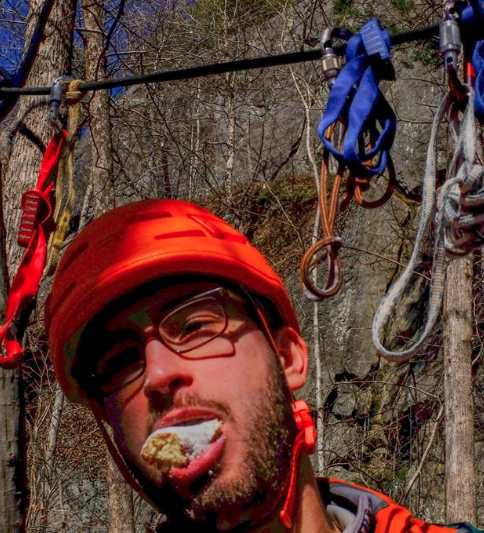 Russell enjoys bread, long walks on the beach, bread, bread, and toast. His recent gluten-intolderance has alienated him from the rest of the world; now you can find him holed up in his room. Sometimes at night if you stand outside on the street you can hear hollow sobs and the frenzy of baking. Utensils clatter, pands bang against the counter, each sound punctuated by a gut-wrenching call of "WHYYYYYYYYY?!". It is the ultimate torture; a craftsman who can never partake of his art. When he isn't baking, Russell can be found escaping his inner demons by scaling sheer cliffs, looking worridly over his shoulder.
Vice President of Communication: Mitch Cohen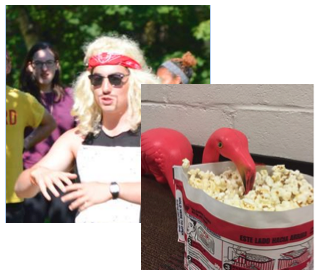 Listen to your mom and break out the hot dogs because this Beach Dad is out of control. His wide variety of Hawaiian shirts will make you question why he lives in the frigid northeast. But have no fear: this Shwaggy dude's smile will thaw your frozen heart.
On any given day you can find him dissecting the meaning of SPAGETT, cruising in his Honda Pilot or exuding his dadness madness while yakin' down the river with everyone's flamingobro, Rico Suave.
Treasurer (Duke of Dough): Sam Blair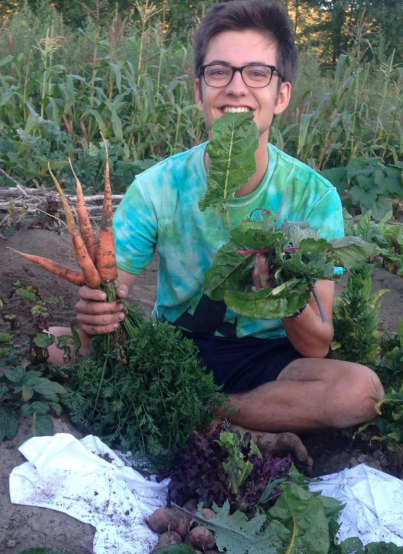 The OC recently adopted a new bunny. We named him Sam, and he enjoys veggies and watching the birds that flit past the oC windows. A distinct noise comes out of his mouth for every different kind of bird that flies past, so we've surmised that he has figured out how to identify them. Another hidden talent of our furry friend is his ability to balance our books - he had a habit of scrounging misplaced coins from beneath tables and hoarding them in his cage, so we figured that we could put him to better use. So far he has done an amazing job of supporting the club, and we just wuv his cute little face.
Van Coordinator: Patrick Sullivan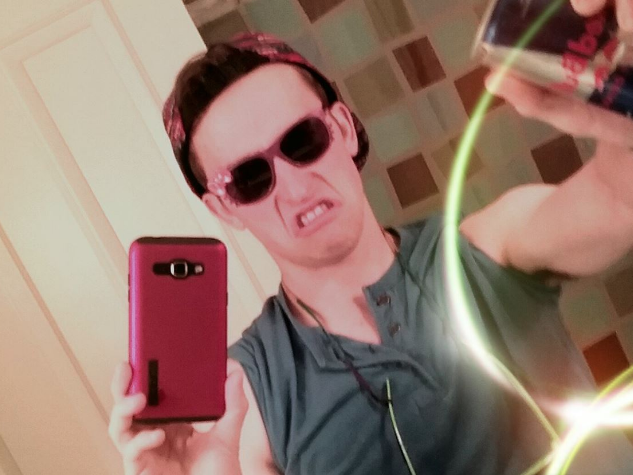 Pat was raised by penguins in the wilds of Antartica. Since he spoke exclusively Squackity (penguin language), he watched popular Hawaiian sitcoms to learn English. To this day, he still greets everyone with a friendly "Aloha!" Today, Pat is on a quest to discover how many licks it really does take to get to the center of the tootsie roll pop. He is also training to become a pastry chef, in the hopes of creating the perfect fish-shaped cake to send back home to his family.
Special Events: Maddy Kwasny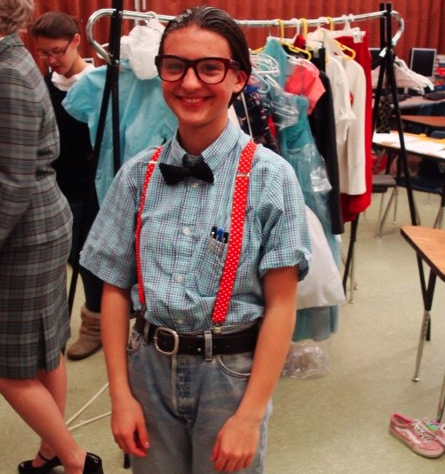 Maddy AKA Kwasny AKA Eugene is the ninth wonder of the world. Only she knows where the eighth is. Her charm is so contagious, vaccines have been created for it. If she were to give you directions, you'd never get lost and arrive five minutes early. Her reputation precedes her, the way lightning precedes thunder. She is, the most interesting woman in the world. She doesn't always choose to hydrate, but when she does, she drinks dihydrate monoxide. Raised by bumble bees in the mojave desert, Maddy was fluent in six languages and single handedly built an oasis in the unforgiving place she calls home by the age of five. She quickly grew bored by the lack of challenge and walked to the Siberian tundra to learn the way of the tiger. It was in this cold, merciless land that Kwasny's love for the mountains blossomed. She nurtured this love by traveling all across Asia searching for the challenge of a life time. A mountain so grand that she, Maddy AKA Kwasny AKA Eugene, could not make the summit in a single attempt. Eugene climbed Everest, K2, Kanchenjunga, and Lhotse. She climbed Puncak Jaya, Elbrus, Blac, Kilimanjaro, and even Aconcagua. It was only when she was on her way down from Mt. Cook that she was told of a mountain range like no other. A range so old, it is a tried and true champion of time. A range known as the Green Mountains! Upon learning of the Green Mountains, Maddy packed her pack and swam until she hit LA, The City of Traffic, and continued onto Vermont. Today, Maddy is currently preparing for her journey through the wondrous Green Mountains, the challenge of a lifetime. Until then, she has stationed herself at the UVM Outing Club to bestow her wisdom and humor upon us all.
Social Chair: Lucy Holmes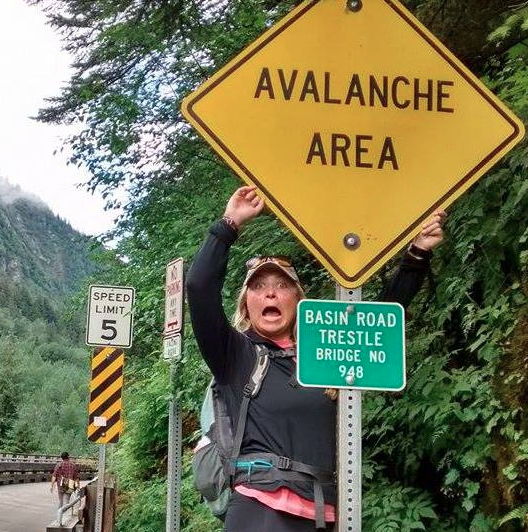 Lucy Holmes is an expert in many things. Some know her as an expert dog sledder. Some know her as an expert kayaker. Some may even know her to be the most lauded, most incredible, most expert scrabbler of our day and age.
Born in the wilds of Minneapolis, Lucy was raised to be tough, dominant, and assertive. She will often seen forcing people to have fun at the Outing Club social events, her preferred method of suggestion being a hard bite on the ear.
We are lucky to have her -- she keeps us in line and keeps the party going.
Secretary: Mackenzie Murray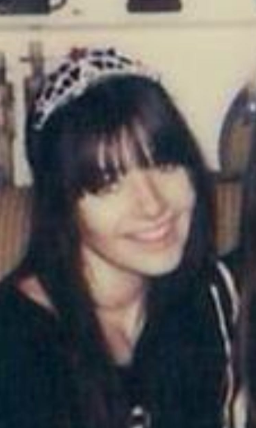 Born and raised deep in the amazonian rainforest, Mackenzie (who prefers MacDaddy) was raised by the biggest baddest flamingo bunch south of the Equator. Not leaving the forest until she was 14, high school was her time to strut her stuff and show her amazing talents. Quickly rising to the top of the national badminton team as well as holding the world record for fastest potato dicing, her true talents lie in her UFC fighting. Throughout highschool, MacDaddy quickly gained fame in the UFC realm for her signature move, the goater. Never before seen in the UFC realm, MacDaddy brought about a whole new way of fighting that revolutionized the sport. What is now a common household move was then never heard of. The goater combines the function of a goat with the pain of morphology. During the move, MacDaddy summons a goat through pure desire. Then, with a seamless swing, she is able to combine the body of her opponent and the goat, creating a useless goat-human creature. At UVM, she is less known for her UFC fighting and more known for her love of small shiny objects. Commonly known for spending hours wasting time looking at anything with a slight glare, MacDaddy can almost never talk to others. Oddly enough, MacDaddy has unusually strong organization skills despite her shiny object obsession. Scientists who have studied MacDaddy attribute her keene organizational skills to her flamingo upbringing. While the birds may seem somewhat dull, they appear to have a strangely strong ability to attract attention for no reason but their color and amazing ability to stand one-legged. MacDaddy is many things, she goes outside every now and then, she can spike a badminton shuttlecock at 120 MPH, and she can dice a potato faster than anyone, but her most important attribute by far is her UFC fighting and her ability to combine a human and goat.
Head House Manager: Chad McGann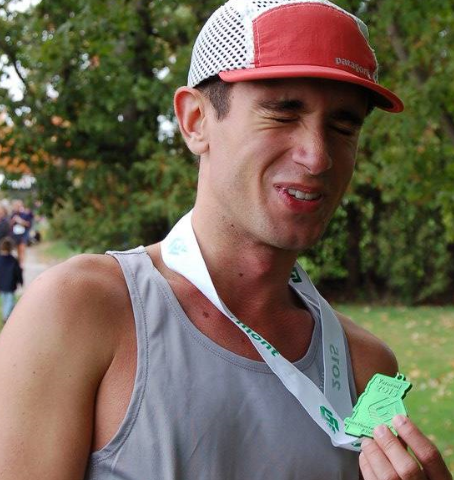 Chad had humble beginnings, he was born and raised at 8 Colchester Avenue, Burlington Vermont and has lived there ever since. His passion for Curling is unmatched and he has won multiple championships, though he is extremely humble and will not discuss it if confronted. When he isn't curling, Mr. McGann can be found standing on his head because, as he says, it increases his brain power. He also enjoys collecting artisan grass clippings from only the most artisan of grass fields in the most artisan places because he is such an artisan person. Find him anytime eating gorgeous gregarious gobs of graciously green glue and he loves to give out samples, so ask him about it.
Cabin Manager / Head House Manager: Hannah Epstein
Hailing from the massive state of New Hampshire, Hannah comes to us as a champion in big animal training. She spent her childhood roaming the mountains and forests of her home state, befriending bears, wolves, and the occasional moose.
At the ripe age of 10, Hannah had started her own training company, and it is said that the can train anything (legend has it that someone once brought her a rabid badger and with the sheer force of her gently will, she cured it of rabies and made it incredibly docile -- it now lives under her bed).
In her spare time (when not teaching training classes at UVM), Hannah likes to take care of the OC cabin and Haus.
Cabin Manager: Danny Wiggins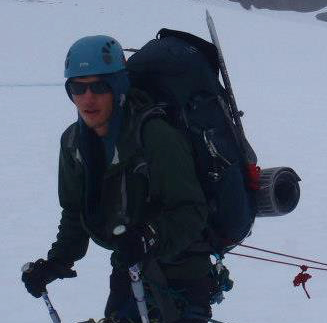 Danny loves to climb. Mountains, boulders, trees, dinosaur models, you name it. When he's not spending time outside, Danny can likely be found searching for ghosts in houses around Burlington, eating Chinese food, or training his pet walrus.
Danny's other talents include juggling, yodeling, playing the banjo with his toes, and making the best peanut butter and jelly sandwiches.
Social Justice Coordinator: Alexis Kelly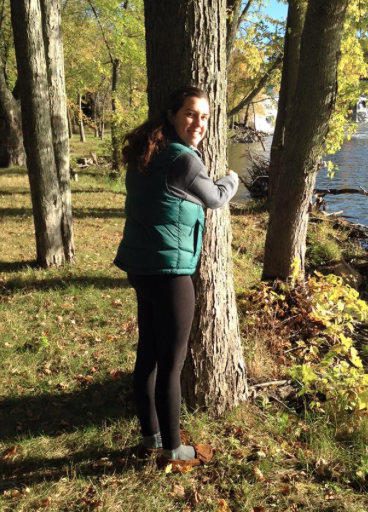 Alexis often finds herself wondering about how many peeps she can fitin her mouth at one time without choking during advanced lookin' goodfeelin' good class.
Social Justice Coordinator: Ella Mighell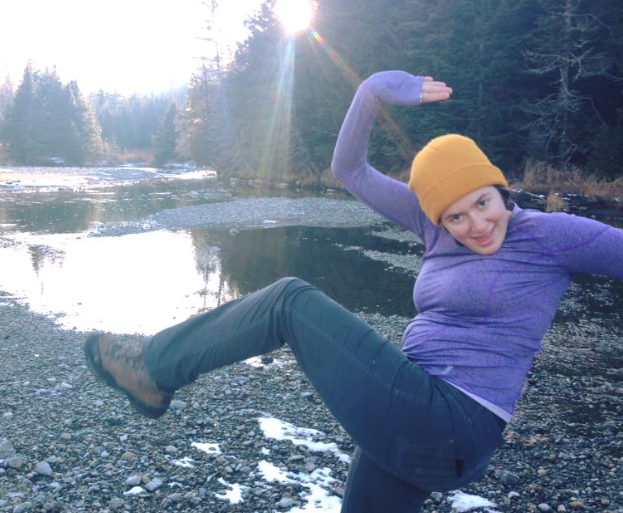 Ella's defining quality is her full-time job as a costume designer. She works all day, weaving and sewing bolts of fabric into the most incredible combinations you've ever seen -- just look for her walking from class to class and you will see her talent in action.
Her fingertips are full of pin and needle pricks, but her feet dance her jovially from class to class and bring her to our doorstep, where she takes the time to share her generous heart and talent further.
Pro Dealer and Shwag Coordinator: Sven McCall
Sven is a man of many talents. You can often find him clinging to the sides of snow-capped peaks screeching as his skis plummet down the slope below him. The summer is not different; he has been seen scaling trees and telephone poles on his skis. rumor has it he uses a military-grade adhesive to stay in his boots which requires approximately 8 hours of soaking to remove. We're not sure where he gets it, but we have our theories.
Alumni Coordinator: Louisa Jerome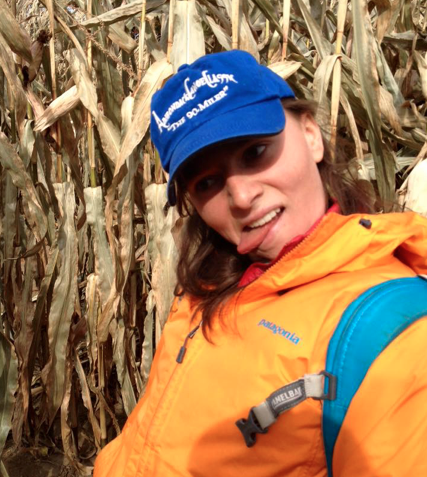 Louisa is a certifiable renaissance chick! What is a renaissance chick you ask? Well they do it all, whether it's backpacking across the North End, canoeing through Texas, or climbing the stairs in the Davis Center.
Louisa can be found snowshoeing up Mansfield in July, or sipping a cup of the finest chamomile while knitting a new scarf.
But no matter what she's doing, she does it with steaze!
Social Media and Website Coordinator: Liana Vitousek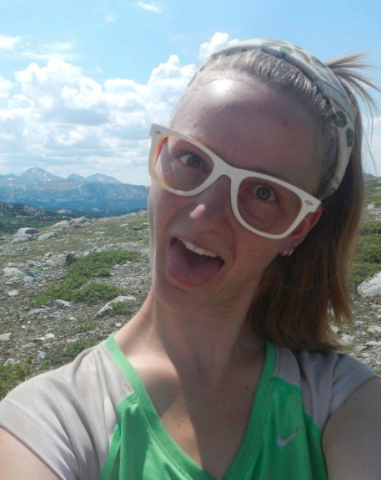 Liana is an underground freelance karaoke singer. Much like Duke Silver, little is known about her career, but stop into Radio Bean late on a weeknight and you'll see her -- wearing dark sunglasses and a leather jacket, belting out karaoke from her own traveling box, and you'll wonder -- could it be her?
At the end of the evening, once again grateful that nobody has discovered her yet, she will slink back to her home, pet her tiny cat, and hunch over computer in an effort to make social media a better place for outdoors people everywhere.
Trail Maintenance Coordinator: James Biddle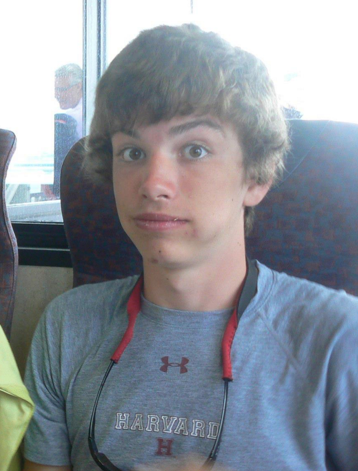 James likes treez, climbing treez, as well as planting treez. He is also quite the board games enthusiast.
Some of his childhood favorites were: Treez n' Ladders, Balderdash: Treez Edition #3, and even Hungry Hungry Treezes. Magnets, wizard hats, and those furry animal with 4 legs that makes noise are also things that fascinate him to an unfathomable degree.
Last modified October 09 2016 11:22 AM