Cabinet
Club Council meetings happen at the Outing Club on Monday Nights at 7:15pm sharp!
For more information contact us at (802) 656.3439 or e-mail us at outside@uvm.edu
2016 Officers
President: Tyler Dunkle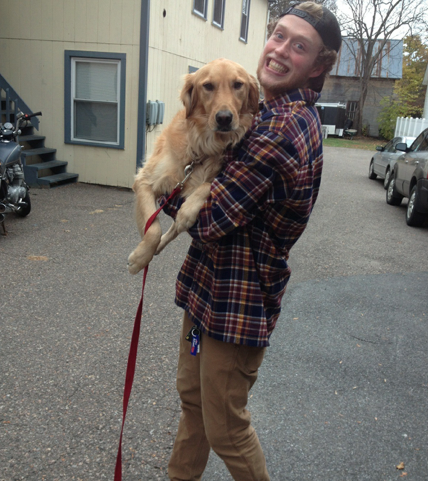 Tyler Dunkle is an avid hiker, skier, and pursuer of the world's best flannel. Tyler is most often accompanied in his outdoor endeavors by Bella The Dog, a goofy, tail-chasing Golden Retriever. When he's not climbing up a mountain or skiing down one, Tyler can be found searching for Narnia.
His greatest ambition is to find the missing pair to all unmatched socks. Tyler's other hobbies include collecting snowflakes, taking extreme outdoor selfies, and continuing his quest to take the Iron Throne of Westeros.
Vice President of Operations: Maeve Whalen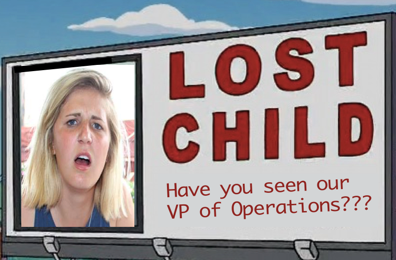 Hailing from the abandoned city of Centralia, Pennsylvania, Maeve raised herself as a hermit from birth to the age of 14. She spent much of her life during this time deciphering the flavor of mystery flavored lollipops. The mystery still haunts her today. After discovering the existence of other human life, Maeve became fascinated by thermodynamic fluid mechanics, and dedicated her life to hiding the truth…
Nowadays, Maeve spends countless hours with the Outing Club because it helps her escape the terrors of a non-hermit life style. She loves camping with the Outing Club almost as much as she loves playing Hide & Go Seek. She started a game last week and no one can find her!
Her fear of the world keeps the Outing Club alive.
Vice President of Coordination: Russell Frisch
... will soon have a description of his own.
Vice President of Communication: Mitch Cohen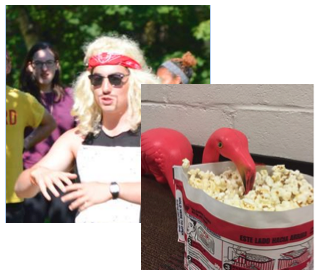 Listen to your mom and break out the hot dogs because this Beach Dad is out of control. His wide variety of Hawaiian shirts will make you question why he lives in the frigid northeast. But have no fear: this Shwaggy dude's smile will thaw your frozen heart.
On any given day you can find him dissecting the meaning of SPAGETT, cruising in his Honda Pilot or exuding his dadness madness while yakin' down the river with everyone's flamingobro, Rico Suave.
Treasurer (Duke of Dough): Sam Blair
... will soon have a description of his own.
Van Coordinator: Patrick Sullivan
... will soon have a description of his own.
Special Events: Maddy Kwasny
... will soon have a description of her own.
Social Chair: Lucy Holmes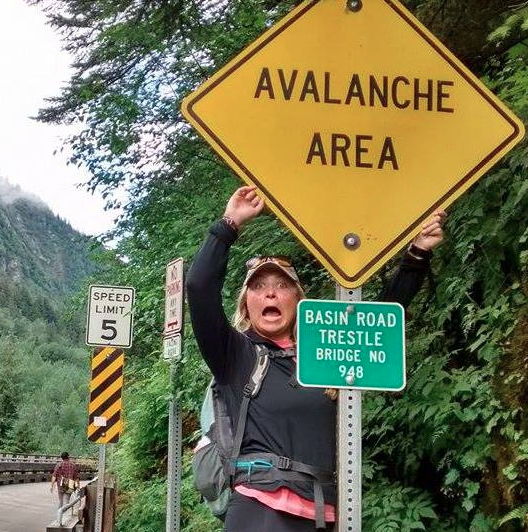 Lucy Holmes is an expert in many things. Some know her as an expert dog sledder. Some know her as an expert kayaker. Some may even know her to be the most lauded, most incredible, most expert scrabbler of our day and age.
Born in the wilds of Minneapolis, Lucy was raised to be tough, dominant, and assertive. She will often seen forcing people to have fun at the Outing Club social events, her preferred method of suggestion being a hard bite on the ear.
We are lucky to have her -- she keeps us in line and keeps the party going.
Secretary: Mackenzie Murray
... will soon have a description of her own.
Head House Manager: Chad McGann
... will soon have a description of his own.
Cabin Manager / Head House Manager: Hannah Epstein
Hailing from the massive state of New Hampshire, Hannah comes to us as a champion in big animal training. She spent her childhood roaming the mountains and forests of her home state, befriending bears, wolves, and the occasional moose.
At the ripe age of 10, Hannah had started her own training company, and it is said that the can train anything (legend has it that someone once brought her a rabid badger and with the sheer force of her gently will, she cured it of rabies and made it incredibly docile -- it now lives under her bed).
In her spare time (when not teaching training classes at UVM), Hannah likes to take care of the OC cabin and Haus.
Cabin Manager: Danny Wiggins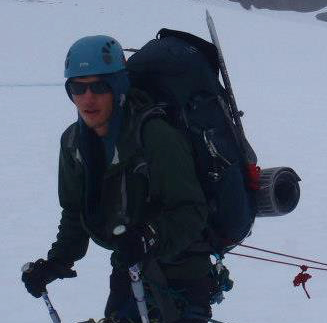 Danny loves to climb. Mountains, boulders, trees, dinosaur models, you name it. When he's not spending time outside, Danny can likely be found searching for ghosts in houses around Burlington, eating Chinese food, or training his pet walrus.
Danny's other talents include juggling, yodeling, playing the banjo with his toes, and making the best peanut butter and jelly sandwiches.
Social Justice Coordinator: Alexis Kelly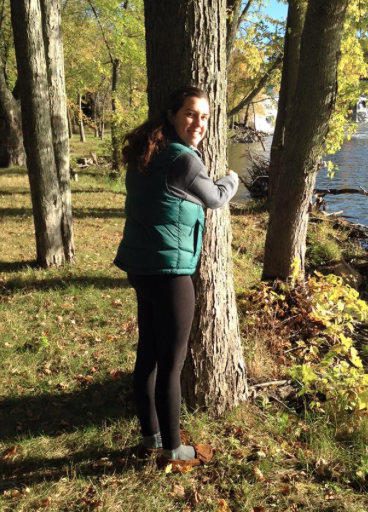 Alexis often finds herself wondering about how many peeps she can fitin her mouth at one time without choking during advanced lookin' goodfeelin' good class.
Social Justice Coordinator: Ella Mighell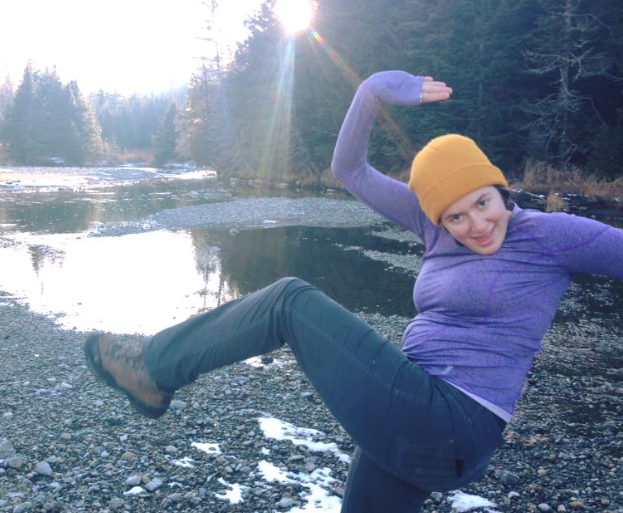 Ella's defining quality is her full-time job as a costume designer. She works all day, weaving and sewing bolts of fabric into the most incredible combinations you've ever seen -- just look for her walking from class to class and you will see her talent in action.
Her fingertips are full of pin and needle pricks, but her feet dance her jovially from class to class and bring her to our doorstep, where she takes the time to share her generous heart and talent further.
Pro Dealer and Shwag Coordinator: Sven McCall
... will soon have a description of his own.
Alumni Coordinator: Louisa Jerome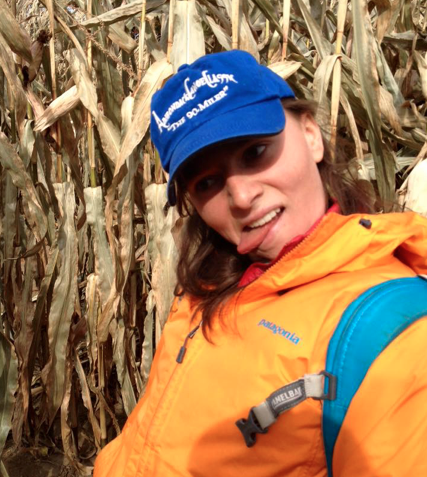 Louisa is a certifiable renaissance chick! What is a renaissance chick you ask? Well they do it all, whether it's backpacking across the North End, canoeing through Texas, or climbing the stairs in the Davis Center.
Louisa can be found snowshoeing up Mansfield in July, or sipping a cup of the finest chamomile while knitting a new scarf.
But no matter what she's doing, she does it with steaze!
Social Media and Website Coordinator: Liana Vitousek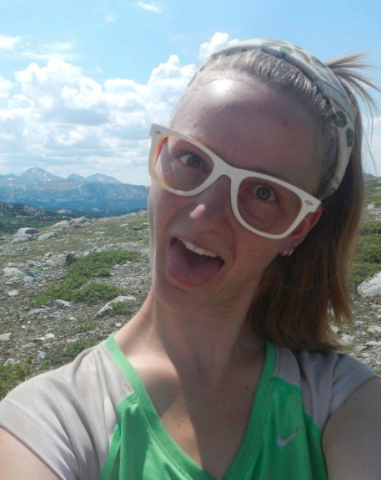 Liana is an underground freelance karaoke singer. Much like Duke Silver, little is known about her career, but stop into Radio Bean late on a weeknight and you'll see her -- wearing dark sunglasses and a leather jacket, belting out karaoke from her own traveling box, and you'll wonder -- could it be her?
At the end of the evening, once again grateful that nobody has discovered her yet, she will slink back to her home, pet her tiny cat, and hunch over computer in an effort to make social media a better place for outdoors people everywhere.
Trail Maintenance Coordinator: James Biddle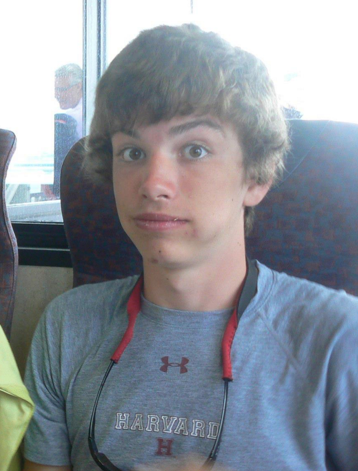 James likes treez, climbing treez, as well as planting treez. He is also quite the board games enthusiast.
Some of his childhood favorites were: Treez n' Ladders, Balderdash: Treez Edition #3, and even Hungry Hungry Treezes. Magnets, wizard hats, and those furry animal with 4 legs that makes noise are also things that fascinate him to an unfathomable degree.
Last modified September 08 2016 05:10 PM